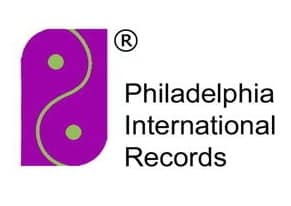 When Sony Music Entertainment reacquired the rights to the full Philadelphia International Records (PIR) catalog in 2007 (after losing control of the post-1976 output in 1984 to EMI), hopes were high that much of that storied hit factory's catalogue would finally be reissued on CD. Arguably the 1970s' answer to Berry Gordy's Motown empire, Kenneth Gamble and Leon Huff's label boasted a top-notch roster: Lou Rawls, The O'Jays, Harold Melvin and The Blue Notes, Teddy Pendergrass, The Three Degrees and the smokin' hot house band MFSB, just to name a few. But after a promising start (rarities compilation Conquer the World, the outstanding box set Love Train: The Sound of Philadelphia, which also took in non-PIR artists sharing the Philly sound, and a few album reissues under the Total Soul Classics banner), the releases dried up, and to date, the only other exploitation of the catalogue has come via scattered entries in series like The Essential and Playlist.
Thankfully, Britain's Edsel Records has picked up the slack. Edsel had previously released a number of PIR titles on CD in the early part of the decade, but they have reactivated their already-impressive reissue program in 2010 with a number of new releases designed for both the deep Philly fan and the novice listener. All seven titles released to date boast liner notes by soul authority Tony Rounce and some are making their first-ever CD debuts. Hit the jump to find out which albums are in the series, along with full discographical info and track listings, Second Disc-style!
The most famous title to have just been reissued by Edsel is Harold Melvin and The Blue Notes' 1975 triumph Wake Up Everybody. This R&B chart-topper also reached No. 9 on the Billboard pop chart, largely thanks to the strength of the title track (No. 1 R&B, No. 11 Pop). Wake Up Everybody served as the swan song for lead singer Teddy Pendergrass, who subsequently embarked on a fruitful solo career. PIR stalwarts Bobby Martin, Norman Harris and Ronnie Baker were the album's arrangers, and it also boasted the debut of "Don't Leave Me This Way," penned by Gamble and Huff with Cary Gilbert. This song, of course, would find greater fame a year later when covered at Motown by Thelma Houston in a more overt disco arrangement. Houston's version reached No. 1 on the Hot 100 in April 1977 and remains a beloved disco anthem. Edsel's reissue includes one bonus track, the 1977 Tom Moulton mix of "Don't Leave Me This Way," which also appeared on Sony's 2008 domestic reissue (Legacy 88697 34010 2) and clocks in at 11 minutes' length!
The O'Jays' seminal 1975 Family Reunion has also received the Edsel treatment. Family Reunion's "I Love Music" and "Livin' for the Weekend" both topped the R&B chart, and reached No. 5 and No. 20, respectively, on the pop chart as The O'Jays continued their winning streak. Another Tom Moulton mix graces this reissue, his 9-minute take on "I Love Music." Billy Paul's fifth album, When Love is New, dates from the same year.  While not featuring any hits the magnitude of his majestic "Me and Mrs. Jones," the goods are still delivered by writer/producers Gamble and Huff and arrangers including Dexter Wansel.
The Three Degrees' solo debut was the recipient of a fine new expanded reissue from Cherry Red's Big Break label (CDBBR0002), and Edsel celebrates the trio with the first CD release of their Live in London, recorded at Bailey's in Leicester. A full orchestra in the true Philly tradition joined the Degrees for a program including cover versions of Elton John's "Don't Let the Sun Go Down on Me" and Edgar Winter's "Free Ride," in addition to the big hits "TSOP (The Sound of Philadelphia") and "When Will I See You Again."  Interestingly, they also cover their Sigma Sound Studios stablemates The O'Jays by tackling "For the Love of Money" and "Love Train" on this long out-of-print set.
"TSOP" may have featured vocals by The Three Degrees, but it was a smash for MFSB, the group that was to Philadelphia International as The Funk Brothers were to Motown. (As for the initials MFSB, they stand for "Mother Father Sister Brother," but some members have referred to the aggregation with a more colorful group of words beginning with those letters!) MFSB recorded a number of albums for the label, featuring covers of contemporary tunes and instrumental versions of some of their classics. The two-fer of Philadelphia Freedom (1975) and Summertime (1976) offers up a number of familiar songs, including the two that give the albums their names: Elton John and Bernie Taupin's smash, and the Gershwin standard. The selection of those two songs hints at the diversity of musical styles found on both discs.
Archie Bell and The Drells skyrocketed to fame with "Tighten Up" in 1968; while the group hailed from Texas, they soon were shipped by label Atlantic to record with Gamble and Huff at Sigma. Gamble, Huff, Thom Bell (no relation to Archie, and the third member of the PIR "Mighty Three," even though he frequently worked for other labels) and Bobby Martin were among the personnel who guided Bell and The Drells to further hits on Atlantic including "There's Gonna Be a Showdown."  After a recording hiatus, the band signed to PIR and turned out the 1975 album Dance Your Troubles Away which yielded the hit "Let's Groove" and went Top 10 on the R&B chart.
Like Archie Bell and The Drells, Dee Dee Sharp first found fame in the 1960s as the girl of "Mashed Potato Time" for Philadelphia's pioneering label Cameo Parkway. In 1967, she married Kenny Gamble, and she resumed her recording career for PIR. A trio of albums, Happy 'bout the Whole Thing (1975), What Color is Love (1977) and Dee Dee (1980) are collected on two discs by Edsel, and feature usual Sigma stalwarts like Jack Faith, Bobby Martin, Dexter Wansel, and of course, Gamble and Huff themselves. Don Covay and Jerry Butler also make contributions, and Dee Dee covered many pop songs with an unexpected soul twist such as Barry Manilow's "Tryin' to Get the Feeling Again," 10cc's "I'm Not in Love" and England Dan and John Ford Coley's "I'd Really Love To See You Tonight."
All titles are available from the usual suspects (Amazon US shows Dance Your Troubles Away with an August 24 release date, while all others are in stock), and future releases are expected from Edsel.
Harold Melvin & The Blue Notes, Wake Up Everybody (Philadelphia International PZ 33808, reissued as Edsel EDSM0002, 2010)
Wake Up Everybody
Keep On Loving You
You Know How to Make Me Feel So Good
Don't Leave Me This Way
Tell the World
To Be Free
I'm Searching for a Love
Don't Leave Me This Way (Tom Moulton Mix) *
* bonus track
The O'Jays, Family Reunion (Philadelphia International PZ 33807, reissued as Edsel EDSM0001, 2010)
Unity
Family Reunion
You and Me
She's Only a Woman
Living for the Weekend
Stairway to Heaven
I Love Music
I Love Music (1977 Tom Moulton Mix) *
* bonus track
Billy Paul, When Love is New (Philadelphia International PZ 33843, reissued as Edsel EDSM0003, 2010)
People Power
America (We Need the Light)
Let the Dollar Circulate
Malorie
When Love is New
I Want'cha Baby
Let's Make a Baby
The Three Degrees, Live in London (Philadelphia International PZ33840, 1975, reissued as Edsel EDSM0004, 2010)
TSOP (The Sound of Philadelphia)
Free Ride
Don't Let the Sun Go Down on Me
Year of Decision
Living for the City
For the Love of Money
When Will I See You Again
Dirty Ol' Man
Everybody Gets to Go to The Moon
Harlem
Love Train
MFSB, Philadelphia Freedom / Summertime (Edsel EDSD2093, 2010)
Disc 1: Philadelphia Freedom (Philadelphia International PZ33845, 1975)
Zack's Fanfare #2
Get Down with the Philly Sound
Philadelphia Freedom
South Philly
Ferry Avenue
Interlude I
When Your Love is Gone
Morning Tears
Brothers and Sisters
Smile Happy
The Zip
Disc 2: Summertime (Philadelphia International PZ34238, 1976)
Picnic in the Park
Summertime
Plenty Good Loving
Sunnin' and Funnin'
Summertime and I'm Feeling Mellow
I'm On Your Side
Hot Summer Nights
We Got the Time
Archie Bell and The Drells: Dance Your Troubles Away (TSOP LP PZ33844, 1975, reissued as Edsel EDSM0006, 2010)
Let's Groove
I Could Dance All Night
I Won't Leave You Honey, Never
Dance Your Troubles Away
The Soul City Walk
Let's Go Disco
I Love You (But You Don't Even Know It)
Dee Dee Sharp, Happy 'Bout the Whole Thing / What Color is Love / Dee Dee (Edsel EDSD2084, 2010)
Disc 1: Happy 'Bout the Whole Thing (Philadelphia International PZ 33839, 1975)
Love Buddies
Touch My Life
Ooh Child
Real Hard Day
Make It Till Tomorrow
Happy 'Bout the Whole Thing
I'm Not in Love
Share My Love
Best Thing You Did for Me
Disc 2
I Believe in Love
Just as Long as I Know You're Mine
Tryin' to Get the Feeling Again
I Wanna Be Your Woman
Flashback
Nobody Could Take Your Place
What Color is Love?
I'd Really Love to See You Tonight
Hang Your Portrait
What Color is Love? (Alternate Version)
Breaking and Entering
Let's Get This Party Started
I Love You Anyway
Easy Money
Invitation
Everyday Affair
If We're Gonna Stay Together
See You Later
Disc 2, Tracks 1-10 from Philadelphia International PZ 34437, 1977
Disc 2, Tracks 11-18 from Philadelphia International JZ 36370, 1980