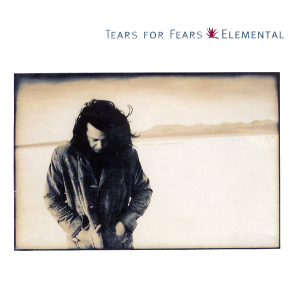 One of the hardest parts of being a reissue fan is waiting. Sometimes a project will get announced, then delayed or cancelled outright. Those long gaps between reissues can be irksome, particularly when the delay time fails to lead to any improvement or innovation in the packaging and presentation of a catalogue title.
Other times, though, the reason behind the lack of a reissue is simply that nobody thinks to re-release it. Take, for instance, one of the better bands of the 1980s - Tears for Fears. About a decade ago, Mercury treated the three classic TFF LPs (those fronted by both founding members, Roland Orzabal and Curt Smith) to a digital remaster with a host of bonus tracks. Three other studio albums rest in the band's discography: Elemental (1993) and Raoul and the Kings of Spain (1995) were the two TFF albums with only Orzabal at the helm, and latest effort Everybody Loves a Happy Ending (2004) reunited the duo to a receptive audience.
Happy Ending, due to its relative newness, probably won't be due for a reissue anytime soon, but Raoul got a nice reissue last year from the Cherry Pop label - a reissue that did a good job of reintroducing perhaps the oddest album in the band's catalogue. That just leaves Elemental as the only TFF LP having never received a reissue of any kind.
It's a darn solid album - bolstered by some upbeat rockers like "Break It Down Again" and "Cold" - and like all TFF records, it had its fair share of B-side material that would complement a new reissue for sure. Perhaps someday, Cherry Pop (or someone else) will give Elemental the revisiting it deserves; until then, have a look at The Second Disc's Reissue Theory treatment of the album after the jump.Tears for Fears, Elemental (originally released as Mercury 514 875-2 (U.K.), 1993)
Disc 1: Original LP
Elemental
Cold
Break It Down Again
Mr. Pessimist
Dog's a Best Friend's Dog
Fish Out of Water
Gas Giants
Power
Brian Wilson Said
Goodnight Song
Disc 2: B-sides and Rarities
Laid So Low (Tears Roll Down) (from Tears Roll Down: Greatest Hits 82-92 compilation - Fontana 510 939-2, 1992) - 4:45
Lord of Karma (12" B-side to "Laid So Low (Tears Roll Down)" - Fontana IDEA 1712, 1992) - 4:45
The Body Wah (7" B-side to "Laid So Low (Tears Roll Down)" - Fontana IDEA 17, 1992) - 5:18
Ghost Papa (12" B-side to "Woman in Chains" reissue - Fontana IDEA 1612, 1992) - 4:01
Bloodletting Go (B-side to "Break It Down Again" CD single - Mercury IDECD 18, 1993) - 4:31
Schrodinger's Cat (B-side to "Break It Down Again" CD single - Mercury IDECD 18, 1993) - 5:03
New Star (B-side to "Cold" CD single - Mercury IDECD 19, 1993) - 4:29
Deja-Vu and the Sins of Science (B-side to "Cold" CD single - Mercury IDECD19, 1993) - 6:23
Elemental (Sons of August Mix) (B-side to "Goodnight Song" French CD single - Mercury 862 976-2, 1993) - 5:25