Even with most of the major holiday product announced (and much, though far from all, of it in stores!), a few new catalogue releases have slipped through the cracks with little fanfare.
This Tuesday, Beatles completists (you know who you are!) can check their local indie retailer for a swell little compilation entitled 10 Green Apples; it's a sampler disc for the full EMI/Apple Records reissue campaign (all individual releases hit stores Tuesday, as does an import box set with those 15 discs plus two bonus discs) and as the title indicates, includes 10 tracks from across the entire line of releases from artists including James Taylor, Badfinger and Ronnie Spector. Happily, it includes a few tracks otherwise only available as digital downloads or on the box set's bonus discs. This CD is only available as part of a package also containing a spiffy black "Apple 2010" T-shirt.  If you want it, here it is, come and get it. (Sorry, couldn't resist!)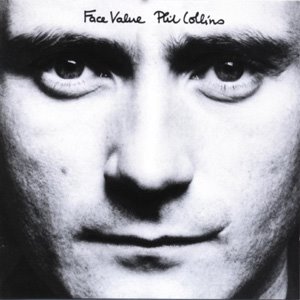 Surely many will be interested in the latest 24K gold CD coming from Audio Fidelity, just announced by mastering engineer Steve Hoffman: a reissue of Phil Collins' seminal Face Value. The 1981 LP marked the solo debut for the Genesis drummer, and kicks off with the hit "In the Air Tonight," still one of Collins' most beloved songs. Face Value hit No. 7 on the U.S. Billboard chart, and of special interest this year is its cover of The Beatles' "Tomorrow Never Knows," released as a tribute to John Lennon, who died as the album was being completed. More info from Audio Fidelity can be found here.
Finally, Rhino U.K. has an even more surprising release in the pipeline. November 8 is the scheduled date for a remastered CD/DVD-Audio edition of Stephen Stills' eponymous solo debut. This follows similar sets for David Crosby's If I Could Only Remember My Name and Graham Nash's Songs for Beginners. Expect the remastered original album on the CD (it's not yet known whether the album has been remixed as well), and stereo and 5.1 surround mixes on the advanced resolution DVD-A. In this format (the last hurrah for onetime Rhino/Warner staple DVD-A?) every musical detail should be audible not only from Stills, but from his illustrious guest list including Eric Clapton, Ringo Starr and even Jimi Hendrix. ("Mama" Cass Elliot, Crosby and Nash all contributed in the vocal department.) Stephen Stills was released in 1970, and is still a benchmark for Stills' career. It remains an engaging, musically diverse snapshot of that heady time. While the infectious "Love the One You're With" was the big radio hit, the album is one high point after another drawing on the whole of Stills' disparate influences as a guitarist and songwriter. If those previous Rhino CSN-related releases are any indication, Stephen Stills should be high on any high-rez/surround music fan's holiday wish list.  It can be pre-ordered here from Amazon U.K.
Hit the jump for track listings for all three releases!
Various Artists, 10 Green Apples (EMI/Apple 50999 91906 4 3, 2010)
James Taylor - Carolina In My Mind (Previously unreleased 1968 solo acoustic demo)
Mary Hopkin - Fields of St. Etienne (Previously unreleased alternate of 1969 B-side)
Jackie Lomax - Sour Milk Sea (1968 mono mix)
The Iveys - Think About The Good Times (Previously unreleased mono mix)
Doris Troy - You Give Me Joy Joy (1970)
Billy Preston - Encouraging Words (1970)
Radha Krishna Temple - Govinda (1971)
Ronnie Spector - Try Some, Buy Some (1971 single)
Badfinger - I Can Love You (Previously unreleased Ass session outtake)
Modern Jazz Quartet - Yesterday (Previously unreleased session outtake)
Track 1 available on James Taylor (EMI/Apple, 2010)
Track 2 available on Post Card (EMI/Apple, 2010)
Track 3 available as digital download or on The Apple Box Set bonus disc (EMI/Apple, 2010)
Tracks 4 & 9 available as digital downloads or on The Apple Box Set bonus disc (EMI/Apple, 2010)
Track 5 available on Doris Troy (EMI/Apple, 2010)
Track 6 available on Encouraging Words (EMI/Apple, 2010)
Track 7 available on The Radha Krsna Temple (EMI/Apple, 2010)
Track 8 available on Come and Get It: The Best of Apple Records (EMI/Apple, 2010)
Track 10 available on Under the Jasmin Tree (EMI/Apple, 2010)
Phil Collins, Face Value (Vrigin V 2185 (U.K.)/Atlantic SD-16029 (U.S.), 1981 - reissued Audio Fidelity AFZ084, 2010)
In the Air Tonight
This Must Be Love
Behind the Lines
The Roof is Leaking
Droned
Hand in Hand
I Missed Again
You Know What I Mean
Thunder and Lightning
I'm Not Moving
If Leaving Me is Easy
Tomorrow Never Knows
Stephen Stills, Stephen Stills (Atlantic SD-7202, 1970 - reissued Rhino U.K., 2010)
Love the One You're With
Do for the Others
Church (Part of Someone)
Old Times, Good Times
Go Back Home
Sit Yourself Down
To a Flame
Black Queen
Cherokee
We Are Not Helpless