You're probably wondering where Part I of The Year in Reissues is. Happily, the fine folks at Popdose have put my ramblings about the best reissues, box sets and other catalogue sets on their Web site.
But there are plenty more good ones I wanted to shine the spotlight on after filing the story. So here's are five other notable catalogue sets to remember from the past year. And do share your opinions in the comments below, as always!
Elvis Presley, The Complete Elvis Presley Masters (RCA/Legacy)
One of the most mammoth boxes of the year, a 30-disc set chronicling everything released by Elvis during his lifetime. To that end, it of course isn't complete - think of all the posthumous sets - but the amount of music you're getting (with a detailed book of liner notes, even) is quite literally a box of treasures. And given how many other not-entirely-worth-the-huge-price-tag boxes there have been this year, $700+ for all of that material is practically a steal!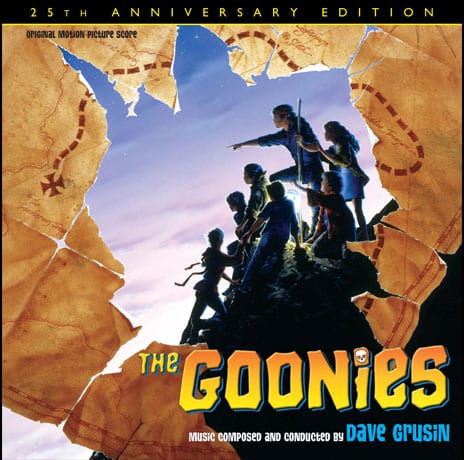 Dave Grusin, The Goonies: 25th Anniversary Edition Soundtrack (Varese Sarabande)
Perhaps no other soundtrack release from this year spoke more toward the potential of what soundtrack labels are capable of than this set. Almost entirely unreleased for a quarter-century, this light, adventurous score to a cult classic of the 1980s is exactly the kind of Gen-X blockbuster score fare fans have both wanted and received over the past year. May the next year be as bountiful!
Jimi Hendrix, West Coast Seattle Boy: The Jimi Hendrix Anthology (Experience Hendrix/Legacy)
With Hendrix's estate striking a distribution deal with a new label (from Universal to Sony), another searching of the vaults was inevitable, first with this year's Valleys of Neptune compilation and then this year's big Hendrix box. What it lacks in revelations from the guitarist's short but pivotal career, it makes up for pure historical value: the first disc of the set includes rare soul sides for which Hendrix did session guitar work, a scintillating glimpse at the icon-to-be paying his dues.
John Lennon, Signature Box (EMI/Capitol)
This 11-disc box, collating all of Lennon's main studio albums, non-album sides and a bunch of demos, isn't anywhere near comprehensive; there are more demos on other box sets and important studio and live albums not included in the set (Live Peace in Toronto, anyone?). The set doesn't even have the Double Fantasy Stripped Down set that was supposed to be the centerpiece of the Lennon reissue campaign. That said, if you've got a lot of interest in the late onetime Beatle and a lot of money to burn, this set will get you more than halfway where you need to go.
The Miracles, City of Angels (Motown/Hip-o Select)
When one things of The Miracles, they primarily think of danceable, patchwork LPs led by the angelic-voiced Smokey Robinson. City of Angels is neither, but it's surprisingly good. The fourth album with Billy Griffin on lead vocals instead of Smokey was a funky concept album providing simple but biting social commentary on Los Angeles and its dangers and excesses. It also spun off a huge disco hit, the chart-topping "Love Machine." Whether you appreciate it for that track or not, it was one of the most fun rediscoveries from the Motown archives this year.