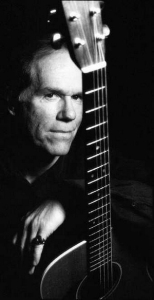 Loudon Wainwright III has had a charmed life. The singer/songwriter has captivated audiences for decades with his witty, self-deprecating style. He's also done an impressive job of passing on his musical gift through genetics; children Rufus, Martha and Lucy Wainwright Roche are all accomplished singer/songwriters in their own right. But his latest project is all his to celebrate: a box set spanning his idiosyncratic career, coming out in May on Shout! Factory.
40 Odd Years is to be a four-CD/one-DVD box collecting 87 tracks and three hours of live performances on video. The 40-page book of liner notes will include an essay by David Wild of Rolling Stone. Film fans will recognize an interesting name as co-producer of the set: writer/producer/director Judd Apatow. The influential funnyman behind The 40-Year-Old Virgin, Knocked Up and Freaks and Geeks has been a longtime fan of Wainwright, having cast him in his underrated television show Undeclared and tapped the songwriter to compose the score to Knocked Up.
Thus far, the biggest story revolving around 40 Odd Years is a short article from The Los Angeles Times. But rest assured, more information will be posted to The Second Disc as it comes!
UPDATE 2/18: Well there you have it. Shout! Factory's got this one to order (first 200 copies have their booklets signed by Wainwright!), and MusicTAP has the press release and track list (the latter of which is after the jump).
Loudon Wainwright III, 40 Odd Years (Shout! Factory, 2011)
Disc 1: 1969-1983
School Days
I Don't Care
Uptown
Be Careful There's a Baby in the House
Saw Your Name in the Paper
Dead Skunk
New Paint
Drinking Song
Swimming Song
Dilated to Meet You
Down Drinking At the Bar
The Man Who Couldn't Cry
Whatever Happened to Us?
Crime of Passion
Kick in the Head
Summer's Almost Over
Just Like President Thieu
Golfin' Blues
The Heckler
Natural Disaster
Red Guitar (Live)
Hollywood Hopeful (Live)
IDTTYWLM
The Grammy Song
Disc 2: 1984-1995
Westchester County
I'm Alright
Screaming Issue
Unhappy Anniversary
Your Mother and I
Synchronicity
Hard Day on the Planet
You Don't Want to Know
Bill of Goods
Thanksgiving
Your Father's Car
When I'm At Your House
The Picture
Men
So Many Songs
Tip That Waitress (Live)
I'd Rather Be Lonely (Live)
April Fool's Day Morn (Live)
The Acid Song (Live)
IWIWAL
A Year
Dreaming
Disc 3: 1996-2010
So Damn Happy
Primrose Hill
Bein' a Dad
Four Mirrors
It's Love and I Hate It
Christmas Morning
Pretty Good Day
White Winos
Bed
Surviving Twin
The Shit Song (Live)
Between (Live)
My Biggest Fan
When You Leave
Make Your Mother Mad
Daughter
Grey in L.A.
Muse Blues (Recover)
Motel Blues (Recover)
The Deal
Rowena
High Wide & Handsome
Disc 4: Rare & Unreleased
Weave Room Blues (with Kate McGarrigle)
McSorley's
Black Uncle Remus (Demo with Band)
Funny Having Money
The Hardy Boys At the Y (with The Boys of the Lough)
Laid
Outsidey
Somethin' Stupid (with Barry Humpries)
The Miles
So Good So Far (Live from The Bottom Line)
Big Fish
No Sure Way
Hey There Second Grader
More I Cannot Wish You
Florida (Lucky You)
Hank & Fred (live at KGSR, Austin, TX, Dec. 5, 2003)
Your Eyes
Dead Man
At the End of a Long Lonely Day (with Suzzy Roche)
Disc 5: DVD
One Man Guy (1993 Dutch television documentary)
One Man Guy - BBC4 Session, Bush Hall, London - 5/2/2005
One Man Guy (BBC4 Session, Bush Hall, London - 5/2/2005)
Heaven (BBC4 Session, Bush Hall, London - 5/2/2005)
When You Leave (BBC4 Session, Bush Hall, London - 5/2/2005)
Half Fist (BBC4 Session, Bush Hall, London - 5/2/2005)
Loudon Wainwright III at the BBC (aired 9/23/2005)
Reciprocity
Roll in My Sweet Baby's Arms
Unrequited to the Nth Degree
Dump the Dog and Feed the Garbage
Glad to See You've Got Religion
Motel Blues
Rufus is a Tit Man
Cardboard Boxes
Thanksgiving
Hitting You
Career Moves
Dead Man (recording session documentary, 5/24/2010)
The End Has Begun (with Martha Wainwright) (Live on Entertainment Desk, Canadian television, 1995)
My Mother and My Sweetheart (with Rufus Wainwright) (from High Wide & Handsome - The Charlie Poole Project 2009 documentary)
Needless to Say (with Lucy Wainwright Roche) (Live on The Basement, Sydney, Australia - 2008)
Lullaby (Live on Austin City Limits - 1/13/1988)
Living Alone (Live on Austin City Limits - 2/16/1999)
Homeless (Live on Austin City Limits - 2/16/1999)
Tonya's Twirls (Live on Austin City Limits - 2/16/1999)
OGM (Live on Austin City Limits - 2/16/1999)
Bicentennial (Live on Saturday Night Live - 11/15/1975)
Unrequited to the Nth Degree (Live on Saturday Night Live - 11/15/1975)
The Garfield House (May 24, 2010)
New Paint (with Joe Henry & Greg Leisz)
Absence Makes the Heart Grow Fonder (with Joe Henry & Greg Leisz)
Roll in My Sweet Baby's Arms (with Christopher Guest)
June Apple (with Christopher Guest)
Unhappy Anniversary (with Christopher Guest)
Kings and Queens (with George Gerdes)
Grey in L.A. (826LA Benefit - 1/16/2007)
Daughter (826LA Benefit - 1/16/2007)
Kick in the Head (Live on PBS Soundstage - 2/2/1977)
Passion Play (Live at McCabe's Guitar Shop - 2/3/2007)
Interview/Fear with Flying (Live on The Mike Douglas Show - 4/25/1978)
A Father and a Son (Live on ABC Nightline - 6/22/2005)
IDTTYWLM (Live on Carrott Confidential, BBC - 2/14/1987)
Disc 1, Tracks 1-3 from Loudon Wainwright III (Atlantic, 1970)
Disc 1, Tracks 4-5 from Album II (Atlantic, 1971)
Disc 1, Tracks 6-8 from Album III (Atlantic, 1972)
Disc 1, Tracks 9-12 from Attempted Mustache (Columbia, 1973)
Disc 1, Tracks 13-15 from Unrequited (Columbia, 1975)
Disc 1, Tracks 16-17 from T Shirt (Arista, 1976)
Disc 1, Tracks 18-20 from Final Exam (Arista, 1978)
Disc 1, Tracks 21-22 from A Live One (Rounder, 1979)
Disc 1, Tracks 23-24 and Disc 2, Track 1 from Fame and Wealth (Rounder, 1983)
Disc 2, Tracks 2-3 from I'm Alright (Rounder, 1985)
Disc 2, Tracks 4-7 from More Love Songs (Rounder, 1986)
Disc 2, Tracks 8-11 from Therapy (Silvertone, 1989)
Disc 2, Tracks 12-15 from History (Charisma, 1992)
Disc 2, Tracks 16-19 from Career Moves (Virgin, 1993)
Disc 2, Tracks 20-22 from Grown Man (Virgin, 1995)
Disc 3, Tracks 1-4 from Little Ship (Virgin, 1996)
Disc 3, Track 5 from BBC Sessions (Strange Fruit, 1998)
Disc 3, Tracks 6-7 from Social Studies (Hannibal, 2000)
Disc 3, Tracks 8-10 from Last Man on Earth (Red House, 2001)
Disc 3, Tracks 11-12 from So Damn Happy (Sanctuary, 2003)
Disc 3, Tracks 13-15 from Here Come the Choppers (Sovereign, 2005)
Disc 3, Tracks 16-17 from Strange Weirdos: Music from and Inspired by the Film Knocked Up (Concord, 2007)
Disc 3, Tracks 18-19 from Recovery (Yep Roc, 2008)
Disc 3, Tracks 20-22 from High Wide & Handsome: The Charlie Poole Project (2nd Story, 2009)