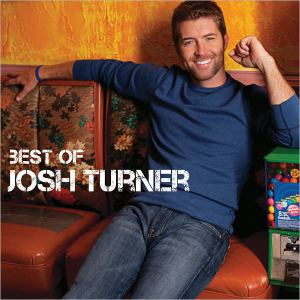 The next batch of Universal's ICON series is out in a few days, but we're already seeing more on the horizon.
Two Icon country titles are coming out on March 22: one by Josh Turner, who enjoyed his biggest hit on the country charts last year with the No. 1 single "Why Don't We Just Dance," and Billy Currington, who's racked up an impressive nine Top 10 singles on the country charts since his debut in 2003.
But that's not all - April 5 is going to see another batch of ICON discs from all corners of the Universal catalogue according to Amazon, including Eric Clapton, The Who, Quincy Jones, B.B. King, Sublime, Cat Stevens, Joe Cocker, Avant and Local H. Only track lists for the last two (admittedly lesser known) bands have surfaced, but both sets actually boast a handful of previously unreleased tracks. While the bigger names likely won't spoil fans with rare content on a budget title, we'll surely find out soon enough.
Check out the track lists for Currington and Turner's sets after the jump, and keep it here for more information on these compilations as it happens.
Billy Currington, ICON (Mercury Nashville/UMe B0015290-02, 2011)
I Got a Feelin'
Must Be Doin' Somethin' Right
Why, Why, Why
Good Directions
That's How Country Boys Roll
Don't
People Are Crazy
Tangled Up
Walk a Little Straighter
Swimmin' in Sunshine
She's Got a Way with Me
Tracks 1 and 9 from Billy Currington (Mercury Nashville, 2003)
Tracks 2-4 and 11 from Doin' Somethin' Right (Mercury Nashville, 2005)
Tracks 5-7 and 10 from Little Bit of Everything (Mercury Nashville, 2008)
Track 8 from non-album single (Mercury Nashville, 2007)
Josh Turner, ICON (MCA Nashville/UMe B0015348-02, 2011)
Firecracker
As Fast As I Could
Would You Go with Me
Backwoods Boy
Your Man
Long Black Train
Everything is Fine
She'll Go on You
Me and God
All Over Me
Why Don't We Just Dance
Tracks 1 and 7 from Everything is Fine (MCA Nashville, 2007)
Tracks 2 and 10-11 from Haywire (MCA Nashville, 2010)
Tracks 3, 5 and 9 from Your Man (MCA Nashville, 2006)
Tracks 4, 6 and 8 from Long Black Train (MCA Nashville, 2003)