It's frequently been said that image is everything in the music business.  And surely one of the most recognizable images in all of music is that of Roy Orbison, the loner behind dark sunglasses, clad in black.  If one could see his eyes, wouldn't they surely betray his lifetime of heartache?  His wife Claudette (the inspiration behind the song) was killed at his side in a motorcycle accident, his two young sons perished in a fire at his home.  There was more than meets the eye to Roy Orbison, though.  In an era of rockers threateningly flaunting their masculinity, Orbison was quietly, subtly dangerous.  His darkness was tinged with an aching vulnerability that was all too human.  Despite his reputation as a solitary man, his final chart hits were the product of true camaraderie.  As Lefty Wilbury, he made a joyful noise alongside famous friends and admirers Bob Dylan, George Harrison, Tom Petty and Jeff Lynne.
Like his reputation, his music was filled with contradictions.  He was frequently described as operatic due to an ability to hit stratospheric notes with his booming voice.  But he was also capable of quiet moments, too, capturing loneliness and solitude in a tender whisper.  All of these qualities are on display in The Monument Singles Collection: 1960-1964, a joint release of Monument, Orbison Records and Legacy Recordings (88697 84158 2).  Released to coincide with what would have been the singer's 75th birthday (April 23), The Monument Singles Collection racks up every A- and B-side recorded by Orbison during his tenure with Fred Foster's pioneering Nashville label, plus a DVD of rare concert footage.  (For the record, a single-disc abridgement containing just the A-sides is available, as well.)  All tracks have been presented in the original mono single mixes, many of which are appearing for the first time on CD.
Listening to its 39 songs over two compact discs, it's difficult to believe that The Big O departed this earth at just 52 years of age.  He fit a lifetime of music into that short period, and most of the crème de la crème was recorded for Monument, including what may be his signature song, 1964's "Oh, Pretty Woman."  (Orbison followed his Monument years by going Hollywood with MGM, both in film and on record.  In a nice but of synergy, his film for the studio, 1967's The Fastest Guitar Alive, has just been released on DVD-on-demand from Warner Archive in a newly-remastered edition!  He remained with the MGM record label through 1973.)
Roy Orbison has been extensively anthologized on CD before, most notably in a typically-sprawling 7-CD Bear Family box set, Orbison: 1955-1965.  A 1998 U.K. compilation from Sony, The Big O, covered similar ground as this new release, compiling the artist's Monument singles (though not in mono).  Is The Monument Singles Collection an essential companion volume to these collections or just a starting point for new fans?  Hit the jump to find out!
After "graduating" from Sam Phillips' Sun stable, Orbison moved to Monument with a clear idea of how he should sound, and the hits came almost immediately.  The first cut on Disc One, "Uptown," is a sub-Elvis-type number (no surprise, since Elvis was another Sun alumnus!) complete with "Uh huh huh"s, but the story is a charming one, sung by a bellhop who hopes to change his fortunes and get his girl!  (An earlier 1959 single, "Paper Boy," is oddly sequenced at the end of the first disc.) Then a mere few months later, Orbison made a seismic leap with "Only the Lonely."  Everything about the record is perfect.  Floyd Cramer's tinkling keys anchor a band with Hank Garland and Harold Bradley on guitar, Bob Moore on bass and Buddy Harman on drums.  At its center is Orbison's assured vocal, with its unexpected shift into falsetto and back down again.  "Only the Lonely" was rewarded with a No. 2 Pop chart placement, so it was only natural for Foster to repeat the formula.  "Blue Angel" and "I'm Hurtin'" both echo "Lonely" in production and arrangement, but then Orbison and producer Fred Foster catapulted into another place altogether with 1961's chart-topper "Running Scared."  The tense guitar, the majestic, martial beat, the spectral backing vocals, and that pained, passionate voice all combine into an edgy, widescreen opus.  With one song, the despair hinted at on "Only the Lonely" had come to the fore, and Roy Orbison's persona and music became one.
Not that it was all bleak.  Among Orbison's other A-sides were the ode to beautiful "Lana" and the sweet, light "Let the Good Times Roll," both of which were released as singles after he moved to MGM.  Orbison credited Linda Ronstadt with rekindling interest in his songs thanks to her smash cover of "Blue Bayou" in 1977. Orbison's own version is less sensual, taken at a faster tempo and with a prominent harmonica part.  He rocks hard on "Dream Baby" and may be most remembered for "Oh, Pretty Woman," which sounds punchier than ever in Vic Anesini's sparkling remaster.  Oh, those drums!  That riff!  That growl!
Orbison's A sides fill one disc and the B-sides another.  As a result, the first disc (The A Sides) plays like a greatest hits anthology.  Replace a couple of the lesser-known tracks with Sun hit "Ooby Dooby" and Wilburys-period "You Got It," and you just might have the makings of an amazing single-disc Orbison compilation.  Disc Two (The B Sides) reflects another side of Roy Orbison, and while the tracks are less well known, they're not filler by any means.
"Tomorrow's Teardrops" is a Gene Pitney song with wailing sax, twangy guitars and a melody a bit reminiscent of Buddy Holly's "Oh, Boy!"  There's a strings-and-backbeat-and-chorus version of "I Can't Stop Loving You" that provides a nice contrast to Ray Charles' familiar take.  It's reminiscent of the style Jimmy Bowen and Ernie Freeman would apply a few years later when making hit records for Dean Martin and Frank Sinatra at Reprise; think "Everybody Loves Somebody."  "The Actress" is another great story-song with vivid imagery and a feel similar to "Blue Bayou."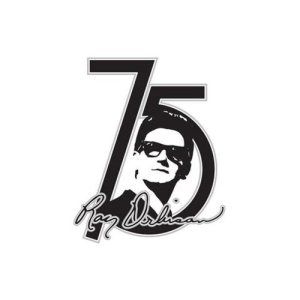 Orbison reserved a place on many of his B-sides for worthwhile, adventurous material.  There's an exotic tinge on "Leah" with another demanding, pyrotechnic vocal.  Even more far-out is the eerie Cindy Walker song "Shahdaroba" (Walker also wrote "Distant Drums" and "Dream Baby") while "Indian Wedding" and "Yo Te Amo Maria" are far from typical Top 40 fare.  Orbison clearly wasn't afraid to stretch himself and followed his muse.  "Only With You," a Wesley Rose production from 1965, is an underrated, classy track with trumpet, French horns and strings owing more to the sound of New York soul than Nashville rock and roll.  "With the Bug" (B-side to "Paper Boy") is a lightweight curiosity with a youthful lead.
It must be acknowledged that a sense of continuity and growth is lost not hearing the A-sides back to back with their B-sides.  Compounding this is the fact that the discs do not directly correspond.  Due to the vagaries of sequencing, only the first seven tracks match up directly, and there are a total of 20 tracks on Disc One to the 19 on Disc Two.  Three singles are considered bonus tracks and therefore appear at the end of each disc: the Willie Nelson-written Christmas favorite "Pretty Paper" b/w Stephen Foster's "Beautiful Dreamer," "Sleepy Hollow" b/w "(Say) You're My Girl" and "Paper Boy" b/w "With the Bug."  That final single is actually of the earliest vintage, with both sides recorded in June 1959.  Each track does have information as to recording date, the catalogue number of the single, chart placement and the musicians (a wonderful touch!) plus label, sleeve or record shots for virtually every single represented.  The booklet, housed in the appropriately gold-tinted digipak, is thick and well-designed, but liner notes are sparse, restricted to a brief essay.  Roy Orbison, Jr. is credited with sequencing the compilation for producer Gregg Geller; one particularly wishes for an explanation as to how the sequencing decisions were made.
The final component of The Monument Singles Collection is The Monument Concert (1965) on DVD.  It offers a unique, up-close-and-personal look at Orbison at the peak of his commercial breakthrough.  The singer was in Hilversum, Holland to accept a gold record for the sales of 100,000 copies of "Oh, Pretty Woman," and before receiving the award, performed this set for the Dutch television program Combo.  Though the footage is grainy, it's an invaluable time capsule.  There's no between-song chatter or commentary of any kind by the artist; what we do get is 25 minutes of wall-to-wall music.  Orbison is joined by a 6-piece band including his frequent co-writer Bill Dees on keyboard and background vocals.  He performs with utter intensity, largely standing still, but allowing a great smile to escape from time to time and playfully growling on one of two Ray Charles covers, "I Got a Woman."  This is the unvarnished Orbison, cool and in control of his powerful vibrato, doing without The Anita Kerr Singers or any sweetening with strings.  The shots of the well-dressed audience are fascinating, as many in attendance appear to be in a trance, occasionally bopping a head or snapping a finger along with the music.  Mark Wilder has pristinely mastered the audio and there's no doubt this DVD is an integral part of this collection.
Thanks to Julia Roberts in Garry Marshall's film of almost the same name, "Oh, Pretty Woman" gained its immortality and place in our collective culture.  The Monument Singles Collection reminds listeners of the full scope of Roy Orbison's achievements as rocker, balladeer, performer, guitarist and songwriter.  This is the place to find a string of Top 40 hits and the varied songs that backed them, all sounding better than ever.  Shout with me now: MERCY!  All hail that beautiful dreamer, Roy Orbison.