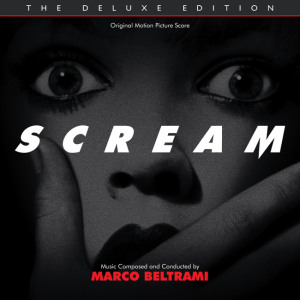 After a lengthy hiatus, Varese Sarabande's CD Club has returned with a new batch of film score reissues, expansions and projects from the vault.
Fans were starting to worry for the sanctity of the limited club releases throughout the year; there hadn't been a batch in six months, an unusual amount of wait time even after a year in which the label did great premieres and expansions of soundtracks from The Goonies, Family Plot, Star Trek (2009), Spartacus and others. But with a new batch featuring an expanded modern favorite, a requested reissue, a live concert on CD and DVD and an exciting collaboration between an esteemed composer and director, it's safe to say the new batch is worth the wait.
Join us after the jump for a look at Varese's new club titles!
Fans were rightly hoping for soundtrack reissue labels to celebrate the work of Bernard Hermann this year, which would have been his 100th birthday. (Might the premiere release of the original score to Psycho ever be in the cards? One can hope!) Varese's first club title of 2011 is a surprise offering from the Hermann/Hitchcock collaboration: a clutch of scores written for episodes of The Alfred Hitchcock Hour between 1963 and 1964. Hitch's classic program - which made the director a household icon, thanks to his droll introductions ("Good eeevening") and stunning visual images (the show's opening theme, Gonoud's "Funeral March for a Marionette," is one of the most memorable TV intros of all time, alongside the visual of Hitch, in silhouette, stepping into an image of his self-created caricature) - was already a hit on CBS and NBC under the title Alfred Hitchcock Presents from 1955 to 1962. For its last three seasons, the show was expanded to an hour in length and enjoyed continued success. Hermann's eight episodes of the show are just as suspenseful and urgent as anything he scored for Hitch on the big screen.
Do you like scary movies? Then you'll love the next club title: an expansion of the score to the 1996 horror classic Scream. The bloody, satirical chiller - written by Kevin Williamson and directed by Wes Craven - turned the slasher genre on its head with a cast of characters all too aware of classic horror movie conventions. Fifteen years after its theatrical release - and with a fourth entry in the series having hit theatres in April - Varese delivers more than an hour of music from composer Marco Beltrami (the project that put him on the map) which greatly expands on the original score presentation (about 15 minutes of Scream music was released in 1998 with a large helping of cues from Scream 2).
Next up is a reissue of the score to My Demon Lover, a 1987 comedy scored by David Newman. Newman's still a go-to guy for scoring light, family and teen-oriented comedies (two Bill & Ted films, Heathers, The Mighty Ducks), and this flick - about a teenager whose budding romance quite literally brings out the beast in him - is a great early example of his skills. This soundtrack, long out-of-print, is remastered and restored to the original LP program.
[youtube=http://www.youtube.com/watch?v=8pN50ecL72c]
Finally, a special concert treat closes out the club batch; in 2009, the Fimucité International Film Music Festival on the Spanish island of Tenerife featured a special program honoring what would have been composer Jerry Goldsmith's 80th birthday. Composers Mark Snow (who's been getting a lot of love on CD lately) and Diego Navarro led the Tenerife Film Orchestra and Choir through selections from some of Goldsmith's most beloved scores, and the whole thing is now preserved as a two-disc set on both CD and DVD.
All of these titles are limited - 1,000 copies for My Demon Lover, 2,000 each for Scream and the concert and 3,000 for Hitchcock - so make sure to act fast! Full track lists and order links are below.
Bernard Hermann, The Alfred Hitchcock Hour, Volume 1 (Varese Sarabande VCL 0511 1119, 2011 - original episodes aired 1963-1964)
Disc 1
Main Title - "Funeral March of a Marionette" (composed by Charles Gounod - arranged and conducted by Bernard Herrmann)
A Home Away from Home Suite 1 (Chapter Title/Doctor's Office/Two Doctors/Crushing Glasses/Dead Doctor)
A Home Away from Home Suite 2 (Bumper 1/Sarah Complains/Apprehensive Natalie/Uncertain Natalie)
A Home Away from Home Suite 3 (Bumper 2/Natalie Climbs Stairs/Natalie Sees Body/Natalie Trying Door)
A Home Away from Home Suite 4 (Bumper 3/Natalie Trying the Door/Horrified Natalie/Natalie Running/Panicky Natalie/Trying to Escape/Natalie Seeking Sarah/Natalie in Sarah's Room/Frantic Natalie)
You'll Be the Death of Me Suite 1 (Chapter Title/Rose Following Driver/Betty Rose Dies/Driver Comforts Mickey/Strange Button/Mickey Pretties Herself)
A Home Away from Home Suite 2 (Strange Visitor/Ruby & Mickey/Ruby & Dog)
A Home Away from Home Suite 3 (Mickey's Big Reaction/Death/Driver Soothes Mickey/Mickey Questions Driver/False Search)
A Home Away from Home Suite 4 (Mickey Follows Driver/Mickey's Realization/Driver Kills Mickey/Anguished Driver/Mickey's Body Found/End Title)
Nothing Ever Happens in Linvale Suite 1 (Chapter Title/Jarvis/Wister/Wister At Hospital/Wister in Reception Room/Linvale)
A Home Away from Home Suite 2 (Bridge Game/Puzzled Sheriff/Mrs. Logan/Hole in Garden/Jarvis At Hole/Jarvis Sees Mrs. Logan/Frightened Mrs. Logan/Wister & Mrs. Logan)
A Home Away from Home Suite 3 (Wister At Grave/Wister and Jarvis/Jarvis & Car/Jarvis Filling Hole #1/Jarvis Filling Hole #2/Something Buried/Dead Dog)
A Home Away from Home Suite 4 (Jarvis' Sorrowful Tale/Mrs. Logan At Door/Jarvis At Logan House/Lovers/Jarvis & Corpse #1/Jarvis & Corpse #2/End Title)
Behind the Locked Door Suite 1 (Chapter Title/Stranger in Car/Dave Scares Bonnie/ Fascinating Mystery/Dave Exploring)
Behind the Locked Door Suite 2 (Bonnie's Mother/Dave Leaves/Bonnie Visits Dave/Dave Makes Bonnie Promise/Happy Moment/Door)
Behind the Locked Door Suite 3 (Making Up Suicide Note/Sleeping Pill/Mrs. Daniel Finds Body/Bonnie's Death)
Behind the Locked Door Suite 4 (Laura's Office/David Revisits House/Dave Still Searching/End Title)
Disc 2
Body in the Barn Suite 1 (Chapter Title/Note Found/Sheriff & Samantha/Bessie's Kitchen/Watching Samantha/Uninvited Callers/To Commercial #1)
Body in the Barn Suite 2 (Out of Commercial #1/Bessie At Window/Peace Offering/Bessie Prowling/To Commercial #2)
Body in the Barn Suite 3 (Out of Commercial #2/Samantha Not Believed/Jesus Christ is Risen Today/Visitor for Bessie/Henry Returns Home/To Commercial #3)
Body in the Barn Suite 4 (Out of Commercial #3/Groggy Bessie/Henry Visits Bessie/Bessie Orders Henry Out/Bessie Conniving/End Title)
Change of Address Suite 1 (Chapter Title/Brooding/End of the World/Elsa Comforted/To Commercial #1)
Change of Address Suite 2 (Seashore/Cellar/To Commercial #2)
Change of Address Suite 3 (Elsa's Despondence/To Commercial #3/Photo/Start of Something/Detectives/End Title)
Water's Edge Suite 1 (Chapter Title/Mike Reminisces/Prison Hospital/Newsie's Tip/Rendezvous/To Commercial #1)
Water's Edge Suite 2 (Out of Commercial/To Commercial #2/Peter's Shack/Shack Searched/Boat House)
Water's Edge Suite 3 (Money Box/Konk on the Head/End Title)
The McGregor Affair Suite 1 (Old Edinburgh/Street Meetings/Heavy Casket/Doctor Inspects Casket/To Commercial/Out Of Commercial)
The McGregor Affair Suite 2 (Exuberant Aggie/Mac Ducks Aggie/Aggie the Nymph/Cobbler's Shop/Human Hair/Mac Opens Coffin/Aggie Drunk/To Commercial #2)
The McGregor Affair Suite 3 (Mac & Drunk Aggie/Killer Burke/Tommy Lad/To Commercial #3/Out of Commercial #2
The McGregor Affair Suite 4 (Aggie in Coffin/Remorseful Mac/Drunken Mac/Burke's Ruse/Stranger in Coffin/End Title)
End Title - "Funeral March of a Marionette" (composed by Charles Gounod - arranged and conducted by Bernard Herrmann)
Marco Beltrami, Scream: The Deluxe Edition (Varese Sarabande VCL 5111 1120, 2011 - original film released 1996)
Dimension Logo
The Cue from Hell
Trouble in Woodsboro
Sid's House
Red Herring
Killer Calls Sidney
Chasing Sidney
Cell Phone
Backdoor Gail
Schoolyard 2
Sid's Doubt
Bathroom
Mr. Himbry Gets It
Sheriff and Dewey
Tatum's Torture
Sidney Wants It
Dewey and Gail
Off to See Himbry
Killer Stabs Billy
Randy Almost Gets It (composed by Christophe Beck)
Gail Crashes the Van
They're Crazy
Sid Stabs Billy
Billy's Back
End Credits
Portions of some tracks previously released on Varese Sarabande VSD 5959, 1998
David Newman, My Demon Lover: Original Motion Picture Soundtrack (originally released as Varese Sarabande STV 81322, 1987 - reissued Varese Sarabande VCL 0511 1121, 2011)
Intro/What's Up
Headless Granny
Subway Kills *
Transformation
Possessed Room
Hospital
Rainy Window
The Chase
Charlie Shows Castle
The Mangles
Kaz and Denny
Fly to the Castle
Sonja's Call *
Flashback Sequence
Fuse
Doggie Talk
Finale
Chip Returns/Fixers' Tricks
Sonja's Kiss
Voodoo Shop **
Sonja's Plan
Dynamite/Kaz Saves Denny
* co-composed with Ed Alton ** composed by Ed Alton
Mark Snow, Diego Navarro and the Tenerife Film Orchestra and Choir, Fimucité 3: Jerry Goldsmith 80th Birthday Tribute Concert (Varese Sarabande VCL 0511 1122, 2011)
Disc 1: DVD
Introduction
End Title (from Star Trek: First Contact)
Main Title (from Capricorn One)
Main Title (from The Illustrated Man)
The Clothes Snatchers (from Planet of the Apes)
The Hunt (from Planet of the Apes)
The Mission (from The Sum of All Fears)
End Title (from The Swarm)
Carol Anne's Theme (End Title) (from Poltergeist)
Suite from Gremlins
Suite from The Omen
Main Title (from Total Recall)
End Title (from The Final Conflict)
Fimucité Awards - Presentations to Mark Snow, Robert Townson and Carol Goldsmith
Disc 2: CD (same track list except for Tracks 1 and 14)
All tracks conducted by Mark Snow except Tracks 11-13 conducted by Diego Navarro