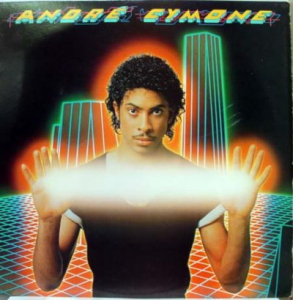 It seems that the rush of catalogue titles for 2012 is starting earlier than normal. This week, we've already seen a lot of announcements and plans from the major labels, the likes of which are probably going to get us through the rest of the calendar year as day-to-day news goes.
The advance notice trend is hitting some of the indie labels, too - Funky Town Grooves just announced a bumper crop of expanded releases for January and February. And we think some of them will be right up your alley.
In the tradition of Big Break's expanded edition of André Cymone's A.C., FTG announces expansions of the other two of the former Prince bassist's solo albums for Columbia. While Livin' in the New Wave (1982) and Survivin' in the 80's (1983) don't feature any contributions from His Royal Badness (as A.C. had the Prince-penned "The Dance Electric"), they're definitely essential listens for those interested in the forging of the Minneapolis sound. Each title is expanded with four single-only remixes apiece, some of which were only released on promo discs.
Another pair of releases is also coming from Nona Hendryx. Though she's probably best known as a third of LaBelle, she had a moderately successful career in the mid-'80s with a series of danceable LPs, first on Epic and then RCA. The latter label saw her first brush with chart success, as 1982's Nona placed on both the pop and R&B album charts and spawned a minor hit in "Keep It Confidential." Nona and its successor, The Art of Defense, will each be expanded with seven vintage remixes and edits. (The final RCA album, The Heat, was reissued by FTG earlier this year.)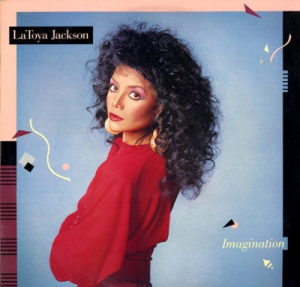 Finally, the first quarter slate also brings news of a Jackson: La Toya, whose 1986 obscurity Imagination will get the red carpet treatment from Funky Town Grooves. While her previous LP, 1984's Heart Don't Lie, was a relative critical and commercial success, Imagination is often forgotten thanks to its release on the Private I label, which was in the process of folding just about the time the album was released. Three remixes of the title track and an instrumental of the single "Baby Sister" are added to the disc.
All titles have been remastered from the original master tapes and are able to be pre-ordered at the links after the jump (current pre-orders will get a discounted price of $2 off each title). Imagination and Nona have a street date of January 14, while the others are due out February 20.
La Toya Jackson, Imagination: Expanded Edition (Funky Town Grooves FTG-272, 2012)
He's a Pretender
On a Night Like This
How Do I Tell Them
Imagination
Baby Sister
Imagination
Love Talk
Boys Got Somethin' Girls Ain't Got
Imagination (Hot Dance Mix)
Imagination (Dub Mix)
Baby Sister (Instrumental Version)
Imagination (7" Remix)
Tracks 1-8 released as Private I Records LP BFZ 40267, 1986
Tracks 9-10 released on CBS Associated 12" 4Z9-05389, 1986
Track 12 released on CBS/Sony 7" 07SP-927 (JP), 1986
Track 12 released on CBS Associated 7" ZS4-06040, 1986
André Cymone, Livin' in the New Wave: Expanded Edition (Funky Town Grooves FTG-275, 2012)
Livin' in the New Wave
Kelly's Eyes
All I Need is You
Trouble
Get It Girl
Baby Don't Go
So Fine
Voice on the Radio
Ritz Club
Livin' in the New Wave (7" Version)
Kelly's Eyes (7" Version)
Ritz Club (7" Version)
Tracks 1-9 released as Columbia LP FC-38123, 1982
Track 10 released on Columbia promotional 7" 18-03037, 1982
Track 11 released on Columbia promotional 7" AE7-1567, 1982
Track 12 exact origin undetermined
André Cymone, Survivin' in the 80's: Expanded Edition (Funky Town Grooves FTG-274, 2012)
Survivin' in the 80's
M.O.T.F.
Make Me Wanna Dance
Lovedog
Body Thang
Stay
What Are We Doing Here
Don't Let the Future (Come Down on You)
Survivin' in the 80's (12" Version)
Make Me Wanna Dance (Special Version)
Survivin' in the 80's (Instrumental Version)
Make Me Wanna Dance (Instrumental)
Tracks 1-8 released as Columbia LP PC 38902, 1983
Tracks 9 and 11 released as Columbia 12" 44-04958, 1983
Tracks 10 and 12 released as Columbia 12" 44-04065, 1983
Nona Hendryx, Nona: Expanded Edition (Funky Town Grooves FTG-273, 2012)
B-Boys
Living on the Border
Keep It Confidential
Design for Living
Transformation
Run for Cover
Steady Action
Dummy Up
B-Boys (12" Version)
Steady Action (7" Version)
Keep It Confidential (Special Extended Remix)
B-Boys (Instrumental Version)
Keep It Confidential (7" Version)
Transformation (7" Version)
B-Boys (7" Version)
Tracks 1-8 released as RCA LP AFL1-4565, 1983
Tracks 9 and 12 released as RCA 12" PD-13644, 1983
Tracks 10 and 15 released as RCA single PB-13643, 1983
Track 11 released on RCA 12" PD-13438, 1983
Track 13 released on RCA single PB-13437, 1983
Track 14 released on RCA promotional single JH-13559, 1983
Nona Hendryx, The Art of Defense: Expanded Edition (Funky Town Grooves FTG-276, 2012)
I Sweat (Going Through the Motions)
Soft Targets
The Life
To the Bone
Electricity
Ghost Love
I Want You
To the Bone (12" Version)
I Sweat (Going Through the Motions) (Dance Remix)
Heart of a Woman (Extended Version)
To the Bone (Parts 1 & 2 Pygmy Dub Mix)
I Sweat (Going Through the Motions) (Single Version)
Heart of a Woman (7" Remix)
I Sweat (Going Through the Motions) (Instrumental)
Tracks 1-7 released as RCA LP AFL1-4999, 1984
Tracks 8 and 11 released as RCA 12" PD-13829, 1984
Tracks 9 and 14 released as RCA 12" PW-13760, 1984
Track 10 released on RCA 12" (U.K.) T-430, 1984
Track 12 released on RCA single PB-13759, 1984
Track 13 released on RCA single (U.K.) 430, 1984