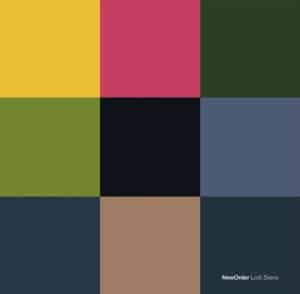 It looks like it finally may be time to end the classic chapter of alt-rock icons New Order, with the upcoming release of a set of outtakes from the band's 2005 album Waiting for the Sirens' Call, their last album with original bassist Peter Hook.
Recent years have been tough for longtime fans of the band. The British outfit formed out of improbable circumstances - the tragic suicide of Ian Curtis, frontman for Joy Division, caused the band to rename itself and shift direction toward danceable, explicitly electronic music - and enjoyed a wave of success in their native land (and occasionally abroad) for most of the '80s and '90s.
Their late-'90s return from hiatus, which yielded two albums in 2001 and 2005, was seemingly cut short years later, when Hook repeatedly divulged to media outlets that he and singer/guitarist Bernard Sumner had severed their musical partnership. Sumner and drummer Stephen Morris repeatedly denied the rumors of a New Order split as Hook continued to tell all those interested that the band was essentially through.
While Sumner finally admitted that New Order looked done in an interview with The Guardian last summer, the band announced their reformation (without Hook, naturally) in September, with live dates ongoing through December. Days before that announcement, Hook spoke to Slicing Up Eyeballs about releasing a handful of outtakes from their last album as a way of delivering closure to the band's semi-dissolution. Now, it seems that those outtakes, under the title Lost Sirens, will come out next month.
Almost all of the eight tracks on the album are unheard, except for "Hellbent," the lone new track on Total, the Joy Division/New Order compilation released earlier this year. Interestingly, retailers indicate that the set will be available on CD and vinyl in the same package, with no separate versions available.
Amazon's U.K. pre-order link indicates a December 12 release. Until then, read the track list after the jump.
New Order, Lost Sirens (Rhino, 2011)
Stay with You
Sugarcane
Recoil
Californian Grass (Doomy)
Hellbent
Shake It Up
I've Got a Feeling
I Told You So
All tracks previously unreleased except Track 5, which appeared on Total: From Joy Division to New Order (Rhino 86479 (U.K.), 2011)