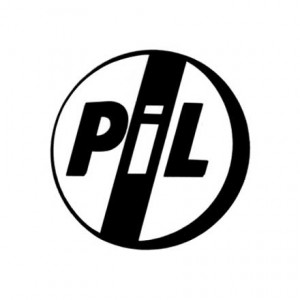 It looks like the first major remaster campaign for 2012 is going to be a re-release of the Public Image Ltd. catalogue, coming from EMI in England.
The spectacular flameout of punk legends The Sex Pistols in 1978 wasn't enough to stop lead singer John Lydon - forever better known as Johnny Rotten - in his tracks. Lydon collaborated with guitarist Keith Levene and bassist Jah Wobble to form Public Image Ltd., a band as noisy and rebellious as the Pistols but with a bit more room for creativity and experimentation. PiL were as much a punk band as they were a world music outfit, adding elements of reggae, krautrock and other eclectic bits. Lydon and a rotating cast of characters carried the PiL name through the '80s, with six Top 40 hits in their native country. Lydon put the band on hiatus in 1992, briefly reuniting with the Pistols in 1996 and several times in the 2000s, but began touring as PiL in 2009, with a new album reportedly due this year.
Now, on January 16, almost the entire PiL catalogue is coming back into print (the notable exception is 1979's Metal Box and subsequent reissue Second Edition, remastered and released on CD by EMI in 2009 and 2011, respectively). Seven studio albums from 1978 to 1992, two live albums and 1990's The Greatest Hits, So Far are included in the campaign, along with Lydon's 1997 solo album Psycho's Path. No bonus tracks are included - the albums match their original CD track listings exactly - but they are struck from remasters created for Japanese paper-sleeve reissues last year.
Hit the jump to reacquaint yourself with these albums, and click here to order yours from Amazon U.K.
Public Image Ltd., Public Image - First Issue (originally released as Virgin V-2114, 1978 - reissued Virgin/EMI CDVR-2114, 2012)
Theme
Religion I
Religion II
Annalisa
Public Image
Low Life
Attack
Fodderstompf
Public Image Ltd., Paris Au Printemps (Paris in the Spring) (originally released as Virgin V-2183, 1980 - reissued Virgin/EMI CDVR-2183, 2012)
Thème
Psalmodie (Chant)
Précipitamment (Careering)
Sale Bébé (Bad Baby)
La Vie Ignoble (Low Life)
Attaque (Attack)
Timbres de Pop (Poptones)
Public Image Ltd., The Flowers of Romance (originally released as Virgin V-2189, 1981 - reissued Virgin/EMI CDVR-2183, 2012)
Four Enclosed Walls
Track 8
Phenagen
Flowers of Romance
Under the House
Hymie's Him
Banging the Door
Go Back
Francis Massacre
Flowers of Romance (Instrumental) (12" B-side to "Flowers of Romance" - Virgin VS-397, 1981)
Home is Where the Heart Is (B-side to "Flowers of Romance" - Virgin VS-397, 1981)
Another (B-side to "Memories" - Virgin VS-299, 1979)
Public Image Ltd., Live in Tokyo (originally released as Virgin VGD-3508, 1983 - reissued Virgin/EMI C088-0132, 2012)
Annalisa
Religion
Low Life
Solitaire
Flowers of Romance
(This is Not a) Love Song
Death Disco
Bad Life
Banging the Door
Under the House
Public Image Ltd., This is What You Want...This is What You Get (originally released as Virgin V-2309, 1984 - reissued Virgin/EMI VCDR-2309, 2012)
Bad Life
This is Not a Love Song
Solitaire
Tie Me to the Length of That
The Pardon
Where Are You?
1981
The Order of Death
Public Image Ltd., Album (originally released as Virgin V-2366, 1986 - reissued as Virgin/EMI CDVR-2366, 2012)
F.F.F.
Rise
Fishing
Round
Bags
Home
Ease
Public Image Ltd., Happy? (originally released as Virgin V-2455, 1987 - reissued as Virgin/EMI CDVR-2455, 2012)
Seattle
Rules and Regulations
The Body
Save Me
Hard Times
Open and Revolving
Angry
Fat Chance Hotel
Public Image Ltd., 9 (originally released as Virgin V-2588, 1989 - reissued as Virgin/EMI CDVR-2588, 2012)
Happy
Disappointed
Warrior
USLS 1
Sand Castles in the Snow
Worry
Brave New World
Like That
Same Old Story
Armada
Public Image Ltd., The Greatest Hits, So Far (originally released as Virgin V-2644, 1990 - reissued as Virgin/EMI CDVR-2644, 2012)
Public Image
Death Disco (7" Mix)
Memories
Careering
Flowers of Romance
This is Not a Love Song
Rise (New Remix)
Home
Seattle
The Body (Extended Version)
Rules and Regulations
Disappointed (Extended Version)
Warrior (Remix)
Don't Ask Me
Track 1 from Public Image - First Issue
Tracks 2-4 from Metal Box (Virgin, 1979)
Track 5 from Flowers of Romance
Track 6 from This is What You Want...This is What You Get
Tracks 7-8 from Album
Tracks 9-11 from Happy?
Tracks 12-13 from 9
Track 14 is a new track
Public Image Ltd., That Which is Not (originally released as Virgin V-2681, 1992 - reissued as Virgin/EMI CDVR-2681, 2012)
Acid Drops
Luck's Up
Cruel
God
Covered
Love Hope
Unfairground
Think Tank
Emperor
Good Things
John Lydon, Psycho's Path (originally released as Virgin CDVUS 130, 1997 - reissued Virgin/EMI CDVUSR 130, 2012)
Grave Ride
Dog
Psychopath
Sun
Another Way
Dis-Ho
Take Me
A No and a Yes
Stump
Armies
Open Up (Chemical Brothers Mix Edit)
Grave Ride (Moby Mix)
Sun (Leftfield Mix)
Psychopath (Leftfield Mix)
Stump (Danny Saber Mix)