Pink Floyd, The Wall: Experience and Immersion Editions (Capitol/EMI)
The latest Pink Floyd box, featuring live tracks and demos from the vault will make you lose your marbles! (Editor's note: I am so sorry for typing that.)
The Ventures, The Ventures Play Telstar and The Lonely Bull / "Surfing" / (The) Ventures in Space / The Fabulous Ventures / Walk, Don't Run Vol. 2 (Sundazed)
Five classic Ventures albums, remastered in stereo on CD and vinyl.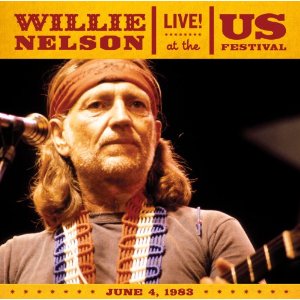 Willie Nelson and Waylon Jennings, Live at the US Festival 1983 (Shout! Factory)
The first two CD sets in Shout! Factory's new series of live sets from the infamous California festival.
Shelby Lynne, Just a Little Lovin' (Analogue)
Country singer Lynne's 2008 tribute album to Dusty Springfield gets an SACD and audiophile vinyl reissue.