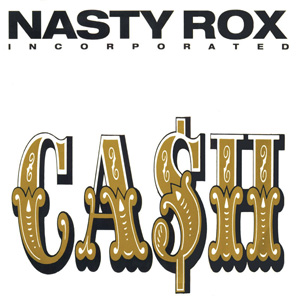 ZTT Records has taken to iTunes to uncover their latest vault find: a reissue of Ca$h, the 1988 album by dance-rock outfit Nasty Rox Inc.
The U.K. quintet, featuring CJ Mackintosh of short-lived dance legends M|A|R|R|S, were one of the most prominent U.K. bands to mix house/club music with straightforward rock. Their single "Escape from New York" was described by the NME as "the aural equivalent of '[The] Towering Inferno," and they ended up as the support act for a British tour with funk legend James Brown.
The album, which hasn't been released since its initial pressing in 1988, features three bonus tracks: the 12" B-side "Escape from New York 2" (which appeeared on original cassette reissues of Ca$h) plus two unreleased bonus cuts.
The album is yours to buy on iTunes in the U.S. and the U.K.!
Nasty Rox Inc., Ca$h (originally released as ZTT Records 1, 1988)
9th Wonder
10th Wonder
Say It Mean It
Escape from New York
Blow
Wooba Wubbaa I
Nobby's One
Nasty Rox Inc.
Wooba Wubbaa II
Escape from New York 2 (12" B-side - ZTT NROX 1 (U.K.), 1988)
What It Is (previously unreleased)
Praise the Lord (previously unreleased)