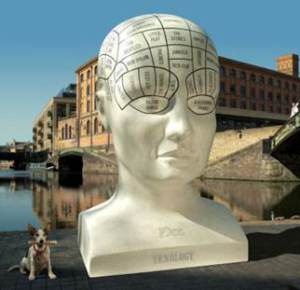 10cc: smooth rock pioneers? Irreverent architects of "art for art's sake"? The debate continues this year with the U.K.'s first-ever career-spanning 10cc box set, Tenology, to be released by Universal in November.
The group U.S. audiences know best for the immaculately-crafted "I'm Not in Love" and "The Things We Do for Love" are only seeing half the picture: singers/songwriters/multi-instrumentalists Eric Stewart and Graham Gouldman, who were responsible for the poppier songs in the 10cc catalogue, were complemented by the more avant-garde stylings of Kevin Godley and Lol Creme. All four members had an impressive curriculum vitae: Gouldman wrote songs for The Yardbirds and The Hollies (including "Look Through Any Window" and "Bus Stop"), and would join vocalist and guitarist Stewart as a member of The Mindbenders (Stewart led the band after Wayne Fontana departed, and sang the group's massive hit "A Groovy Kind of Love.") Godley & Creme, who'd sung and wrote tunes in the same circles, further collaborated with Stewart and Goldman as session players at the famed Strawberry Studios in Stockport.

After Stewart, Godley and Creme scored a worldwide hit with the novelty tune "Neanderthal Man" (under the moniker Hotlegs), all four members of the future 10cc earned acclaim as session players on Neil Sedaka's Solitaire and The Tra-La Days Are Over. Bolstered by their success with Sedaka (and undeterred by the rejection of their first intended single "Waterfall" by Apple Records), 10cc struck out on their own, signing to Jonathan Kings UK Records and almost immediately enjoying British chart success with smart, funny pop tunes like "Donna," "Rubber Bullets," "The Dean and I" and "The Wall Street Shuffle," all Top 10 hits.
Though the band's fortunes were shining brightly, particularly when the ethereal "I'm Not in Love" peaked at No. 2 in the U.S., Godley & Creme were dissatisfied with the band's increasingly pop direction and split, releasing the conceptual triple-album Consequences in 1977 and spending much of the '80s as in-demand directors of music videos (Duran Duran's "Girls on Film," The Police's "Every Breath You Take" and more).
[youtube=http://www.youtube.com/watch?v=SASnF0S6NpE]
Stewart and Gouldman continued under the 10cc name, but changing music trends meant they did not enjoy the same success as the years went on. (Stewart was also badly hurt in a 1979 car accident, keeping him away from the changing music scene for awhile.) While singer/songwriter Andrew Gold was invited to join the band in the early '80s, and did in fact contribute his talents to a few tracks, it did little to revive the brand. 10cc were essentially on hiatus by 1984, by which point Stewart began a longtime collaboration with Paul McCartney and Gouldman formed Wax with Andrew Gold.
All four members reunited for 1992's ...Meanwhile, but Godley & Creme would depart once more shortly thereafter. A 1995 album with Stewart and Gouldman, Mirror Mirror, was not a success, though Gouldman still tours under the 10cc name with touring members Rick Fenn on guitar and Paul Burgess on drums (both of whom have played in studio and live with the group during their heyday).
The release of Tenology marks the first such career-spanning box to come from their native land (a 1991 box set released in Japan featured many of their singles and non-LP B-sides for the first time on CD). All four members participated in track selection and interviews with journalist Paul Lester for the set, which features four CDs of singles, album cuts and B-sides and a DVD of live footage and promo videos. Storm Thorgerson's Storm Studios designed the box art; Thorgerson designed many of the band's original album sleeves as a member of the design studio Hipgnosis.
If you're into 10cc, or really smart, polished pop in general, this set looks hard to beat. It'll be available in the U.K. on November 19. Hit the jump to order your copy and check out the full track list.
Tenology (Mercury/UMC, 2012)
Disc 1: Singles 1972-1977
Donna
Johnny Don't Do It
Rubber Bullets
The Dean and I
Sand in My Face
Somewhere in Hollywood
The Worst Band in the World
Headline Hustler
The Wall Street Shuffle
Silly Love
Life is a Minestrone
I'm Not in Love
Art for Art's Sake
I'm Mandy, Fly Me
Lazy Ways
The Things We Do for Love
Good Morning Judge
People in Love
Disc 2: Singles 1978-1992
Dreadlock Holiday
Reds in My Bed
For You and I
One Two Five
From Rochdale to Ocho Rios
It Doesn't Matter At All
Les Nouveaux Riches
Don't Turn Me Away
The Power of Love
Run Away
24 Hours
Feel the Love (Oomachasaooma)
Woman in Love
Welcome to Paradise
Disc 3: Album Cuts 1973-1978
The Hospital Song
Fresh Air for My Mama
 Clockwork Creep
Oh Effendi
The Sacro-illiac
Hotel
Old Wild Men
Une Nuit A Paris
 Blackmail
Flying Junk
The Second Sitting for the Last Supper
Iceberg
I Wanna Rule the World
Rock 'n' Roll Lullaby
Don't Hang Up
Feel the Benefit
I Bought a Flat Guitar Tutor
Take These Chains
Disc 4: B-sides 1972-1978
Bee in My Bonnet
Hot Sun Rock
4% of Something
Waterfall
18 Carat Man of Means
Gismo My Way
Channel Swimmer
Good News
Get It While You Can
Hot to Trot
Don't Squeeze Me Like Toothpaste
I'm So Laid Back, I'm Laid Out
Nothing Can Move Me
People in Love (The Voodoo Boogie)
The Dean and I (Session)
Disc 5: DVD
Rubber Bullets (Top of the Pops - 12/25/1973)
Life is a Minestrone (Top of the Pops - 4/10/1975)
I'm Not in Love (Top of the Pops - 12/25/1975)
Dreadlock Holiday (Top of the Pops - 8/17/1978)
Silly Love (BBC in Concert - 8/21/1974)
The Wall Street Shuffle (BBC in Concert - 8/21/1974)
Baron Samedi (BBC in Concert - 8/21/1974)
Old Wild Men (BBC in Concert - 8/21/1974)
Oh Effendi (BBC in Concert - 8/21/1974)
Fresh Air for My Mama (BBC in Concert - 8/21/1974)
Rubber Bullets (BBC in Concert - 8/21/1974)
Fresh Air for Mama (See You Sunday - 4/21/1974)
The Wall Street Shuffle (See You Sunday - 4/21/1974)
Dreadlock Holiday (Six Fifty Five Special - 7/27/1982)
Run Away (Six Fifty Five Special - 7/27/1982)
Donna (promo video)
I'm Not in Love (promo video)
Art for Art's Sake (promo video)
I'm Mandy Fly Me (promo video)
Good Morning Judge (promo video)
People in Love (promo video)
Dreadlock Holiday (promo video)
One Two Five (promo video)
Feel the Love (promo video)
Woman in Love (promo video)
Disc 1, Tracks 1-6 and 8 and Disc 3, Tracks 1-2 from 10cc (UK, 1973)
Disc 1, Tracks 7 and 9-10 and Disc 3, Tracks 3-7 from Sheet Music (UK, 1974)
Disc 1, Tracks 11-12 and Disc 3, Tracks 8-11 from The Original Soundtrack (Mercury, 1975)
Disc 1, Tracks 13-15 and Disc 3, Tracks 12-15 from How Dare You! (Mercury, 1976)
Disc 1, Tracks 16-18 and Disc 3, Tracks 16-17 from Deceptive Bends (Mercury, 1977)
Disc 2, Tracks 1-3 and 5 and Disc 3, Track 18 from Bloody Tourists (Mercury, 1978)
Disc 2, Tracks 4 and 6 from Look Hear? (Mercury, 1980)
Disc 2, Tracks 7-8 from Ten Out of 10 (Mercury, 1981)
Disc 2, Tracks 9-10 from Ten Out of 10 (U.S. Edition - Warner Bros., 1981)
Disc 2, Tracks 11-12 from Windows in the Jungle (Mercury, 1983)
Disc 2, Tracks 13-14 from ...Meanwhile (Polydor, 1992)
Disc 4, Track 1 was the B-side to "The Dean and I" (UK, 1973)
Disc 4, Track 2 was the B-side to "Donna" (UK, 1972)
Disc 4, Track 3 was the B-side to "Johnny Don't Do It" (UK, 1972)
Disc 4, Track 4 was the B-side to "Rubber Bullets" (UK, 1973)
Disc 4, Track 5 was the B-side to "The Worst Band in the World" (UK, 1974)
Disc 4, Track 6 was the B-side to "The Wall Street Shuffle" (UK, 1974)
Disc 4, Track 7 was the B-side to "Life is a Minestrone" (Mercury, 1975)
Disc 4, Track 8 was the B-side to "I'm Not in Love" (Mercury, 1975)
Disc 4, Track 9 was the B-side to "I'm Mandy, Fly Me" (Mercury, 1976)
Disc 4, Track 10 was the B-side to "The Things We Do for Love" (Mercury, 1977)
Disc 4, Track 11 was the B-side to "Good Morning Judge" (Mercury, 1977)
Disc 4, Track 12 was the B-side to "People in Love" (Mercury, 1977)
Disc 4, Track 13 was the B-side to "Dreadlock Holiday" (Mercury, 1978)
Disc 4, Track 14-15 previously unreleased