The Beach Boys, 2012 Remasters / Greatest Hits / Greatest Hits: Fifty Big Ones (Capitol/EMI)

The summer gets a little more endless with a new compilation (in two formats) and remasters of nearly all of the band's '60s albums. (A full breakdown of those albums is here, and a full review is coming up from Joe today!)
The Beatles, Magical Mystery Tour (Apple/EMI)
The Fab Four's kooky film is making its Blu-Ray debut in standard and deluxe box formats.
Deep Purple, Machine Head: 40th Anniversary Edition (EMI)
A five-disc box set devoted to this classic rock LP, featuring various different mixes of the album (including quad and 5.1 mixes) and other goodies.
Barbra Streisand, Release Me (Columbia)
The incomparable Barbra's newest album is actually an offering of entirely unreleased performances from the vaults. Lots of great discoveries herein!
B.B. King, Ladies and Gentlemen...Mr B.B. King (Hip-O/UMe)
Available in four-disc and Amazon-exclusive 10-disc formats, these box sets are the latest way to honor one of the greatest living blues legends.
The Supremes, I Hear a Symphony: Expanded Edition (Hip-O Select/Motown)
Another Supremes classic expanded to two discs, featuring the original album in mono and stereo and a host of live and studio treasures from the vault.
David Ruffin, David: The Unreleased LP and More (Hip-O Select/Motown)
Out of print for years, Hip-O Select reissues this compilation of the Temptation's unissued 1971 album and a host of outtakes from the album sessions.
Various Artists, The Best of Bond...James Bond: 50 Years, 50 Tracks (Capitol/EMI)
It's been 50 years since Dr. No hit theaters and it's only a few weeks until Skyfall is released, so it's time for a new 007 compilation that features all the classic title themes on one disc and a sampling of other tracks from the Bond films on the other.
Level 42, Running in the Family: 25th Anniversary Deluxe Edition (Polydor/UMC)
This '80s hit is available from the U.K. as a double-disc expansion or four-disc, extras-packed box set.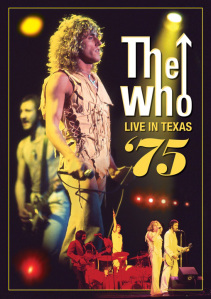 The Who, Live in Texas 1975 (Eagle Rock)
Their latest at the time was The Who by Numbers, but this newly-restored show, on DVD in its first official release, is anything but.
Old 97's, Too Far to Care: Deluxe Edition (Omnivore)
A demo-packed reissue of the 1997 country-rocker.
Various Artists, Athens, GA - Inside Out (Omnivore)
A nice deluxe set featuring both the classic documentary on the colorful Athens, GA music scene in the 1980s on DVD (with new special features) and the expanded soundtrack on CD.
Vince Guaraldi Trio, A Charlie Brown Christmas: Original Sound Track from the CBS Television Special (Fantasy)
The classic holiday album gets a brand new remaster with three bonus tracks. Full review coming later today!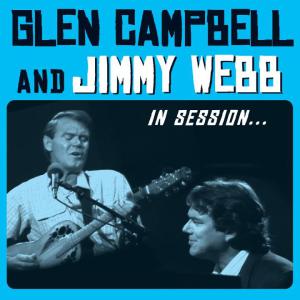 Glen Campbell and Jimmy Webb, In Session (Fantasy)
Two legends collaborate on this live performance from 1983, newly released as a CD/DVD set.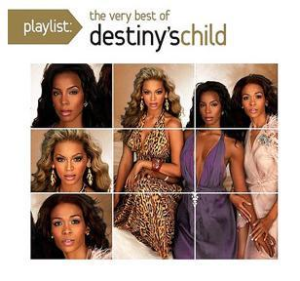 Adam Ant, Destiny's Child, Shawn Colvin, Alan Jackson, Waylon Jennings & Willie Nelson, George Jones & Tammy Wynette, Carole King, Taj Mahal, Ricky Martin, Johnny Mathis, Meat Loaf, Laura Nyro, Collin Raye, Starship, Porter Wagoner & Dolly Parton, Playlist (Legacy)
A surprisingly strong batch of Playlist titles includes a few neat surprises, too, from brand-new compilations for Destiny's Child and Ricky Martin to rare and unreleased tracks on the Meat Loaf, Starship and Laura Nyro sets.
The Chipmunks, Christmas Collection (Capitol)
Because it wouldn't be the holidays without some squeaky-voiced renditions of holiday classics, plus the immortal "Christmas Don't Be Late."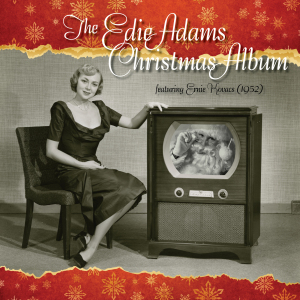 Edie Adams, The Edie Adams Christmas Album (Omnivore)
Another Christmas treat, sourced from rare kinescopes of Adams on television in the '50s.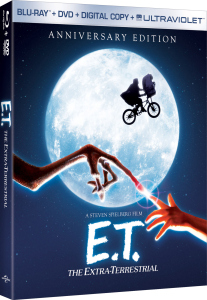 E.T. the Extra-Terrestrial: Anniversary Collector's Edition (Universal Studios Home Video)
A timeless favorite at Second Disc HQ (in particular, Mike's favorite movie!) comes home on Blu-Ray for the first time, featuring the restored original 1982 version of the film and a new retrospective consisting entirely of on-set footage shot by John Toll. Retail exclusives abound: Target's offering a deluxe steelbook package (available internationally as a basic deluxe edition), Best Buy has a special book package with pages of full-color notes and artwork, Walmart throws in a free E.T. doll for the kids, and Amazon carried a limited deluxe package (now sold out) housed in a replica of E.T.'s spaceship.
Little Shop of Horrors: The Director's Cut (Warner Home Video)
One of the most purely fun musicals of the past few decades, this loving musical adaptation of the Roger Corman cult classic features a killer, '60s-flavored pop score from future Disney legends Alan Menken and Howard Ashman. For this special Blu-Ray release, the hilarious, 20-minute alternate ending (seen only on a quickly-recalled, highly-collectible DVD) has been fully restored and added to the end of the picture, and other great special features abound, too!