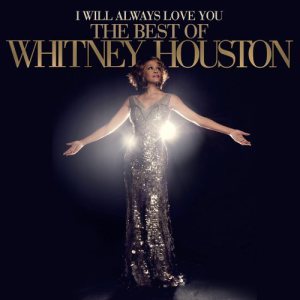 Next month - the all-important Christmas shopping season - sees two compilations from two immensely popular singers from the RCA roster with unmistakable voices.
The label will release new compilations in the same week for departed R&B legend Whitney Houston and American Idol winner Kelly Clarkson - the latter of whom definitely owes more than a little of her style to the former.
I Will Always Love You: The Best of Whitney Houston marks a few firsts in Whitney's catalogue: it's her first single-disc, career-spanning compilation in the United States, and it's the first catalogue title to be released after her sudden passing earlier this year.
While 2000's Whitney: The Greatest Hits mixed familiar versions of hits with new dance remixes and the odd rarity or two, I Will Always Love You is heavy on the hits fans know and love, newly remastered and appended by two bonus tracks. One, a new version of the title track to 2009's I Look to You, features duet vocals from R&B icon R. Kelly, who penned the tune for Houston and sang it at her memorial. The other track, "Never Give Up," is a previously-unreleased tune - no doubt one of many audiences will likely have the chance to hear in the future. That disc is out November 13.
[youtube=http://www.youtube.com/watch?v=eH3giaIzONA]
After the jump, Kelly Clarkson's first-ever compilation is heavy on the hits, plus a little bit extra!
It was the show nobody realized they wanted until it actually premiered: in the summer of 2002, audiences were transfixed by American Idol, a live music contest where fans could vote for a new pop superstar from a myriad of unknown hopefuls. (The concept was, of course, cured to perfection in the U.K. by producer and judge Simon Cowell, whose no-nonsense demeanor made him one of television's most lovable villains.)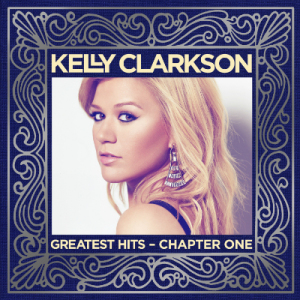 That first year, the winner was almost obvious: a 20-year-old waitress from Burleson, Texas, named Kelly Clarkson. Clarkson's simple good looks and powerhouse voice, which recalled vintage Whitney Houston and Celine Dion, earned her a record contract, but it was her choice of songs - empowered, upbeat and assertive - that made her a superstar. Sophomore record Breakaway, released in 2004, sold 6 million copies and yielded four Top 10 hits, including the anthemic "Since U Been Gone." Clarkson continued to follow her muse, releasing the darker, less-commercial My December in 2007 before returning to pop craft with All I Ever Wanted (2009) and Stronger (2011), the title track of which became her third No. 1 hit.
Greatest Hits: Chapter One contains a dozen Top 20 solo hits, the excellent "Don't You Wanna Stay" - a duet with country singer Jason Aldean - and four brand-new tracks, including lead single "Catch My Breath"; "Don't Rush," another country duet with Vince Gill and - fitting of its November 16 release date - a take on "I'll Be Home for Christmas."
[youtube=http://www.youtube.com/watch?v=sRuroUDWIVQ]
Order your copies of each compilation and check out the full track lists below.
Whitney Houston,I Will Always Love You: The Best of Whitney Houston (RCA 88725 47223-2, 2012)
You Give Good Love
Saving All My Love for You
How Will I Know
Greatest Love of All
I Wanna Dance with Somebody (Who Loves Me)
Didn't We Almost Have It All
So Emotional
Where Do Broken Hearts Go
I'm Your Baby Tonight
All the Man I Need
I Will Always Love You
I'm Every Woman
I Have Nothing
Exhale (Shoop Shoop)
I Believe in You and Me (Film Version)
My Love is Your Love
I Look to You (with R. Kelly)
Never Give Up
Tracks 1-4 from Whitney Houston (Arista, 1985)
Tracks 5-8 from Whitney (Arista, 1987)
Tracks 9-10 from I'm Your Baby Tonight (Arista, 1990)
Tracks 11-13 from The Bodyguard: Original Soundtrack Album (Arista, 1992)
Track 14 from Waiting to Exhale: Original Soundtrack Album (Arista, 1995)
Track 15 from The Preacher's Wife: Original Soundtrack Album (Arista, 1996)
Track 16 from My Love is Your Love (Arista, 1998)
Original version of Track 17 from I Look to You (Arista, 2009)
Track 18 previously unreleased
Kelly Clarkson, Greatest Hits: Chapter One (RCA 88725 49080-2, 2012)
Since U Been Gone
My Life Would Suck Without You
Miss Independent
Stronger (What Doesn't Kill You)
Behind These Hazel Eyes
Because of You
Never Again
Already Gone
Mr. Know It All
Breakaway
Don't You Wanna Stay - Jason Aldean and Kelly Clarkson
Walk Away
Catch My Breath
People Like Us
Don't Rush (with Vince Gill)
A Moment Like This
I'll Be Home for Christmas
Tracks 1, 5-6, 10 and 12 from Breakaway (19/S/RCA, 2004)
Tracks 2 and 8 from All I Ever Wanted (19/S/RCA, 2009)
Tracks 3 and 16 from Thankful (19/S/RCA, 2003)
Tracks 4 and 9 from Stronger (19/S/RCA, 2011)
Track 7 from My December (19/S/RCA, 2007)
Track 11 from My Kinda Party (Broken Bow, 2010)
Tracks 13-15 and 17 are new tracks