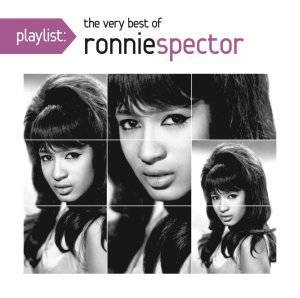 It's a new year, and that means a new crop of Playlist titles from Legacy Recordings!  As in the past, this crop of releases runs the gamut, with a number of titles including rare or new-to-CD material and others relying on the tried and true.  The artists represented also encompass a wide variety of genres.  Fans of classic rock-and-roll and pop will find plenty to enjoy on a career-spanning disc from Ronnie Spector and a reissue of the vintage Greatest Hits album of Simon and Garfunkel, while those seeking their rock in a more modern vein can sample music from Sponge, Stabbing Westward and The Verve Pipe.  Traditional vocal pop enthusiasts should take notice of Legacy's first-ever release from the catalogue of Dean Martin, and classic country gets a place with a Playlist from Ray Price.  For R&B fans, there are titles from Ray Parker, Jr. and Jermaine Jackson.  Christian artists Israel (Houghton) and New Breed get a Playlist volume, too.  The collection is rounded out by entries from rap group Three 6 Mafia, singer-songwriter Sarah McLachlan, and eighties rock heroes Journey.
All thirteen titles will be available in stores on Tuesday, January 21, and after the jump, we'll spill details on all of them – plus full track listings with discographical annotation and pre-order links!
Playlist: The Very Best of Ronnie Spector takes in tracks from the Colpix, Philles, Apple, Epic, Columbia and Bad Girl Sounds labels to create an overview of the girl group leader's career from 1962 (Jackie DeShannon and Sharon Sheeley's "He Did It") through the crowning Phil Spector productions ("Be My Baby," "Walking in the Rain," "Baby I Love You"), jaunts with George Harrison ("Try Some, Buy Some") and The E Street Band ("Say Goodbye to Hollywood") and latter-day recordings with the likes of the late Joey Ramone ("You Can't Put Your Arms Around a Memory").  Holly George-Warren supplies a new essay and Mark Wilder has remastered.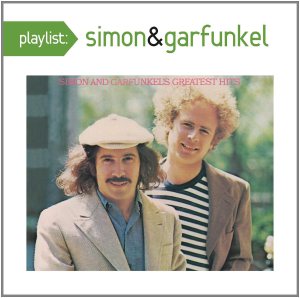 Playlist:  Simon and Garfunkel's Greatest Hits is a new packaging of the duo's seminal 1972 compilation, which introduced some exclusive live tracks.  The Playlist edition doesn't include any additional liner notes; it does, however, add discographical annotation for each track and reprints the original LP back cover artwork.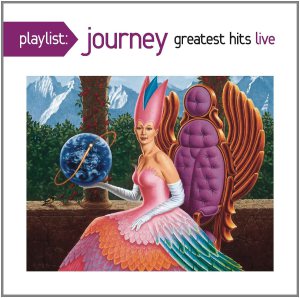 Playlist: Journey - Greatest Hits Live, similarly, repackages Journey's 1998 Greatest Hits Live under the Playlist banner.  The disc contains seventeen tracks spanning live recordings from 1981 and 1983 including such perennials as "Open Arms," "Faithfully" and, of course, "Don't Stop Believin'."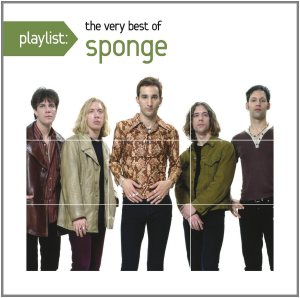 Playlist: The Very Best of Sponge is culled from the Michigan alt-rock band's two Sony albums, 1994's Rotting Piñata and 1996's Waxing Ecstatic, with seven tracks from each LP.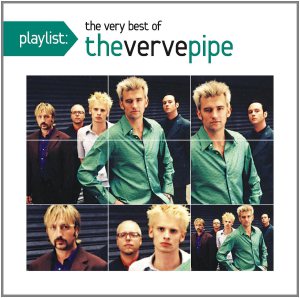 Playlist: The Very Best of the Verve Pipe draws on the three albums recorded by the Michigan band for RCA Records between 1996 and 2001 plus one track from the soundtrack to 1998's contemporary film adaptation of Great Expectations.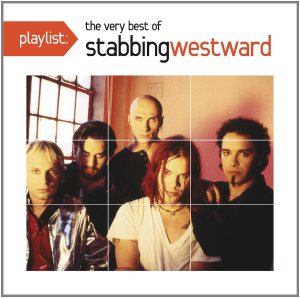 Playlist: The Very Best of Stabbing Westward takes its tracks from three Columbia long-players: 1994's Ungod, 1996's Wither Blister Burn & Peel and 1998's Darkest Days, plus one track ("Dawn") from the Japanese edition of Wither Blister.  This disc mirrors The Essential Stabbing Westward which was originally released in 2002, one year after the band broke up.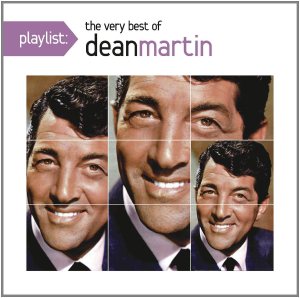 Hey, pally!  Legacy is the latest label to acquire rights to reissue the Reprise-era masters of the perennially-hip Dean Martin, and so Playlist: The Very Best of Dean Martin spotlights thirteen selections from the late, great entertainer's tenure at The House That Frank Built - plus one late-career track licensed from Warner Bros. Records (1984's "Drinking Champagne").  The Reprise material includes the chart-topping pop hit "Everybody Loves Somebody" from 1964 and Dino's No. 25 hit remake of "You're Nobody 'Til Somebody Loves You" from the same year, along with other charting singles including Lee Hazlewood's "Houston" (No. 21, 1965), "I Will" (No. 10, 1965) and "Little Ole Wine Drinker Me" (No. 38, 1967).  Vic Anesini has remastered all fourteen tracks, and James Ritz supplies a new essay about the King of Cool.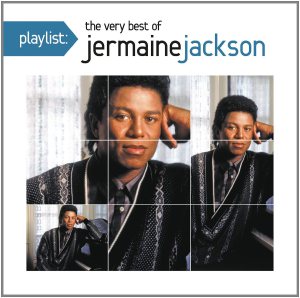 Three Motown tracks kick off Playlist: The Very Best of Jermaine Jackson, including the Top 10 Pop/No. 1 R&B smash "Let's Get Serious," produced, arranged and co-written by Stevie Wonder.  Playlist then takes in a selection of recordings drawn from Jackson's tenures at Arista and LaFace Records including the never-before-on-CD B-side "Whatcha Doin'," from 1986.  "Do What You Do," "Dynamite" and "Do You Remember Me?" are presented in their original single mixes, and Playlist also makes room for notable duets with Whitney Houston ("Take Good Care of My Heart"), Pia Zadora ("When the Rain Begins to Fall" from the film Voyage of the Rock Aliens' Curb Records soundtrack) and brother Michael ("Tell Me I'm Not Dreamin' (Too Good to Be True)."  Rashod Ollison pens new liner notes, and Dave Donnelly has remastered.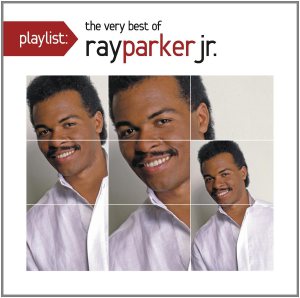 Jermaine's Arista labelmate gets the Playlist treatment on The Very Best of Ray Parker, Jr.  Its fourteen tracks are a tour through the singer-songwriter-multi-instrumentalist's sleek and steamy catalogue with and without Raydio, including smash hits "The Other Woman" (No. 4 Pop/No. 2 R&B, 1982), "You Can't Change That" (No. 9 Pop/No. 3 R&B, 1979), "Jack and Jill" (No. 8 Pop/No. 5 R&B, 1977), "A Woman Needs Love (Just Like You Do)" (No. 4 Pop/No. 1 R&B) and "Ghostbusters" (No. 1 Pop and R&B, 1984).  "Jack and Jill" and 1981's "That Old Song" and "It's Your Night" are presented in their original single versions.  The fourteen tracks, released between 1977 and 1987, have been remastered by Sean Brennan.  Brian Chin supplies new liner notes.
Playlist: The Very Best of Three 6 Mafia excerpts six albums from the Columbia, Relativity and Loud labels originally released between 1997 and 2005, and includes the Academy Award-winning Best Song "It's Hard Out Here for a Pimp."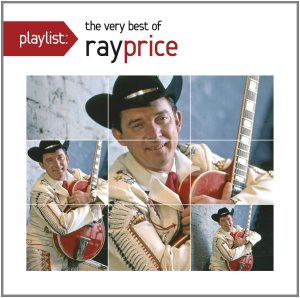 Playlist: The Very Best of Ray Price takes in the period between 1954 and 1980 in a chronological journey of the Columbia recordings of country great Ray Price, who died just last month on December 16 at the age of 87.  It includes one duet with Willie Nelson (1980's "Faded Love") and a number of C&W standards including "Release Me," "Heartaches by the Number" and Nelson's "Night Life" and "Funny How Time Slips Away."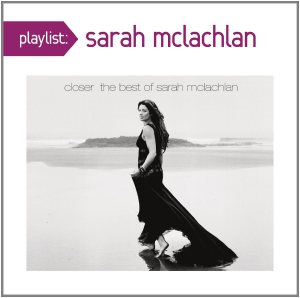 Playlist: Closer - The Best of Sarah McLachlan repackages the Canadian singer-songwriter's 2008 best-of, and features sixteen tracks including two recordings, "Don't Give Up on Us" and "U Want Me 2," first issued on that set.  The remaining songs have been drawn from six albums released between 1988 and 2003 on the Arista/Nettwerk labels, and naturally, hits such as "Adia," "Angel" and "I Will Remember You" are included.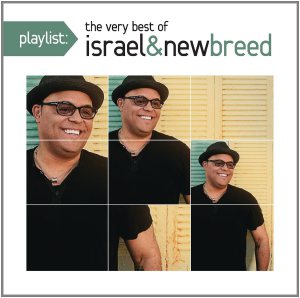 A Grammy Award-winning Christian music artist is the focus of Playlist: The Very Best of Israel and New Breed.  Israel Houghton took elements of jazz, rock and gospel on recordings such as the five albums represented here, all of which were released on the Columbia and Integrity labels between 2001 and 2012.  Fred Hammond, Kirk Franklin, Michael Gungor and Aaron Lindsay are among the collaborators featured on these thirteen cuts.
All thirteen Playlist titles are available from Legacy Recordings on January 21, and can be pre-ordered below!
Three 6 Mafia, Playlist: The Very Best of Three 6 Mafia (Columbia/Legacy 88883 74766-2, 2014) (Amazon U.S. / Amazon U.K.)
Tear Da Club Up '97
Side 2 Side
Late Nite Tip
2-Way Freak (feat. La Chat)
Ridin' Spinnas (feat. Lil Flip)
Sippin on Some Syrup (feat. UGK & Project Pat)
Poppin' My Collar
Who Run It
Stay Fly (Still Fly Remix feat. Slim Thug, Trick Daddy & Project Pat)
Weak Azz B***h (feat. La Chat)
Baby Mama (feat. La Chat)
I'm So Hi
Slob on My Knob - Tear Da Club Up Thugz
It's Hard Out Here for a Pimp (feat. Frayser Boy & Paula Campbell)
Tracks 1 and 3 from Chapter 2: World Domination (Relativity, 1997)
Tracks 2, 7, 9 and 14 from Most Known Unknown (Columbia, 2005)
Tracks 4 and 11 from Choices: The Album (Relativity/Loud, 2001)
Track 5 from Da Unbreakables (Columbia, 2003)
Tracks 6, 8, 10 and 12 from When the Smoke Clears: Sixty 6, Sixty 1 (Loud, 2000)
Track 13 from CrazyNDaLazDayz (Relativity, 1999)
Jermaine Jackson, Playlist: The Very Best of Jermaine Jackson (Arista/Legacy 88883 76929-2, 2014) (Amazon U.S. / Amazon U.K.)
Daddy's Home
Let's Get Serious
Let Me Tickle Your Fancy
Dynamite (7" Version)
Do What You Do (7" Version)
Tell Me I'm Not Dreaming (Too Good to Be True) (Duet with Michael Jackson)
When the Rain Begins to Fall (Duet with Pia Zadora)
Take Good Care of My Heart - Whitney Houston with Jermaine Jackson
(Closest Thing to) Perfect
I Think It's Love
Do You Remember Me (7" Version)
Whatcha Doin'
Don't Take It Personal
You Said, You Said
Track 1 from Jermaine (Motown, 1972)
Track 2 from Let's Get Serious (Motown, 1980)
Track 3 from Let Me Tickle Your Fancy (Motown, 1982)
Tracks 4-8 from Dynamite (Arista, 1984). Track 8 later released on Whitney Houston (Arista, 1985)
Tracks 9-11 from Precious Moments (Arista, 1986)
Track 12 from "Do You Remember Me" single (Arista, 1986)
Track 13 from Don't Take It Personal (Arista, 1989)
Track 14 from You Said (LaFace, 1991)
Ray Parker, Jr., Playlist: The Very Best of Ray Parker, Jr. (Arista/Legacy 88883 77347-2, 2014) (Amazon U.S. / Amazon U.K.)
The Other Woman
You Can't Change That *
Jack and Jill (Single Edit) *
A Woman Needs Love (Just Like You Do) *
I Still Can't Get Over Losing You
I Don't Think That Man Should Sleep Alone
Jamie
Two Places At the Same Time *
That Old Song (Single Edit) *
It's Your Night (Single Edit) *
For Those Who Like to Groove *
Let Me Go
Bad Boy
Ghostbusters
* with Raydio
Tracks 1 and 12 from The Other Woman (Arista, 1982)
Track 2 from Rock On (Arista, 1979)
Track 3 from Raydio (Arista, 1978)
Tracks 4 and 9-10 from A Woman Needs Love (Arista, 1981)
Track 5 from Woman Out of Control (Arista, 1983)
Track 6 from After Dark (Geffen, 1987)
Track 7 from Chartbusters (Arista, 1984)
Tracks 8 and 11 from Two Places At the Same Time (Arista, 1980)
Track 13 from non-LP single, 1982
Track 14 from Ghostbusters: Original Soundtrack Album (Arista, 1984)
Dean Martin, Playlist: The Very Best of Dean Martin (Legacy 88883 79474-2, 2014) (Amazon U.S. / Amazon U.K.)
Everybody Loves Somebody
Every Minute, Every Hour
The Door is Still Open to My Heart
You're Nobody Till Somebody Loves You
Send Me the Pillow You Dream On
In the Chapel in the Moonlight
I Can't Help Remembering You
Houston
Bumming Around
I Will
Little Ole Wine Drinker, Me
Ain't Gonna Try Anymore
Kiss the World Goodbye
Drinking Champagne
Track 1 from Everybody Loves Somebody (Reprise, 1964)
Tracks 2-4 from The Door is Still Open to My Heart (Reprise, 1964)
Tracks 5-6 from Dean Martin Hits Again (Reprise, 1965)
Track 7 from Welcome to My World (Reprise, 1967)
Tracks 8 and 10 from Houston (Reprise, 1965)
Track 9 from (Remember Me) I'm the One Who Loves You (Reprise, 1965)
Track 11 from Reprise single 0608, 1967
Track 12 from Dean "Tex" Martin: Country Style (Reprise, 1963)
Track 13 from Dino (Reprise, 1972)
Track 14 from The Nashville Sessions (Warner Bros., 1983)
Israel & New Breed, Playlist: The Very Best of Israel & New Breed (Integrity/Columbia/Legacy 88843 00510-2, 2014) (Amazon U.S. / Amazon U.K.)
Jesus the Same
No Turning Back (feat. Aaron Lindsey)
Medley: You Have Me/You Hold My World (feat. Michael Gungor)
Jesus At the Center
Everywhere That I Go - Israel Houghton
Saved by Grace - Israel Houghton
New Season
Surprises - Israel Houghton feat. Fred Hammond
Not Forgotten (Live)
Again I Say Rejoice
Moving Forward - Israel Houghton
Love God, Love People - Israel Houghton
Mercies - Israel Houghton with Kirk Franklin
Tracks 1-4 from Jesus At The Center: Live (Integrity/Columbia, 2012)
Tracks 5-6 and 11 from The Power of One (Integrity/Columbia, 2009)
Track 7 from New Season (Integrity, 2001)
Tracks 8 and 12-13 from Love God, Love People (Integrity/Columbia, 2010)
Tracks 9-10 from Alive in South Africa (Integrity, 2005)
Sponge, Playlist: The Very Best of Sponge (Columbia/Legacy 88843 01537-2, 2014) (Amazon U.S. / Amazon U.K.)
Plowed
Molly (Sixteen Candles)
Wax Ecstatic (To Sell Angelina)
I Am Anastasia
Rotting Piñata
Velveteen
Got to Be a Bore
Have You Seen Mary
Neenah Menasha
Pennywheels
My Purity
Rainin'
Drownin'
Silence is Their Drug
Tracks 1-2, 5, 9-10 and 12-13 from Rotting Piñata (Work, 1994)
Tracks 3-4, 6-8, 11 and 14 from Wax Ecstatic (Columbia, 1996)
Ray Price, Playlist: The Very Best of Ray Price (Columbia/Legacy 88843 01539-2, 2014) (Amazon U.S. / Amazon U.K.)
Release Me
Crazy Arms
City Lights
Invitation to the Blues
Heartaches by the Number
Heart Over Mind
Pride
Make the World Go Away
Night Life
Funny How Time Slips Away
It Should Be Easier Now
I Let My Mind Wander
For the Good Times
Faded Love - Willie Nelson with Ray Price
Track 1 from Columbia single 4-21214, 1954
Track 2 from Columbia single 4-21510, 1956
Tracks 3-4 and from Columbia single 4-41191, 1958
Track 5 from Columbia single 4-41374, 1959
Track 6 from Columbia single 4-41947, 1961
Tracks 7 and 9 from Night Life (Columbia, 1963)
Track 8 from Burning Memories (Columbia, 1964)
Track 10 from The Other Woman (Columbia, 1965)
Track 11 from Another Bridge to Burn (Columbia, 1966)
Track 12 from B-side to Columbia single 4-44042, 1967
Track 13 from For the Good Times (Columbia, 1970)
Track 14 from San Antonio Rose (Columbia, 1980)
The Verve Pipe, Playlist: The Very Best of The Verve Pipe (RCA/Legacy 88843 01547-2, 2014) (Amazon U.S. / Amazon U.K.)
Hero
The Freshman (Pop Mix)
Cup of Tea
Photograph
Television
Never Let You Down
Villains
Penny is Poison
She Loves Everybody
Colorful
Happiness Is
Kiss Me Idle
La La
Her Ornament
Tracks 1, 5, 9 and 12-13 from The Verve Pipe (RCA, 1998) 
Tracks 2-4 and 7-8 from Villains (RCA, 1996)
Tracks 6 and 10-11 from Underneath (RCA, 2001)
Track 14 from Great Expectations: The Album (Atlantic, 1997)
Ronnie Spector, Playlist: The Very Best of Ronnie Spector (Phil Spector Records/Legacy 88843 02071-2, 2014) (Amazon U.S. / Amazon U.K.)
He Did It *
So Young *
You Baby *
Baby, I Love You *
Do I Love You? *
Walkin' in the Rain *
(The Best Part of) Breaking Up *
Be My Baby *
I Can Hear Music *
Try Some, Buy Some
Say Goodbye to Hollywood (with The E Street Band)
Love on a Rooftop
You Can't Put Your Arms Around a Memory
All I Want
* with The Ronettes
Track 1 from Dimension single 1046, 1962
Tracks 2-8 appear on Presenting The Fabulous Ronettes Featuring Veronica (Philles, 1964)
Track 9 from Philles single 133, 1966
Track 10 from Apple single 1832, 1971
Track 11 from Epic single 8-50374, 1977
Track 12 from Columbia single 38-07300, 1987
Track 13 from She Talks to Rainbows (Bad Girl Sounds, 1999)
Track 14 from Last of the Rock Stars (Bad Girl Sounds, 2006)
Stabbing Westward, Playlist: The Very Best of Stabbing Westward (Columbia/Legacy 88843 02072-2, 2014) (Amazon U.S. / Amazon U.K.)
Lost
Control
Nothing
Lies
What Do I Have to Do?
Shame
I Don't Believe
Sleep
Crushing Me
Save Yourself
Sometimes It Hurts
Haunting Me
Dawn
Torn Apart
Tracks 1-4 from Ungod (Columbia, 1994)
Tracks 5-9 from Wither Blister Burn & Peel (Columbia, 1996)
Tracks 10-12 and 14 from Darkest Days (Columbia, 1998)
Track 13 from Japanese pressing of Wither Blister Burn & Peel (Columbia, 1996)
Simon & Garfunkel, Playlist: Simon & Garfunkel's Greatest Hits (originally released as Columbia KC 31350, 1972 - reissued Columbia/Legacy 88843 02644-2, 2014) (Amazon U.S. / Amazon U.K.)
Mrs. Robinson
For Emily, Whenever I May Find Her (Live)
The Boxer
The 59th Street Bridge Song (Feelin' Groovy) (Live)
The Sound of Silence (Single Version)
I Am a Rock
Scarborough Fair/Canticle
Homeward Bound (Live)
Bridge Over Troubled Water
America
Kathy's Song (Live)
El Condor Pasa (If I Could)
Bookends
Cecilia
Tracks 1, 10 and 13 from Bookends (Columbia, 1968)
Tracks 2, 4, 8 and 11 are exclusive to this compilation (Track 2 also released as Columbia single 4-45663-B, 1972)
Tracks 3, 9, 12 and 14 from Bridge Over Troubled Water (Columbia, 1970)
Tracks 5-6 from Sounds of Silence (Columbia, 1966)
Tracks 7 from Parsley, Sage, Rosemary & Thyme (Columbia, 1966)
Sarah McLachlan, Playlist - Closer: The Best of Sarah McLachlan (originally released as Nettwerk/Arista 88697 20363-2, 2008 - reissued Arista/Legacy 88843 02645-2, 2014) (Amazon U.S. / Amazon U.K.)
Vox
The Path of Thorns (Terms)
Into the Fire
Possession
Hold On
Good Enough
Building a Mystery
Sweet Surrender
Adia
Angel
I Will Remember You (Live)
Fallen
World on Fire
Stupid
Don't Give Up on Us
U Want Me 2
Track 1 from Touch (Nettwerk/Arista, 1988)
Tracks 2-3 from Solace (Nettwerk/Arista, 1991)
Tracks 4-6 from Fumbling Towards Ecstasy (Nettwerk/Arista, 1993)
Tracks 7-10 from Surfacing (Nettwerk/Arista, 1997)
Track 11 from Mirrorball (Nettwerk/Arista, 1999)
Tracks 12-14 from Afterglow (Nettwerk/Arista, 2003)
Tracks 15-16 are tracks recorded for this compilation
Journey, Playlist: Greatest Hits Live (originally released as Columbia CK 69139, 1998 - reissued Columbia/Legacy 88843 02646-2, 2014) (Amazon U.S. / Amazon U.K.)
Don't Stop Believin'
Separate Ways (Worlds Apart)
After the Fall
Lovin', Touchin', Squeezin'
Faithfully
Who's Crying Now
Anyway You Want It
Lights
Stay Awhile
Open Arms
Send Her My Love
Still They Ride
Stone in Love
Escape
Line of Fire
Wheel in the Sky
Fireworks and Crowd