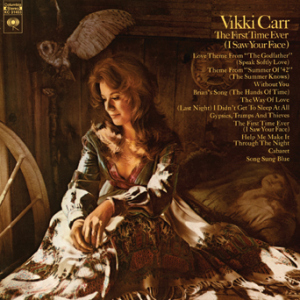 The details are out on Real Gone Music's June 3 release slate, and it's so eclectic and so packed with rarities that you might find yourself exclaiming of the Real Gone team, "It must be them!" Of course, "It Must Be Him" was Vikki Carr's signature hit, and Vikki is featured on not one, but two, releases from her Columbia Records tenure - including one with a full seventeen previously unissued recordings! If you like your female artists a bit more rocking, Real Gone has an expanded edition of Charity Ball, the 1971 sophomore album from Fanny, the first all-female rock band to find a major label home. And if it's R&B ladies you're after, you'll find some of the best on The Complete Atlantic Singles Plus of the legendary Sweet Inspirations featuring Cissy Houston. And that's not all. The disco trio Faith, Hope and Charity's 1975 RCA long-player, produced by "Hustle" man Van McCoy, makes its worldwide CD debut, as does Color Me Country from groundbreaking African-American country vocalist Linda Martell. Real Gone continues its series reissuing Grateful Dead's Dick's Picks. And if the Dead isn't enough to take you to a higher level of consciousness, you might want to check out the first-ever compilation of the New Age recordings of Robert Bearns and Ron Dexter's Golden Voyage.
After the jump, you'll find full details on this eclectic, expansive group of titles courtesy of Real Gone's press release - plus pre-order links for all titles!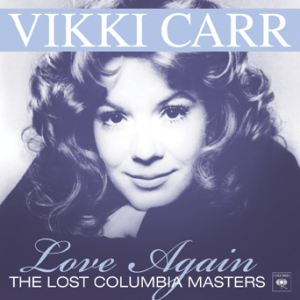 Los Angeles, California -- Real Gone Music's June release schedule is full of artists who broke through barriers to create and re-define genres of music.
She was born Florencia Bisenta de Casillas Martinez Cardona in El Paso, Texas, but the world would know her better as Vikki Carr, the four-time Grammy-winner whom no less an authority than Dean Martin once called ''The best girl singer in the business'' and Ethel Merman singled out as being ''more impressed with her performance than by any young singer.'' Sentimental, vivacious and stunningly dramatic, the voice of Vikki Carr is also one of American pop music's most versatile, too. During her long, glittering career, she has tackled jazz, pop, blues and country with equal aplomb; she's a powerhouse stylist in the storied vein of Judy Garland, Barbra Streisand and Dame Shirley Bassey, but every bit as original -- and as classic. In addition to her extraordinary American pop music career of the 1960s and early '70s, punctuated by such signature hits as ''It Must Be Him,'' ''The Lesson,'' ''With Pen in Hand'' and ''Eternity,'' Carr has gone on to become one of the most popular and successful Spanish-language singers in the world, a pioneer predating Linda Ronstadt and an acolyte of Eydie Gorme's and Connie Francis' beloved international music tradition. A humanitarian of the first order, Carr has also lent her talent and time towards a multitude of charities including The United Way and The American Lung Association, as well as establishing the ''Vikki Carr Scholarship'' which has awarded more than a quarter of a million dollars towards college scholarships for Latino students in California and Texas since 1971. We at Real Gone Music are thrilled to add Vikki to our reissue artist roster with two releases that zero in on her early to mid-'70s stint recording for the Columbia label. The first, Love Again - The Lost Columbia Masters, offers no less than 17 unreleased sides including a complete unissued 1975 album plus scintillating versions of such country-tinged pop tunes as ''The Sun Ain't Gonna Shine Anymore'' and ''The End of the World'' as well as such Spanish-language tunes as ''Chicano'' and ''Che Sara.'' The other, The First Time Ever (I Saw Your Face) (Expanded Edition) appends a full 11 bonus tracks (7 singles, two unreleased sides and two Christmas favorites) to Vikki's classic 1972 album, which was produced by Snuff Garrett and arranged by Al Capps, and makes its worldwide CD debut here. Both albums feature notes by David St. Mark drawn from an extensive interview with the artist herself as well as her colleagues. Mastered at Sony's own Battery Studios in NYC and featuring copious rare photos, [this is] one of this year's big pop vocal finds.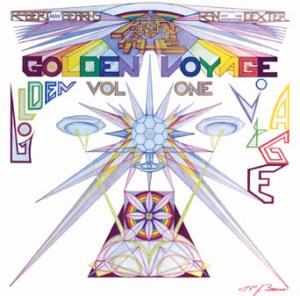 Before New Age existed as a genre, Robert Bearns and Ron Dexter began creating their Golden Voyage series of albums in the 1970s to help listeners cross over ''the rainbow bridge'' and awaken ''an all new fourth dimensional horizon.'' The fathers of the New Age, Bearns and Dexter blended New Age spirituality, space music themes, primitive synthesizers, ''beautiful music'' melodies, environmental sounds, wind chimes, and traditional instruments into what they called a ''galactic exploration through celestial harmonics.'' Books and magazines on energy medicine, guided imagery, stress reduction, and music therapy promoted the therapeutic and meditative value of the Golden Voyage albums. The combination of Bearns' otherworldly poetry, cosmic philosophies, and psychedelic album art and Dexter's floating, trance-inducing melodies was said to stimulate the listener to ''a higher creative potential'' and induce a state of total awareness -- or total relaxation. The six volumes in the Golden Voyage series, originally released between 1977 and 1987, have been out of print for over 25 years. Equally prized among meditators and collectors of private-label New Age recordings, the Golden Voyage albums are among the most sought-after of all the pioneering New Age releases. Now, Real Gone Music is pleased to present The Best of the Golden Voyage, the first-ever anthology of The Golden Voyage, offering a full-length, 79-minute collection of the best instrumental recordings from Bearns and Dexter's pioneering series. The liner notes by Greg Adams contain an exclusive interview with Bearns and Dexter's bass player, Ron Sukenick, who tells the untold story of this eccentric and visionary duo who helped shape California's New Age subculture in the 1970s and helped set the course of New Age music.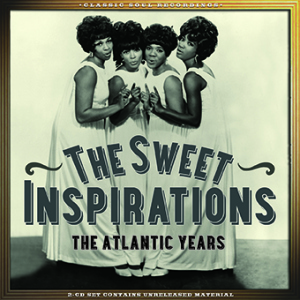 Initially created from the ranks of a group of '60s female background session singers that at one time included Dionne Warwick, her sister Dee Dee, adopted sister Judy Clay and ''Just One Look'' singer Doris Troy, The Sweet Inspirations became an official Atlantic recording artist after being the label's go-to studio backup vocal group for many of the label's primary artists including Aretha Franklin (with whom they toured in 1967 and 1968), Wilson Pickett, Solomon Burke, The Drifters and Esther Phillips among others. Consisting of Emily ''Cissy'' Houston (who took Dee Dee Warwick's place when she launched her own solo career in 1965), Sylvia Shemwell (sister of Judy Clay), and gospel singers Estelle Brown and Myrna Smith (who knew Dionne and Dee Dee during their teen years at New Hope Baptist Church), The Sweet Inspirations enjoyed their first hit single in 1967 with their interpretation of The Staples Singers' ''Why (Am I Treated So Bad).'' The song was written for them by Dan Penn and Spooner Oldham, who played on a number of the group's Memphis sessions. In 1969, the group was hired by Elvis Presley as his vocal backup group and spent a number of years on the road with him. Now, Real Gone Music/SoulMusic Records is proud to present The Complete Atlantic Singles Plus, the largest collection of the work of The Sweet Inspirations ever compiled, drawn from their tenure with Atlantic Records from 1967 to 1971. Included in the 37 tracks are the A and B sides of the group's 18 singles, one cut unearthed from the Atlantic vaults in 2004 and previously only available on an out-of-print US compilation, and three previously unreleased sides (including a six-minute-plus medley of ''Little Green Apples,'' Aretha Franklin's ''Think'' and The Beatles' ''Something''). The 2-CD set includes photos and notes by SoulMusic Records' David Nathan, with remastering by Mike Milchner of SonicVision. With all the recent (and long overdue) attention paid backup singers via 20 Feet from Stardom, this release - which features quite possibly the greatest backup vocal group of them all - is timely indeed.
Real Gone's other collaboration with SoulMusic Records in June features Faith Hope & Charity's Faith Hope & Charity (Expanded Edition), the debut album from the disco trio produced by renowned producer, songwriter and artist Van McCoy. Hailing from Tampa, Florida, the original group (then known as The Lovelles) was formed in 1966 and consisted of Albert Bailey, Brenda Hilliard and Zulema Cusseaux. After touring with Sam & Dave, the trio signed with Maxwell Records, where they scored their first hit single in 1970 with ''So Much Love,'' which was produced by McCoy, who had been instrumental in securing their first record deal. After switching to Sussex Records, Cusseaux left for a solo career, and in 1975, Hilliard (''Faith'') and Bailey (''Hope'') were joined by Dianne Destry (''Charity'') just prior to signing a new contract with RCA, where they reunited with Van McCoy as their producer. The self-titled album Faith Hope & Charity became the trio's best seller (reaching #24 R&B and #100 Pop on Billboard's charts), spurred on by the success of the No. 1 R&B chart-topping single ''To Each His Own'' (#2 Disco Singles, #50 Pop, #4 Dance Music/Club Play Singles), with ''Mellow Me'' also reaching #9 on the Disco Singles chart. In the U.K., the trio's version of Doris Troy's classic ''Just One Look'' also reached the Top 40. This Real Gone Music/SoulMusic Records reissue is an expanded edition featuring three single edits as bonus tracks and liner notes by SoulMusic Records' David Nathan. Remastered at Sony's own Battery Studios in NYC - a disco essential.
With the release of their debut self-titled album (also available from Real Gone Music), Fanny made history as the first all-female rock band ever signed to a major label, but it was on their second album when the girls really settled into a groove; in the words of drummer Alice De Buhr, who supplies the notes for our Expanded Edition release, ''We'd found our feet and were settling into the sound that would be Fanny.'' Indeed, buoyed by such tracks as ''Cat Fever,'' ''Thinking of You'' and ''Place in the Country'' (which appears here in its original album version for the first time on CD), Charity Ball was a quantum leap forward for the group, and displays a much more surehanded lyrical and musical approach than its predecessor. Still, this Real Gone reissue of Charity Ball (Expanded Edition) marks the first time the albumhas been available (outside of a limited edition box set) since its original 1971 release, and we've gotten it all dressed up for the ball, with the original album art featuring the cover photo by Candice Bergen, extra photos supplied by the band and three bonus tracks including single and live versions of the title track and a smoking hot live version of ''Place in the Country.'' Remastered by Mike Milchner at SonicVision -- alternately tough and tender, and ALWAYS tuneful.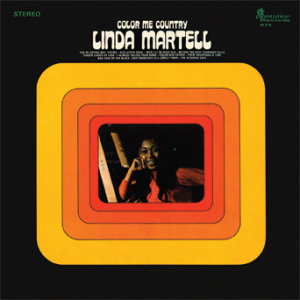 She was the first African-American woman to hit the country charts (in 1969, with ''Color Him Father''), and the first to appear at the Grand Ole Opry (in August 1969). But, for such a groundbreaking musical pioneer, Linda Martell remains something of a forgotten figure in American music. That's because, despite a trio of hits, TV appearances on Hee Haw and The Bill Anderson Show, and a full dozen appearances at the Opry, she cut her career short in 1974 and returned home to South Carolina to care for her young children. Through the years, though, word of her of talent and achievements in the country music field has spread, not just on these shores but even overseas, as she was the subject of a recent Christmas movie on the Lifetime channel and of a 2014 documentary made for Swedish TV. The time is ripe, then, to reissue for the first time ever Color Me Country, her 1969 album cut for Plantation Records (one wonders if the irony of entitling an album by a black country singer Color Me Country on a label called Plantation was intentional or not) and the only album she ever made, featuring the hits ''Color Him Father,'' ''Before the Next Teardrop Falls'' and ''Bad Case of the Blues.'' Our Real Gone reissue of this landmark album includes notes by Bill Dahl and remastering by Mike Milchner of SonicVision. Rediscover one of country music's most fascinating figures.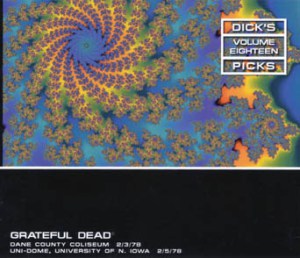 Grateful Dead fans are by a nature an enthusiastic lot, but their reactions to the original release back in 2000 of Dick's Picks Vol. 18 -- Dane County Coliseum, Madison, WI 2/3/78 Uni-Dome, University of N. Iowa, Cedar Falls, IA 2/5/78, the first to feature music from a 1978 show, were ecstatic even by their standards, with some long-time Deadheads labeling it the best concert in their collection (and that designation included both ''official'' and ''unofficial'' recordings)! Sparking the critical hosannas was the truly revelatory ''Scarlet Begonias''/''Fire on the Mountain'' pairing from the Cedar Falls show (this 3-CD set actually contains excerpts from three shows: the 2/3/78 Madison show, an uncredited 2/4/78 Milwaukee show and the 2/5/78 Cedar Falls date), but ''The Other One'' from Cedar Rapids is easily one of the most intense versions extant, and the ''Estimated Prophet''/''Eyes of the World''/''Playing in the Band''/''The Wheel''/''Playing in the Band'' medley from Madison presents the band at their seamless, exploratory best. Out of print for years and a good place to start for the newly initiated!
And a reminder: Real Gone's worldwide CD premiere of The 5th Dimension's 1975 ABC Records album Earthbound, produced and arranged by Jimmy Webb, will now arrive on June 3 with this group of titles!
June 3, 2014 Releases from Real Gone Music
Vikki Carr,  Love Again - The Lost Columbia Masters(Amazon U.S. / Amazon U.K.)
Vikki Carr, The First Time Ever (I Saw Your Face) (Expanded Edition)  (Amazon U.S. / Amazon U.K.)
Robert Bearns & Ron Dexter, The Best of the Golden Voyage (Amazon U.S. / Amazon U.K.)
The Sweet Inspirations, The Complete Atlantic Singles Plus (Amazon U.S. / Amazon U.K.)
Faith Hope & Charity, Faith Hope & Charity (Expanded Edition) (Amazon U.S. / Amazon U.K.)
Fanny, Charity Ball (Expanded Edition) (Amazon U.S. / Amazon U.K.)
Linda Martell, Color Me Country (Amazon U.S. / Amazon U.K.)
Grateful Dead, Dick's Picks Vol. 18 - Dane County Coliseum, Madison, WI 2/3/78 Uni-Dome, University of N. Iowa, Cedar Falls, IA 2/5/78 (Amazon U.S. / Amazon U.K.)