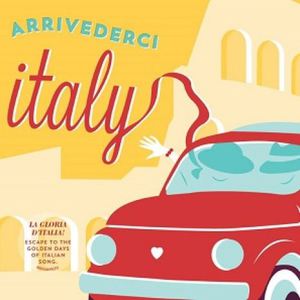 IN MEMORIAM: JERRY VALE (1930-2014) : While readying the following article for publication, we learned of the passing of Jerry Vale on May 18, 2014 at the age of 83.  Jerry was one of the last great gentlemen of song, and a mainstay of the Columbia Records roster for many years.  He notched 18 singles on the Hot 10o between 1953 and 1967, and 27 on the Adult Contemporary chart through 1971, including the AC chart-topper "Have You Looked Into Your Heart" in 1964.  Though best-known for his Italian-themed songs like "Innamorata" and "Al di là," Vale weathered the changing trends in popular music and embraced contemporary material on LPs including This Guy's in Love with You, Where's the Playground Susie, Let It Be and We've Only Just Begun.  He was also a frequent visitor to Yankee Stadium as performer of the national anthem.  Martin Scorsese featured Vale in his films Casino and Goodfellas, and his presence added verisimilitude to those acclaimed pictures.  Jerry Vale will be remembered for his smooth croon, his effortless charm and his elegance of an era gone by.  Ciao, Genaro.  Riposi in pace.
Coffee giant Starbucks is saying Arrivederci, Italy with a new compilation disc that aims to "capture the abundant flavor and expressive bravado of Italia and some of its greatest performers."   The repertoire, however, goes beyond the music one might hear at the local Italian restaurant with soundtrack cuts and Italian-language pop classics alongside more familiar fare by American bel canto practitioners like Dean Martin and Jerry Vale.
Alongside music, one of Italy's greatest contributions to international popular culture is film, and Arrivederci Italy includes themes from Ennio Morricone and Nino Rota.  Morricone, the versatile 85-year old composer of more than 500 film and television scores in every genre imaginable, is perhaps best known stateside for his "spaghetti western" scores for Sergio Leone.  "Carillon (Watch Chimes - The Musical Pocket Watch)" has been included from the second film in Leone's Man with No Name trilogy, 1965's For a Few Dollars More.  The late Nino Rota, a favorite composer of Franco Zeffirelli, Francis Ford Coppola and Federico Fellini, is represented with cues from two of the legendary Fellini's films.  "Amarcord" is the title theme from Fellini's 1973 picture of the same name, and "La Bella Malinconica" ("The Beautiful Melancholy") is derived from Rota's score to 1960's groundbreaking La Dolce Vita.  Sophia Loren, Italy's most celebrated actress and sex symbol,  found time in between her film work to embark on a recording career.  Her 1957 chart-topper "Che m'è 'mparato a fa'," less familiar to American listeners than her amusing duets with Peter Sellers, has been included here.
On the pop front, the compilation includes a neat bit of cross-cultural exchange with Italian singer Carla Boni's 1956 rendition of "Mambo Italiano," an Italian pastiche composed by American Bob Merrill (lyricist of Broadway's Carnival and Funny Girl).  Teenage starlet Rita Pavone, subject of a recent reissue from Real Gone Music, topped the Italian charts for nine weeks in 1963 with "Cuore," an Italian adaptation of Brill Building stalwarts Barry Mann and Cynthia Weil's "Heart."  Francesco Migliacci and Domenico Modugno's "Volare" remains one of the most famous Italian popular songs.  The Italian entry to the 1958 Eurovision song contest, "Volare" hit big around the world, with Modugno's own recording becoming a U.S. No. 1 in mid-1958 and winning the first ever Grammys for Record of the Year and Song of the Year.  Subsequent versions arrived from Bobby Rydell, Dean Martin, Al Martino, Sergio Franchi and others, but Arrivederci selects a more recent, lesser-known version from English tenor and crossover star Russell Watson.
After the jump, we have plenty more on this new release, including the complete track listing!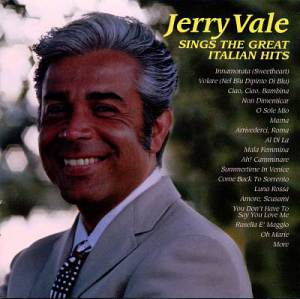 Genaro Louis Vitaliano was born in the Bronx, and found great success once he changed his name to Jerry Vale.  Vale's 1962 "Mala Femmina" comes from his long tenure at Columbia Records.  Sergio Franchi, though born in Italy, became an American citizen later in life.  One of RCA Victor's most popular recording artists, a favorite of Ed Sullivan and the star of Broadway's Do I Hear a Waltz?, Franchi is represented here with the nominal title track "Arrivederci Roma," first introduced by another great tenor of Italian heritage, the Philadelphia-born Mario Lanza.  Along with his pal and Rat Pack brother Frank Sinatra, Dean Martin has long been one of the most famous faces of Italian-American song.  No Italy-centric compilation would be complete without a performance from Dino; his 1962 "Senza Fine," with a Neal Hefti arrangement, has been selected for inclusion here.
The remaining tracks are from a cross-section of artists from both America (Connie Francis, Pink Martini) and Italy ("Senza Fine" composer Gino Paoli, Paolo Conte) via recordings spanning decades.  Miss Egypt of 1954 Dalida, born there to Italian parents, does the honors with the oldest and most famous song on Arrivederci Italy: the 19th century staple "O Sole Mio."  Her recording hails from 1960.
Arrivederci Italy is available now at your local Starbucks outpost or at the link below!
Various Artists, Arrivederci Italy (Starbucks Entertainment 88843049922, 2014)
Ennio Morricone - Watch Chimes (1965)
Nino Rota - Amarcord (1974)
Pink Martini - Una notte a Napoli (2004)
Dean Martin - Senza fine (1962)
Russell Watson - Volare (Nel blu dipinto di blu) (2001)
Connie Francis - Al di là (1962)
Carla Boni - Mambo Italiano (1957)
Sergio Franchi - Arrivederci Roma (1962)
Dalida - 'O sole mio (1960)
Rita Pavone - Cuore (1963)
Sophia Loren - Che m'è 'mparato a fa' (1956)
Jerry Vale - Mala femmina (1962)
Gino Paoli - Il cielo in una stanza (1960)
Paolo Conte - Nord (1982)
Nino Rota - La bella malinconia (1960)