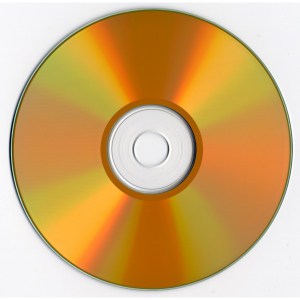 Happy New Year, and welcome to The Second Disc's Seventh Annual Gold Bonus Disc Awards!
As with every year's awards, our goals are simple: to recognize as many of the year's most essential reissues and catalogue titles as possible, and to celebrate as many of those labels, producers and artists who make these releases happen in today's unpredictable retail landscape.  The labels you'll read about below have, by and large, bucked the trends to prove that there's still a demand for physical catalogue music that you can purchase in brick-and-mortar stores.  And from our vantage point, there remains great strength and health in our corner of the music industry.  By my estimate, The Second Disc covered roughly 500 releases in 2016 - and we have no reason to believe that number will decrease in the year ahead.  We dedicate The Gold Bonus Disc Awards to the behind-the-scenes creators and, of course, the artists of the music and releases we cover, to the dedicated retailers who continue to support catalogue titles, and most importantly, to you, our readers.  After all, your interest is ultimately what keeps great music of the past - this site's raison d'etre - alive and well.
Without further ado, the winners are...
Herb Alpert, catalogue reissues (Herb Alpert Presents)
Herb Alpert made 2016 a year to remember with the release on his own label of 25 original albums from his Tijuana Brass and solo catalogues on CD.  No, this still isn't everything (where's Just You and Me and the original Herb Alpert/Hugh Masekela, to name two?), and the packages weren't as lavish or copiously annotated as the last round of reissues from Shout! Factory.  But these superbly remastered discs, including many long out-of-print classics such as You Smile - The Song Begins, Summertime and Coney Island, proved a perfect complement to the fresh, new music by this still-inspiring creative artist.  Read more here!
Deniece Williams, Black Butterfly: The Essential Niecy (Big Break Records/Cherry Red)
Whether reissuing original albums with rare bonus tracks or creating definitive new anthologies for artists such as Deniece Williams, Big Break Records remains at the vanguard of catalogue R&B and soul.  Black Butterfly: The Essential Niecy is a gorgeously compiled, sequenced, designed and annotated collection from a remarkable artist that puts her work in full context for a new generation.  Read our full review here!
The 5th Dimension, The Complete Soul City/Bell Singles 1966-1975 (Real Gone Music)
Real Gone Music went up, up and away with a number of ambitious and comprehensive releases this year, but perhaps none more so than this 3-CD tribute to Marilyn McCoo, Billy Davis, Jr., Florence LaRue, Lamonte McLemore and Ron Towson, a.k.a. The 5th Dimension.  This long-overdue tribute to the group's timeless champagne-soul stylings brought many welcome rays of sunshine to the dreary days of late 2016.  It's a perfect way to beat the blues - wedding bell, or otherwise!  Read more here.
David Bowie, Who Can I Be Now? (Parlophone/Rhino)
It's been nearly a year, but the world is still reeling from the shock of David Bowie's death.  The artist had been creatively revitalized with the release of 2013's The Next Day and 2016's Blackstar, not to mention his original musical Lazarus, which also featured new music.  Before his death, however, the sonic auteur had given the green light to a series of deluxe, chronological box sets collecting his albums from 1969 on.  Though there has been some question as to missing material which may or not be addressed in a separate volume down the road, Who Can I Be Now? (the second of the box sets, featuring 13 discs including The Gouster, an early version of Young Americans) is nonetheless a beautiful and towering tribute to an amazing period in a career filled with many highs.  Read our review here!
Elvis Presley, The Album Collection (RCA/Legacy)
With 60 discs - 57 albums, and three bonus albums of rarities - The Album Collection became the first box to address The King's entire career in album format.  For that alone, it would have been a significant release in this year or any other.  But Legacy went the extra mile.  The artwork for each album in the set included original album elements like gatefolds, die-cut sleeves, inserts and even stickers, while the artwork for each CD label replicated the label of the first side of each LP.  The set also included a 300-page hardcover book with notes, discographical information and recording session information.  Were there still qualms, as often happens with these kinds of catch-all projects?  Absolutely.  Presley's album discography - littered with compilation albums that often contained little unique material, not to mention dozens, if not hundreds, of posthumous LPs and CDs with alternate takes, remixes, overdubs, and such - could never be wholly addressed in one single box set.  But The Album Collection more than commendably presented the core discography in monumental fashion worthy of The King.  Read our review here!
Frank Sinatra, World on a String (Capitol/UMe)
Another year has passed, and The Chairman of the Board still hasn't received the definitive catalogue series for which many fans have long hoped.  Yet it's hard to argue with the quality of projects like World on a String, the superlative 4-CD/1-DVD box set from UMe and Frank Sinatra Enterprises which follows The Voice from 1953 to 1982, and features him on live stages from Monaco, Australia, Egypt, Dominican Republic, Japan, Israel, Greece, and Italy.  Venues range from small clubs to giant stadiums, showcasing the late legend's singular ability to connect on an intimate and emotionally honest level regardless of the size of his audience.  It's still Frank's world...we just live in it.  You'll find our full review here!
NRBQ, High Noon: A 50-Year Retrospective (Omnivore Recordings)
Omnivore paid ample tribute to a quirky cult band with this enjoyable 5-CD musical party.  Featuring rare and lost material as well as tracks from NRBQ's tenures at labels including (but not limited to) Columbia, Kama Sutra, Mercury, and Rounder, High Noon provided an ideal introduction to the unpredictable, impeccable musicians of NRBQ while also serving as a rarities-packed gift for longtime fans.  A 30+-page booklet put the group's blend of jazz, blues, pop, rock, and folk-styled Americana into perspective.  One disc of this set is subtitled Do You Feel It?  Of course, the answer is yes!  Read more here.
Crowded House, deluxe hardcover catalogue reissues (Universal U.K.)
Our own Mike Duquette says it all in his forthcoming, passionate review of these classy, generously-expanded deluxe editions from the "Don't Dream It's Over" hitmakers: "Here is a group that, for three decades, has offered consistently beautiful, charming, idiosyncratic, smart pop music.  Without ever explicitly spelling it out, [Neil] Finn's music and lyrics speak to our wishes and aspirations - the audio equivalent of the first warm day of the year, the hug from a partner, that sort of thing.  Could a catalogue project ever capture all of those things about the band?  That it does is an astounding achievement."  Stop back tomorrow to read Mike's review in full, and in the meantime, if you haven't read his in-depth interview with Neil Finn - well, what are you waiting for?  Click here!
Van Morrison, It's Too Late to Stop Now: Volumes II, III, IV & DVD (Legacy)
Van Morrison proclaimed "It's Too Late to Stop Now" as the title of the 1974 double album with his Caledonia Soul Orchestra, capturing concert recordings from his May to July 1973 tour at Los Angeles' famed Troubadour, the Santa Monica Civic Center, and London's Rainbow Theatre.  Legacy remastered and reissued the original double album while also offering a companion volume boasting 45 more soulful tracks on CD and a further nine on DVD - and every track offers a fierce, soulful Morrison at his absolute zenith, backed by a sizzling ensemble, making for truly essential listening.  Read more here!
Jurassic Park: The John Williams Collection (La-La Land)
La-La Land celebrated a pair of classic scores by the one and only John Williams in this deluxe 4-CD set bringing together his work for Steven Spielberg's original Jurassic Park as well as its Spielberg-directed sequel The Lost World.  With nearly 60 pages of in-depth liner notes and mumerous full-color photographs, La-La Land's Jurassic Park: The John Williams Collection is an amazingly thorough set filled with fun, exciting and memorable movie music from the greatest living motion picture composer today.
Kris Kristofferson, The Complete Monument and Columbia Album Collection (Legacy)
Legacy saluted the "new country" songwriter behind such timeless classics as "Sunday Morning Coming Down" and "For the Good Times" with this massive set of 16 discs. Featuring 11 studio albums (including one with his then-wife Rita Coolidge), three concerts (two previously unreleased) and two more bonus discs of demos and one-off "extras," this set captured the prime work of the literate, frank and passionate singer-songwriter.  The accompanying 44-page booklet boasts essays by Monument Records' Fred Foster, producer Don Was, and journalist Mikal Gilmore, adding to an exhaustive examination of one of the most distinctive voices of 20th century songwriting.  Read more here.
Margaret Whiting, Dream: The Lost Recordings (Sepia)
Thanks to the Margaret Whiting estate and Sepia Recordings, fans of classic popular song were rewarded with two discs, or 57 tracks, worth of timeless singing from the late, legendary "girl singer."  Drawn from radio transcriptions, every one of these performances was previously unreleased, and none of the selections had been otherwise recorded by Whiting.  With familiar standards and rare almost-made-its from some of the greatest composer and lyricists of their era, this set opened a window onto the venerable tradition of the Great American Songbook and onto the artistry of Margaret Whiting.  Read our full review here.
The Mamas and the Papas, The Complete Singles: 50th Anniversary Collection (Real Gone Music)
2016 was a great year for fans of The Mamas and the Papas.  In addition to TJL Productions' four-disc box set Ultimate Anthology (ineligible for recognition here, as I had the privilege of working on the collection), Real Gone Music delivered in stellar sound the first-ever collection of the group's complete singles in their original and often unique mixes.  The cherry on top of the sundae was the inclusion of solo singles.  If you can believe your eyes and ears, this was a beautiful set all-around and a significant addition to the small but richly rewarding Mamas and the Papas discography.  Read our review here.
Harry Nilsson, The Point! Original Cast Recording (Varese Vintage)
Varese Vintage's release of the Original London Cast Recording of Harry Nilsson's musical The Point!, starring Micky Dolenz and Davy Jones, was one of the year's most surprising - and charming - reissues.  Featuring songs not on Nilsson's original RCA album of The Point!, and with strong performances from both Monkees and the ensemble, this release offers a wonderfully theatrical alternative take on the familiar Nilsson songs including "Me and My Arrow" and "Poly High."  It belongs on the shelf next to Legacy's definitive Nilsson box set and Varese's own reissue of Flash Harry.  Read more here.
The Turtles, The Complete Original Album Collection (Manifesto)
With a gleeful sense of abandon, The Turtles epitomized sixties pop while merrily sending it up in gently subversive fashion.  The 6-CD Complete Original Album Collection from Manifesto Records collected the original band's recordings between 1965 and 1970 as first released on White Whale Records.  Though The Turtles have long been recognized as top-flight purveyors of classic 45s like "Happy Together," "She'd Rather Be with Me," "Elenore," and "You Baby," a journey through their compact six-album catalogue as presented in The Complete Original Album Collection unearthed numerous riches beyond the big hits.  Gee, we thought it was swell, et cetera!  Read our review here!
The Alan Parsons Project, Tales of Mystery and Imagination: Super Deluxe Edition (Universal U.K.)
Before hits like "Eye in the Sky" and "Time," The Alan Parsons Project debuted with this macabre concept album based on the words and stories of Edgar Allan Poe and running the gamut from orchestral rock to Beatle-esque pop.  The first, and some would say, finest collaboration between Alan Parsons and Eric Woolfson has been revived and reimagined in a deluxe. LP-sized box set.  The first two CDs present the original 1976 mix and 1987 album remix, plus copious, previously unreleased bonus material.  The third disc has yet more material tracing the work in progress.  The Blu-ray Audio disc then has a 5.1 surround mix produced and engineered by Parsons in 2016 as well as a 96/24 presentation of the 1976 stereo mix.  The original album is also presented on two half-speed mastered LPs.  A 60-page hardcover coffee table book has liner notes detailing the history of Tales of Mystery and Imagination as well as a Poe chronology, in-depth interviews including with Parsons and Eric's widow Hazel Woolfson, memorabilia, and more.  A replica press kit rounds out the box.  This exhaustive set will have you saying anything but "Nevermore!"
Chicago, Quadio (Rhino)
Fresh off their long-overdue Rock and Roll Hall of Fame induction, Chicago was celebrated by Rhino Records in this immense box set collecting every one of the band's quadraphonic 4.0 surround albums on Blu-ray Audio.  Quadio included every one of Chicago's studio albums from Chicago Transit Authority through Chicago X, plus IX: Chicago's Greatest Hits, in remastered high-resolution 192/24 DTS-HD Master Audio in both their original quadraphonic and stereo mixes.  Hearing these classics with the added dimension of 4.0 surround proved akin to hearing them for the very first time.  You'll find our review here!
Syreeta, The Rita Wright Years - Rare Motown 1967-1970 (Ace)
With releases such as the various-artists compilation One Track Mind: More Motown Guys and this release of early, largely previously unreleased material from Syreeta, Ace Records proved an ideal home for the music of Classic Motown.  Many of the greatest names in Motor City music history are represented on this set, including Ashford and Simpson, Smokey Robinson, Stevie Wonder, Chris Clark, Hal Davis, Deke Richards, Pam Sawyer, and Frank Wilson, and the chance to hear Syreeta's versions of such immortal songs as "Love Child," "I Want to Go Back There Again," and "I Can't Give Back the Love I Feel for You" shouldn't be missed by any fan or collector of vintage soul.  Read our review here!
Jethro Tull, Stand Up: The Elevated Edition (Parlophone/Rhino)
Would that every band was as lucky as Jethro Tull!  The English prog-rockers have been the recipients of a series of hardcover book-style box sets, of which Stand Up: The Elevated Edition is the latest.  In the tradition of the previous sets, this 2-CD/1-DVD edition takes the original 1969 album and presents it from every angle: in a new Steven Wilson stereo remix with bonus tracks (original single versions, BBC session performances, previously unreleased tracks) and a live concert on CD.  The DVD then boasts an embarrassment of riches with multiple mixes (5.1 surround DTS, the new stereo mix in 96/24, the original album mix and singles in a flat transfer) and film footage.  It's all housed in a 112-page (!) book that's worth the price of admission alone.  Again, who wouldn't want their favorite band's albums to receive this kind of elaborate treatment?  These reasonably-priced and extras-loaded boxes set a high bar.  Read more here.
Big Star, Complete Third (Omnivore Recordings)
Big Star's Third has long been an enigma even within the context of the cult band's compact discography.  Omnivore Recordings' Complete Third comprehensively traces the evolution of the album's recording sessions in exhaustive fashion over three discs and 69 tracks, with 28 previously unreleased performances.  Much like the massive box set deconstruction of The Beach Boys' SMiLE, Complete Third attempts to answer the unanswerable, and succeeds mightily.  It follows the album from Demos to Sessions to Roughs (Disc 1) to Roughs to Mixes (Disc 2) to Final Masters (Disc 3), with the latter disc sequenced in the order of the original test pressing plus additional tracks.  The Big Star catalogue just got a lot bigger and even more fascinating.  Read our review here!
Unsung Sherman Brothers: Song Scores from Three That Got Away (Kritzerland)
Unsung Sherman Brothers, from the film score and musical theatre specialists at Kritzerland, was perhaps the year's purely most delightful release.  This delectable and tuneful collection premiered rare and fully fleshed-out demo recordings of three unproduced scores by Academy Award winners and Disney Legends Richard M. Sherman and Robert B. Sherman for film musical adaptations of The 13 Clocks and Roman Holiday plus an original fairy tale amalgam, Sir Puss-in-Boots.  All three projects were mooted in one remarkable year - 1969 - of The Shermans' most magical and prolific decade.  The brothers' colorful scores are performed by talents including Karl Malden, Robert Yacko, Lisa Livesay, and Sammy Davis, Jr., the latter whom swings the songs in his truly inimitable style.  These are the kinds of songs that lodge themselves in your brain and happily refuse to leave, so all who listen will likely now count "Day by Beautiful Day," "How Free Would I Be?," "Rhythm of the Road," "Puss-in-Boots," "So Simpatico," and "We'll Still Have Rome" among their favorite Sherman Brothers songs.  It's truly scrumptious!  Read our review here.
Sylvie Vartan, En Anglais...Et En Americain (Ace)
With more than fifty albums to her credit between 1962 and the present day, Sylvie Vartan remains one of music's great survivors.  One of France's most popular yé-yé girls, Vartan became one of RCA Victor's most prolific recording artists, said to be second in worldwide sales to only Elvis Presley.  The Bulgarian-born French singer-actress is, of course, best known for her recordings in the French language, but she also recorded a number of sides in English.  Ace's En Anglais...Et En Americain brought together virtually all of her 1960s-era English recordings from New York, Nashville, and London - 25 tracks in all, including previously unreleased songs, and it's a treat not only for yé-yé enthusiasts but for any fans of the diverse sounds of 1960s pop.  Watch this space for our full review soon!
The Who, My Generation: Super Deluxe Edition (Universal U.K.)
The Who's seminal debut has been expanded to LP-sized box set proportions with exciting results.  79 audio tracks are spread across five CDs including the original mono album, stereo remixes, bonus tracks in mono and stereo, and a disc of Pete Townshend's demos appropriately entitled Primal Scoop.  There are foldout posters and a folder filled with replica swag, too, but the 80-page hardcover book is where it's at.  It's packed with essays, full lyrics, track-by-track liner notes shedding light on both the familiar songs and the never-before-heard ones like "The Girls I Could've Had," "As Children We Grew" and "My Own Love."  In every respect, this a first-class treatment for an album proven to retain power for not only its generation, but each subsequent one.
Dexter Wansel, Stargazer: The Philadelphia International Records Anthology 1976-1980 (Big Break/Cherry Red)
Dexter Wansel was one of the brightest lights of Philadelphia International Records' "Mk. II" period, releasing four criminally underrated LPs on the label in addition to sharing his prodigious talents with any of the artists signed to Kenny Gamble and Leon Huff's legendary label.  His work as an artist, songwriter, arranger and producer pushed the envelope of Philly soul, bringing in elements of jazz fusion and even progressive rock.  Stargazer, from Big Break Records, brings together all of Wansel's imaginative and exhilarating tracks recorded for Philadelphia International in one 2-CD, creatively-sequenced compendium.  Read more here!
Still in a Dream: A Story of Shoegaze (Cherry Red)
Looking for the harder stuff?  Noise-rock, dream-pop, post-punk, drone-rock, neo-psychedelia...all of these musical subgenres and more became components of the shoegaze sound.  The term itself was rather derisively coined by the press to describe a certain group of musicians' tendencies to stare down at their feet while performing - partly out of introspection, partly out of necessity to operate guitar effects pedals.  But the "shoegaze" term stuck, and so did the music.  Still in a Dream: A Story of Shoegaze, a lavish, hardcover book-style 5-CD box set from Cherry Red Records.  It celebrates the rock style's early-nineties heyday in comprehensive manner over the course of 87 tracks taking in groups that defined the genre, as well as those who influenced it and those who were influenced by it.  Read more here.
Micky Dolenz, The MGM Singles Collection (Expanded CD Edition) (7a Records)
This very same title occupied this very same slot last year, but 7a has made a great release even greater with this CD version of the original vinyl title.  For its CD debut, The MGM Singles Collection added twelve rare and out-of-print bonus tracks to bring Micky's story up to the present day, including "Chance of a Lifetime" and "Living on Lies" from his first single release in 33 years (released on vinyl by 7a this past Record Store Day); and "Porpoise Song/Good Morning, Good Morning," "Randy Scouse Git" and "Crying in the Rain" from his 2016 collaborative vinyl EP with Circe Link and Christian Nesmith (sold out in 7a's pressing released earlier this year).  Reissue producer and radio host Iain Lee's exclusive interview is also featured, along with a stereo alternate version of Harry Nilsson's "Daybreak" and four additional single rarities: "Love Light" and "Alicia" from a 1979 Chrysalis single, and "To Be or Not to Be" and "Beverly Hills" from a 1981 release on the Japan All Round Music Company label.  This impressive disc rounds up virtually all of Dolenz's single sides between 1971 and 2016, with just a couple of exceptions. Monkeemania is, indeed, back in full swing!  Read more here!
Bob Dylan, The 1966 Live Recordings (Columbia/Legacy)
Bob Dylan's extraordinary 36-CD, 295-track box set from Legacy Recordings, The 1966 Live Recordings, was precipitated by the "use it or lose it" European copyright laws pertaining to 50-year old recordings.  But the likelihood that this box "had" to exist shouldn't make it any less valuable, or any less enjoyable, to Dylanophiles.  The 1966 Live Recordings features every known recording of the young artist's world tour from February 5 in White Plains, New York through May 27 in London.  Four of the concerts were captured professionally in stereo by CBS Records, with the majority coming from mono soundboard recordings, and five shows from mono audience tapes.  Some shows are complete, others truncated, yet all are fascinating.  The prospect of listening to 23 shows may indeed be a daunting task for many fans - especially considering that the shows were primarily based around the same 15 songs, night after night.  Yet, shockingly, each concert takes on its own character thanks to the alternately combative and enthusiastic interplay between artist, band, and audience.  Tension is palpable from show to show, even as Dylan seized upon the controversy to further his own mystique and his desire to create meaningful, powerful music completely on his own terms.  His full blossoming as an uncompromising artist and songwriter is on display here.  Read our full review here!
Unfortunately, we couldn't recognize every wonderful release of 2016 here.  This list is by no means "complete."  We urge you to seek out equally worthy, stellar catalogue titles from Fleetwood Mac, Stevie Nicks, Ramones, Judy Henske and Jerry Yester, The Beach Boys, Terry Dolan, R.E.M., J.D. Souther, The Beatles, Lou Reed, The Meters, The Rolling Stones, and Pink Floyd - just to name a few.  We also hope you check out the consistently superb work being done on vinyl by many fine labels including our friends at Analog Spark and Intervention Records!
And while our own Second Disc Records releases were, of course, not eligible for inclusion in our above list, we do hope that some of them made your personal Best Of lists for 2016!  (Please visit our full catalog listing in case you've missed anything!) We're already hard at work on 2017's slate, and we're hopeful that you will find our upcoming releases, beginning with the February 3 release of the expanded soundtrack to The Fish That Saved Pittsburgh, as exciting as we do!  As always, watch this space for more announcements soon!
We dedicate this year's Gold Bonus Disc Awards to those talents we lost in 2016 including David Bowie, Prince, George Michael, Natalie Cole, Glenn Frey, Leon Russell, Leonard Cohen, Merle Haggard, Sir George Martin, Florence Henderson, Debbie Reynolds, Carrie Fisher, Frank Sinatra, Jr., Greg Lake, Keith Emerson, Sharon Jones, Gene Wilder, Ralph Stanley, Muhammad Ali, Maurice White, Paul Kantner, Signe Anderson, Alan Rickman, John Berry, Rick Parfitt, Buckwheat Zydeco, Jerry Corbetta, Toots Thielemans, Rob Wasserman, "Sir" Mack Rice, Scotty Moore, Wayne Jackson, Henry McCullough, Dave Swarbrick, Lonnie Mack, Robert Stigwood, and Chips Moman.