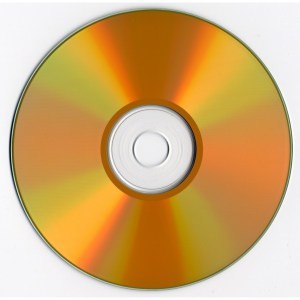 Happy New Year, and welcome to The Second Disc's Eighth Annual Gold Bonus Disc Awards!
As with every year's awards, our goals are simple: to recognize as many of the year's most essential reissues and catalogue titles as possible, and to celebrate as many of those labels, producers and artists who make these releases happen in the current retail landscape.  The labels you'll read about below have, by and large, bucked the trends to prove that there's still a demand for physical catalogue music that you can purchase in brick-and-mortar stores.  And from our vantage point, there still remains great strength and health in our corner of the music industry.  By our estimate, The Second Disc covered roughly 500 releases in 2017 - and that number has remained largely consistent over the years.  We dedicate The Gold Bonus Disc Awards to the behind-the-scenes creators and, of course, the artists of the music and releases we cover, to the dedicated retailers who continue to support catalogue titles, and most importantly, to you, our readers.  After all, your interest is ultimately what keeps great music of the past - this site's raison d'etre - alive and well.
Without any further ado, we proudly present our winners below!
The Supremes, The Supremes A'Go-Go: Expanded Edition (Motown)
After a handful of digital-only releases, The Supremes' catalogue came back to physical media with a vengeance thanks to this 2-CD, lavishly expanded deluxe edition of the trio's chart-topping 1966 classic (and the first album ever from an all-female group to top the charts)!  A'Go-Go was packed with the original mono and stereo mixes, alternate versions, sparkling remixes, and much, much more - a fitting testament to perhaps the most beloved album by the most beloved girl group of all time!
Bing Crosby reissues, Among my Souvenirs: More Treasures from the Crosby Archive and New Tricks: 60th Anniversary Deluxe Edition (Bing Crosby Enterprises/UMe)
It had been a while since the last round of reissues in the Bing Crosby Archive series, but Christmas was (naturally) the perfect time to introduce another two titles: a 60th anniversary expanded reissue of a Crosby classic, and a new 2-CD compendium of rare and previously unreleased tracks from the legendary artist (including a duet with Diana Ross and The Supremes, and an aching rendition of Stephen Sondheim's "Send in the Clowns" from the crooner's very last U.S. concert. Essential.
Robert Lamm, Time Chill: A Retrospective (Omnivore)
The Chicago mainstay has long been one of the most underrated writers in pop and rock, and even though the band has slowed its once-prolific pace as recording artists, Lamm has never stopped making music.  Time Chill collected 15 solo tracks (five previously unreleased) from the piano man, drawing on not only Chicago's familiar sound but also excursions into electronic music, bossa nova, and more.  Lamm titled one of his recent solo albums Subtlety and Passion, and both qualities are in abundance on this groove-packed release.  Read more here!
Bob Dylan, Trouble No More: The Bootleg Series Vol. 13/1979-1981 (Columbia/Legacy Recordings)
Bob Dylan's gospel years were exhaustively examined from every angle on Legacy's lavish 8-CD/1-DVD installment of The Bootleg Series.  Trouble No More premiered a whopping 14 previously unheard songs, plus dozens of live performances, studio outtakes, rehearsals, and more.  Read our full review of this transcendent set here!
John Williams Soundtrack Reissues, E.T. The Extra Terrestrial: 35th Anniversary Limited Edition and Close Encounters of the Third Kind: 40th Anniversary Remastered Edition (La-La Land)
John Williams shows no signs of retiring--set to turn 86 next month, the new Star Wars film and Steven Spielberg's The Post, both in theaters now, feature his compositions--and yet there's no shortage of definitive presentations of his classic scores, either. La-La Land Records and producer/restorer Mike Matessino captured lightning in a bottle twice last year, with double-disc expansions of Williams' scores to Spielberg's gripping sci-fi fantasies Close Encounters of the Third Kind (1977) and E.T. The Extra-Terrestrial (1982). Taken together (just as the films themselves are definite companions, blending compelling human drama with uncommonly beautiful alien visitor stories), these releases will make anyone a believer in the magic that exudes from Williams, his sheet music and his baton, now and forever.
Henry Mancini, Two For the Road: Original Motion Picture Soundtrack (Kritzerland)
No year of soundtrack reissues would be complete without a nod to the late Henry Mancini, and this year found a number of the late maestro's beloved scores getting their first appearances on CD in their original film versions.  Along with La-La Land's lavish 3-CD expansion of The Great Race, this beautiful gem from the Kritzerland label stood head and shoulders above the rest, reminding listeners why Mancini remains an unmatched master of the genre.
Grateful Dead, May 1977: Get Shown the Light (Rhino/Dead.net)
The list of Grateful Dead live releases isn't getting any shorter, but in 2017, one major holy grail was checked off the list, with the band's celebrated May 8, 1977 show at Cornell University (a flashpoint for hardcore collectors and new fans alike) finally getting official release (alongside two shows from the three days before and another the day after) in an 11-CD set. Believe the hype!
Various Artists, Robin Hood: The Legacy Collection (Walt Disney Records)
Oo-de-lally!  Walt Disney Records' Legacy Collection delivered the first-ever true soundtrack of the 1973 animated classic Robin Hood, loading the 2-CD set not just with songs that appeared in the film, but with alternate versions, demos, and more from Roger Miller, Johnny Mercer, George Bruns, and others.
Peggy March, If You Loved Me: RCA Recordings from Around the World 1964-1969 (Ace)
One of the year's most entertainingly eclectic sets came from the artist once known as "Little" Peggy March.  Ace's If You Loved Me brought together 26 tracks from March in English, Japanese, Italian, French, and German - including rarities penned by Randy Newman, Burt Bacharach and Hal David, Brian Wilson, Paul Anka, and Peter Allen.  It all added up to pure pop pleasure.  Read our review here!
Judy Garland, Classic Duets (JSP Records)
Garland historian Lawrence Schulman has curated a number of packages in recent years celebrating the memory of the eternal entertainer from various angles.  This 4-CD set looks at her vocal collaborations with the likes of Frank Sinatra, Bing Crosby, Fred Astaire, Al Jolson, and Gene Kelly - totaling 109 tracks, 15 of which are new to CD.  Read more here!
Burt Bacharach and Tonio K., Original Demos (Contante y Sonante)
One of the year's most unexpected delights came from the Contante y Sonante label.  Original Demos presented the first overview of Burt Bacharach's post-1995 work with Steven Krikorian, a.k.a. Tonio K.  Featuring Brian Wilson, Dr. Dre, Bill Champlin, and Bacharach's band members including John Pagano, Donna Taylor, and Josie James, this set opened a window onto the creative process of one of pop's true pioneers.  Read our review here!
Ray Parker Jr. and Raydio, For Those Who Like to Groove: The Essential Ray Parker Jr and Raydio (Big Break/Cherry Red Records)
Who ya gonna call?  Big Break Records!  The Cherry Red imprint turned in one of the year's most enjoyable anthologies with this hits-and-rarities-packed 2-CD set exploring the career of the singer, songwriter, producer, arranger, and multi-instrumentalist behind "Ghostbusters," "You Can't Change That," "Jack and Jill," and so many others: Ray Parker Jr.!  Read more here!
Isaac Hayes, The Spirit of Memphis: 1962-1976 (Craft Recordings)
Who is the man that helped define the sound of Stax Records? Isaac Hayes--you're damn right! And this box set shows how in a few major ways, offering some of the greatest Stax sides as co-written and produced by Hayes (including "Hold On! I'm A Comin'," "Soul Man," "I Thank You," "B-A-B-Y" and others), a disc of his greatest single sides, an offering of covers (both studio and live) and a selection of seven long studio jams (five unreleased). It's the ultimate tribute of one of the ultimate soul men of the century! Our full review is here.
Harry Nilsson Projects, Gotta Get Up: The Songs of Harry Nilsson 1965-1972 (Ace) and Popeye: Original Motion Picture Soundtrack (Varese Sarabande)
Two projects this year celebrated the genius of the late Harry Nilsson.  Ace delivered Gotta Get Up, an absolutely engaging collection of some of his greatest songs as performed by an eclectic roster of artists including The Monkees, The Yardbirds, The 5th Dimension, Andy Williams, and others.  Varese Vintage then did the impossible and finally released a complete, expanded version of Nilsson's original soundtrack to Robert Altman's Popeye - its first authorized appearance on CD.  Well, blow me down, but it was worth the wait!
Johnny Mathis, The Voice of Romance: The Columbia Original Album Collection (Columbia/Legacy Recordings)
Completing a trilogy of releases that began with The Global Albums Collection and continued to The Singles, the staggering 68-disc box set The Voice of Romance collects the entirety of Johnny Mathis' original albums for Columbia Records, plus rarities and previously unreleased songs.  Read our full review here of this magnificent tribute to one of the most timeless voices in American popular song!
Cast Album Vinyl Reissues, South Pacific: Original Broadway Cast Recording, Gypsy: Original Broadway Cast Recording and Company: Original Broadway Cast Recording (Analog Spark)
The Analog Spark label has been a leading light in bringing classic Broadway cast recordings to deluxe 180-gram vinyl, and this year saw reissues by Stephen Sondheim, Rodgers and Hammerstein, and the team of Sondheim and Jule Styne.  With unparalleled sound and deluxe packaging, these titles set the standard.  Read more about this trio here.  Look for the label's recent LP reissues of Sondheim's fairytale fantasy Into the Woods and R&H's evergreen The Sound of Music as Barnes and Noble exclusives!
The Smiths, The Queen is Dead: Deluxe Edition (Sire/Rhino)
The first expanded edition of any Smiths album (not that this was any Smiths album, but arguably the band's most beloved) did not disappoint, offering a host of rare and unreleased audio (including B-sides, outtakes and live material) and a DVD of hi-res audio and Derek Jarman's short film for the album itself. Learn more in our review!
Prince and The Revolution, Purple Rain: Deluxe Expanded Edition (Warner Bros.)
While it's still not fair that the first major catalogue expansion of a Prince album would honor his memory instead of his ongoing contributions to music, it's not illogical to suggest The Artist would have been proud of this 3CD/1DVD edition of his most acclaimed album. After all, he approved the mastering and content from The Vault before he passed away. Check out our full review of the set here!
The Beatles, Sgt. Pepper's Lonely Hearts Club Band: Anniversary Edition (Apple/UMe)
Hands down, the most "fab" title of the year belonged to The Beatles, celebrating the fiftieth anniversary of the groundbreaking Sgt. Pepper with the band's first-ever expanded edition.  The box set edition was a wonder to behold, with 4 CDs, 1 DVD, and 1 BD offering superlative new stereo and surround mixes by Giles Martin, the original remastered mono album, and two discs of stunning and illuminating session material.  The accompanying 150-page hardcover coffee table book went above and beyond, as well, and all we can say is: bring on The Beatles, a.k.a. The White Album!  Read our full review here.
David Bowie, A New Career in a New Town: 1977-1982 (Parlophone)
The annual release of a David Bowie albums box set has become a tradition, and each year, the set is hotly-anticipated.  This year's 11-CD (or 13-LP) A New Career in a New Town was no exception, chronicling Bowie's journey to Berlin and introducing a new mix of Lodger.  The box was plagued by an issue with the song "Heroes" which has since been rectified by the label, but the bottom line remains that this is a lovingly-curated, absolutely stunning package for any fan of the artist in arguably his most adventurous period.  Read our full review here!
Various Artists, Motown Unreleased: 1966 (Motown)
Fans of The Sound of Young America eagerly await, at the end of every year, a digital "copyright collection" unveiling dozens of never-before-released treats from the seemingly bottomless vaults of Motown Records.  The one thing lacking from each year's release has been a physical version.  UMe came to the rescue this year by bringing last year's Motown Unreleased 1966 to life as a limited edition, 4-CD box set.  With rarities from Marvin Gaye, Four Tops, Smokey Robinson and The Miracles, The Temptations, The Supremes, and even more A-list artists from Hitsville, USA, the collection was bound not to disappoint in its CD debut...and it didn't.  Hopefully each year will bring more of these vibrant sets to compact disc.
Mark Wynter, Venus in Blue Jeans: The Pop Years 1959-1974 (RPM/Cherry Red)
Cherry Red's RPM label celebrated the British singer-actor-pop idol with a delightful 3-CD anthology drawing on all aspects of his recording career from 1959-1974, including numerous rarities new to CD.  With everything from his pop smashes like "Go Away, Little Girl" and "Venus in Blue Jeans" to cuts from his West End appearance in the musical Phil the Fluter, this set had something for everybody.  Read our review here!
Jimmy Webb, Angel Heart: 35th Anniversary Expanded Edition (Real Gone Music)
Jimmy Webb's Lorimar Records album Angel Heart never got the attention that Webb and his collaborators felt it deserved - and when those collaborators include Fred Mollin, Michael McDonald, Graham Nash, Leah Kunkel, Gerry Beckley, Daryl Hall, Kenny Loggins, Stephen Bishop, and Valerie Carter, you know you're in for something good!  Real Gone Music came to the rescue with an expanded edition restoring outtakes to the original album plus original Webb demos - and made the case for a true lost classic from the beloved pop tunesmith.
Broadway Demos, Half A Sixpence: The Original Demo Recordings (Stage Door Records) and Barnum: Backer's Audition (Harbinger Records/Musical Theatre Project)
Demo recordings in any genre are always a treat, shedding light on the earliest stage in a great song's development.  Two labels, Stage Door Records and Harbinger Records, each delivered special releases this year.  Half a Sixpence: The Original Demo Recordings revealed the origins of David Heneker's classic musical starring Tommy Steele, while Barnum: Backer's Audition allowed listeners to be flies on the wall and "come follow the band" for a rip-roaring private presentation of the musical about the greatest showman by its authors, Cy Coleman and Michael Stewart!
"Weird Al" Yankovic, Squeeze Box: The Complete Works of "Weird Al" Yankovic (Legacy Recordings)
This set comes in the most eye-catching package of any reissue this year: a sturdy, nearly life-size replica accordion which will surely draw comments when people see it on your shelf.  But what is inside is just as good with the limited-edition box collecting every one of Yankovic's 14 studio albums, all remastered and sounding better than ever.  Also included is a bonus disc featuring some cuts fans have wanted for years and a large book featuring copious unseen photos and memorabilia.  This collection truly lets you appreciate the entirety of Yankovic's career, something which is most welcome.
Van Morrison, The Authorized Bang Collection (Legacy Recordings/Exile Productions)
Finally, Van Morrison's earliest solo recordings for Bert Berns' Bang Records have been placed in the context of his remarkable career - in a comprehensive package fully authorized by the man himself!  This 3-CD treasure trove even features Morrison's must-be-heard-to-be-believed Contractual Obligation Session, an item few thought would ever see legitimate light of day on CD.  Read our full review here!
The Beach Boys, 1967: Sunshine Tomorrow (Capitol/UMe)
1967: Sunshine Tomorrow collected on 2 CDs an amazing 54 rarities from America's Band, including session material from Wild Honey and Smiley Smile, the unreleased live album Lei'd in Hawaii, and even more live performances and studio works-in-progress!  As if that wasn't enough, the set also premiered the first true stereo mix of Wild Honey.  Two end-of-year digital releases - one studio, one live - complemented this truly mesmerizing collection of odds and ends from one of the most misunderstood yet creatively fertile period in the group's long history.  Read our review here!
Of course, there were many, many other titles released in 2017 equally worthy of inclusion on a list such as this.  Here's another group of titles that were among our favorite listens during the last twelve months!
The Alan Price Set, Twice the Price: The Decca Recordings (Edsel)
America, Heritage: Home Recordings/Demos 1970-1973 (Omnivore)
American Epic box set (Columbia/Third Man/Legacy)
Artful Dodger, The Compete Columbia Recordings (Real Gone Music)
A Boy Named Charlie Brown: Original Motion Picture Soundtrack (Kritzerland)
Casino Royale: Original MGM Motion Picture Soundtrack 50th Anniversary Edition (Quartet)
Bobby Darin and Johnny Mercer, Two of a Kind: Expanded Edition (Omnivore)
The Doors, The Singles (Rhino)
Fleetwood Mac, Tango in the Night: Deluxe Edition (Rhino)
Murray Head, NigelLived (Intervention Records)
Brenda Holloway, Spellbound: Rare & Unreleased Motown Gems (SoulMusic/Cherry Red)
Chuck Jackson, Big New York Soul (Ace Records)
Elton John, Diamonds (UMC)
John Luongo/Various Artists, Can You Feel the Force? (Big Break/Cherry Red)
Rod McKuen/Various Artists, Love's Been Good to Me: The Songs of Rod McKuen (Ace)
George Michael, Listen Without Prejudice/MTV Unplugged (Columbia/Legacy Recordings)
Roger Nichols, Treasury (Victor Japan)
Minnie Riperton, Perfect Angel: Deluxe Edition (Capitol/UMe)
Judee Sill, Judee Sill & Heart Food vinyl reissues (Intervention Records)
Keely Smith, Little Girl Blue/Little Girl New: Expanded Edition (Real Gone Music).
While our own Second Disc Records releases were, of course, not eligible for inclusion in our above list, we do hope that some of them made your personal Best Of lists for 2017!  We were incredibly proud to share some remarkable music by a diverse roster of artists including Laura Nyro, Melissa Manchester, The Supremes, Connie Smith, and The Ames Brothers.  (Please visit our full catalogue listing in case you've missed anything!) We're already hard at work on 2018's slate, which will begin with some very special releases in March.  As always, watch this space for more announcements soon!
We dedicate this year's Gold Bonus Disc Awards to those talents we lost in 2017 including Tom Petty, Gregg Allman, Chuck Berry, Glen Campbell, David Cassidy, Walter Becker, Chris Cornell, Jim Nabors, Charles Bradley, Fats Domino, June Foray, Rose Marie, Buddy Greco, Warren "Pete" Moore, Sylvia Moy, Leon Ware, Cuba Gooding Sr., Mel Tillis, Don Williams, Butch Trucks, Mary Tyler Moore, Robert Guillaume, Al Jarreau, Jerry Lewis, Roger Moore, J. Geils, Della Reese, Johnny Hallyday, Larry Coryell, Don Rickles, Shelley Berman, Joni Sledge, Harry Dean Stanton, Malcolm Young, Adam West, Sonny Burgess, Mitch Margo, George Avakian, Norro Wilson, Grant Hart, Troy Gentry, Bob Wooton, Allan Holdsworth, David Axelrod, Buddy Bregman, Maggie Roche, and Chuck Barris.