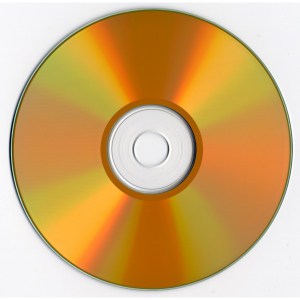 Happy 2019 and welcome to The Second Disc's 9th Annual Gold Bonus Disc Awards!   It's time once again to recognize this year's cream of the crop - those exemplary reissues and box sets big and small that proved to be truly outstanding products for physical media lovers worldwide.  There was no shortage of great reissue titles in 2018; in fact, we covered over 700 releases in all!  And after much deliberation, we're excited to unveil our favorites.  This isn't your run-of-the-mill Top 10, however.  To cover as much ground and spotlight as many titles as we can, we've organized 26 of our favorites from A to Z, and included some honorable mentions that were just too good to leave out.  (And while our own Second Disc Records releases were, of course, ineligible, we hope some of those made your own personal best-of lists!)  As always, our list is dedicated to the labels, the behind-the-scenes players, and the artists who continue to prove the value in physical media and reissue titles.  We also want to thank all the brick-and-mortar stores that bring these fantastic titles to listeners everywhere.  And finally, we want to recognize you, our readers, for your lasting support and good conversation as we head into our tenth year online.
So without further ado, here's our A-to-Z list of our favorite reissues of the year!
- Joe, Sam, Randy, and Mike
Guns N' Roses, Appetite for Destruction: Super Deluxe Edition
Guns N' Roses celebrated the anniversary of one of their most beloved albums with one of the year's most ambitious box sets, featuring several different configurations.  The Locked N' Loaded Edition boasted 18 discs in hardwood packaging, banners, a coffin-shaped USB, loads of vinyl, and more.  Meanwhile, the Super Deluxe Edition (pictured at left) was slightly more scaled-back, including a new remaster of the album on CD, a 5.1 mix on Blu-Ray, B-Sides and hard-to-find tracks, previously unreleased session outtakes and live material, classic music videos, and high-resolution audio offerings.  With additional posters, ephemera, and a 96-page book, Appetite for Destruction is sure to take any GNR fan down to paradise city.  Read more here!
The Beatles, The Beatles (The White Album): 50th Anniversary Deluxe Edition (Apple/UMe)
For many, the deluxe box set celebrating 50 years of The Beatles, a.k.a. The White Album, was the music event of the year - and it's not hard to see why.  Over 6 CDs and 1 Blu-ray, the Deluxe Edition box set dived deep into the legend of The White Album, presenting the famed Esher Demos in remarkable quality and premiering a fascinating array of outtakes including a version of "Good Night" with group harmonies and a 13-minute blues jam on "Helter Skelter."  This box set asked us to reconsider everything we thought we knew about The White Album, and succeeded.  For all of the well-documented tensions of the album sessions, this set beautifully reinforced the power of John, Paul, George, and Ringo's deep musical connection.  Read our review here!
Alice Coltrane, Spiritual Eternal: The Complete Warner Bros. Studio Recordings (Real Gone Music)
For
Spiritual Eternal
, Real Gone Music collaborated with the Coltrane Estate to celebrate an overlooked period of Alice Coltrane's innovative career.  The 2-CD set brings together some of her most compelling and challenging material -- Eternity, Radha-Krsna Nama Sankirtana, and Transcendence.  Originally released from 1975 to 1977,  the music finds her often using a favorite instrument, a 1971 Wurlitzer modified for pitch bending, in the context of raga, modern classical, and other increasingly experimental idioms inspired by her Hindi teachings.  The result is a boundary-pushing blend of Eastern and Western traditions that is supplemented with new liner notes by jazz historian Ashley Kahn. Check out more about the release
here
!
Lulu, Decade: 1967-1976 (Edsel)
Edsel shone a spotlight on the underrated vocalist with this 5-CD celebration of Lulu's most creatively fertile decade.  Between 1967 and 1976, Scottish songbird Lulu not only recorded her signature song "To Sir with Love" but championed songs by Elton John, Neil Diamond, Randy Newman, The Bee Gees; played with Duane Allman in the heart of the American South; and collaborated with David Bowie.  Decade: 1967-1976 brought together virtually all of Lulu's recordings for Columbia, Atco, and Chelsea, plus a generous helping of rarities and a handful of new-to-CD tracks.  While most of this material has been available on CD before, it's never been presented in such handy, comprehensive fashion.  Read our review here!
Original Soundtrack Recording, Jim Henson's Emmet Otter's Jug-Band Christmas (Varese Vintage)
Paul Williams will, of course, be forever linked to Jim Henson and the Muppets due to the classic "Rainbow Connection" from 1979's The Muppet Movie.  However, this collaboration with Henson predates that song.  In 1977, Williams was brought on board to write the music and lyrics for a television special directed by Henson.  Based on a children's story of the same name, the plot revolves around Emmet Otter forming a jug-band to compete in talent competition around Christmas, with the inevitable complications that ensue.  While the special had been released on DVD, a soundtrack had never been released.  Thankfully, Varese rectified that this year!  The premiere soundtrack album is a delightful must-have for fans of both Williams and Henson.
Lefty Frizzell, An Article from Life: The Complete Recordings (Bear Family)
Bear Family opened up the honky-tonks with this mammoth 20-CD box dedicated to William Orville "Lefty" Frizzell (1928-1975).  Encompassing the late country-and-western legend's complete recordings for Columbia and ABC as well as home demos, private recordings, Armed Forces records, and even an audiobook biography from brother David, An Article from Life was a compelling and comprehensive look at a natural-born storyteller with a gift for intimately communicating songs of life, love, joy, despair, and experience.  Read our review here!
Bobbie Gentry, The Girl from Chickasaw County: The Complete Capitol Masters (UMC [U.K.])
Bobbie Gentry retreated from the public spotlight decades ago, but now her legacy can fully be appreciated with this new 8-CD set from Universal's U.K. arm.  Featuring all of her Capitol recordings, including a host of unreleased material, this set allows the listener to hear all sides of the pioneering country-pop artist, from the singer-songwriter brilliance of the classic "Ode To Billie Joe" and other pieces to Gentry's covers of other classic songs.  You can trace her evolution through various styles and get a full grasp of her artistry.  This is the kind of treatment for which Gentry fans have waited years.  The Girl from Chickasaw County was well worth the wait.
Original Soundtrack Recording, Harry Potter: The John Williams Soundtrack Collection (La-La Land Records)
While each of the first three Harry Potter films (2001's Harry Potter and the Sorcerer's Stone, 2002's Harry Potter and The Chamber of Secrets and 2004's Harry Potter and The Prisoner of Azkaban) received soundtrack albums upon their initial release, La-La Land went back this year and greatly expanded them into this 7-CD boxset.  John Williams added to his legendary repertoire with this series, conjuring up such classic pieces like "Hedwig's Theme" and "Harry's Wondrous World" which stand beside his best work.  And not only do you get the complete scores to each film, La-La Land also included copious bonus material highlighted by the premiere of Williams' "Children's Suite for Orchestra" and four books of liner notes.  This is a set no fan of soundtracks and certainly no fan of Williams should miss.
John Lennon, Imagine: The Ultimate Collection (Capitol/Apple/UMe)
Boasting a wealth of outtakes, demos, alternate mixes, and surround sound versions, 
Imagine: The Ultimate Collection
was not only true to its name, but also one of the reissue highlights of 2018.  The hardbound essay book delivered unprecedented insight into the 
Imagine
sessions, plus a wealth of unearthed pictures and valuable insight into the creation of the reissue.  On the music front, the brand-new stereo mix presented the album in better fidelity than ever before, stripped-down "de-Spectorized" versions brought us closer to the songs, and the immersive new 5.1 mix enveloped us in the power of Lennon's landmark album.  Imagine this title in your box set library, it's easy if you try!  Read our review
here
.
Joni Mitchell, Love Has Many Faces: A Quartet, A Ballet, Waiting To Be Danced 8-LP set (Rhino/Elektra/WEA)
One of the year's unexpected treats was a vinyl reissue of this Joni Mitchell-curated collection.  The set features a whopping 53 songs -- classics and deep cuts, new and old -- about love in all its contexts.  Michell herself sequenced the four-act piece, carefully creating segues, themes, and plot points that make for a compelling and creative listen.  The tracks are spread across 8, 180-gram LPs with laser etchings of Joni's paintings on four sides of vinyl.  The collection brings 20 songs to vinyl for the first time, including orchestral tracks from 
Both Sides Now
and 
Travelogue
, as well as fan favorites from 
Turbulent Indigo
, 
Taming The Tiger
and her most recent album,
Shine
.  Also included in a 2014 version of "Borderline" that is exclusive to this compilation.  The set also includes a book with Mitchell's Grammy-winning liner notes, lyrics to all 53 songs, and detailed personnel listings.  What a way to celebrate Joni's 75th year!  Read more
here
.
Kate Bush, Remastered Part I and Remastered Part II CD sets (Rhino)
In a move that stunned fans worldwide, Kate Bush -- never one to "look back" -- and Rhino embarked on a career-spanning reissue campaign earlier this year that involved CD and LP remasters of her entire catalog.  Aside from her 10 groundbreaking studio albums, the campaign also included 
Before The Dawn --
 the live album that chronicled her 2014 return to the stage -- as well as a disc of 12" mixes, two discs of B-sides, and a selection of cover tunes.  With all those albums now available in the two box sets or individually, it's now easier than ever to build your Kate Bush library. Read more
here
!
David Bowie, Loving the Alien [1983-1987] (Parlophone/Rhino)
The latest entry in Parlophone's ongoing series of beautiful box sets chronicling David Bowie's near-complete career celebrates one of his most commercially successful yet artistically controversial eras. Loving the Alien put that period in sharp focus via three studio albums, two live sets, two bonus collections, and one radically reinvented record.  This exquisite box proves that while the superstar artist may have been following the trends rather than setting them for much of the 1980s, he was hardly resting on his laurels.  This box makes the case that the whole is indeed greater than the sum of its parts; the addition of the live discs and particularly the Re:Call bonus material paints a far more interesting picture of the era than the three core records do.  Read more here!
Bob Dylan, More Blood, More Tracks: The Bootleg Series Vol. 14 (Columbia/Legacy)
Perhaps the most eagerly-awaited volume of Bob Dylan's long-running Bootleg Series arrived in 2018 with More Blood, More Tracks.  The story of Blood on the Tracks from New York to Minnesota, this 6-CD volume paints a portrait of a determined singer-songwriter and a number of talented musicians enduring plenty of bumps in the road as they create one of the greatest records of all time.  The journey with Dylan, Phil Ramone, and a rotating cast of sidemen made for one of the most absorbing Bootleg entries, and one to which Dylanphiles will be returning for a very long time.  Read our review here!
Various Artists, Norman Granz: The Founder (Verve/UMe)
Verve celebrated the illustrious career and enduring legacy of one of jazz music's great ambassadors.  As head of the Mercury label and the founder of Clef, Norgran, and Verve, Granz championed the many of the genre's brightest stars and gave them a home on his labels.  He helped also bring the medium to new audiences with his Jazz At The Philharmonic concerts, which brought jazz music out of the clubs and into one of the most prestigious venues in the nation.  With music spanning from 1942 to 1960, including a number of previously unreleased songs, plus illuminating liner notes by biogrpaher Tad Hershorn, The Founder shines the spotlight on one of the most important behind-the-scenes figures in jazz history.  Find out more here!
Graham Nash, Over The Years... (Atlantic/Rhino)
Earlier this year, Graham Nash took a look back on his illustrious career with a new two-CD set that brought together classics from The Hollies, CSN(&Y), Crosby & Nash, and his own solo career.  In addition to the well-known classics and highlights from his most recent solo effort, This Path Tonight, that appear on the first disc, Nash scoured the vaults for rarities to spotlight on Disc Two.  Among the 15 tracks (12 of which are unreleased) are demos for his most beloved compositions, unreleased songs, and early versions of deep cuts.  The one we pick's this excellent career distillation of one of folk-rock's timeless voices. Find more details about Over The Years... here!
Tom Petty, An American Treasure: Deluxe Edition (Reprise)
We lost one of the great voices and writers in rock and roll when Tom Petty passed away in 2017.  To celebrate his enduring legacy, the Petty Estate, members of The Heartbreakers, and Reprise Records collaborated on this multi-disc set that, in its 4-CD configuration, collects 63 songs from 1974 to 2016.  Among them are alternate takes, unreleased songs, and powerful live performances that prove--as if any proof was needed--the lasting impact of Petty's work.  Find out more
here
!
Queen, Bohemian Rhapsody: The Original Soundtrack (Hollywood [U.S.]/Virgin EMI-Universal [U.K.])
The long-awaited
Bohemian Rhapsody
film was one of the most popular flicks of the year.  The episodic biopic charts the life and trials of Freddie Mercury and the rise of Queen as they become one of the most famous rock bands in the world.  The film is bookended by a recreation of Queen's performance at Live Aid, and that full, original 1985 performance makes its CD debut on the soundtrack.  Also included are a track by the pre-Queen band Smile, four further live tracks recorded in London, Paris, and Rio, plus several of the iconic hits that made the band legends of rock.  Read more
here
!
Rupert Holmes, Songs That Sound Like Movies: The Complete Epic Recordings (Cherry Red)
There's so much more to Rupert Holmes than "Escape (The Pina Colada Song)" or even his tremendously acclaimed Broadway musical
The Mystery of Edwin Drood
, and this 3-CD collection proves the ideal entrée to his singular world. 
Songs That Sound Like Movies: The Complete Epic Recordings
brought together Holmes' long out-of-print LPs
Widescreen
,
Rupert Holmes
, and
Singles
(all co-produced and engineered by Jeffrey Lesser) with a generous helping of bonus material including previously unreleased live tracks.  It's a delicious and lovingly curated tribute to the early years of the prodigiously talented singer-songwriter-producer-arranger-musician whose subsequent mainstream success was only the tip of the artistic iceberg.  Read more
here
!
The Action, Shadows and Reflections: The Complete Recordings 1964-1968 (Cherry Red)
Cherry Red's Grapefruit imprint celebrated the Motown-inspired British mod-rockers of The Action (championed by such artists as Paul Weller and Phil Collins) on an exciting 4-CD box featuring the band's complete Parlophone recordings, including alternate mixes and outtakes, plus live tracks, audition tapes, and more.  Shadows and Reflections proved a copiously-annotated, comprehensively-curated treat for longtime fans as well as a fine introduction for those new to The Action.
Buck Owens and The Buckaroos, The Complete Capitol Singles: 1967-1970 (Omnivore)
This 2-CD set continues the series Ominvore started in 2016 collecting the complete Capitol singles of Buck Owens.  The 36 songs here represent Owens in a bit of transitional phase.  He and his band had pioneered the "Bakersfield Sound," but he began to branch out in the late 1960s into different instrumentation and song choice (look to examples like his cover of "Johnny B. Goode").  While still one of the most popular country artists in the industry, his streak of each single hitting the top of the Country charts was broken during the years on this set.  While perhaps not containing his biggest hits, the selections here show Owens growing and feeling his way as a relevant artist.  Omnivore also released other Owens product this year including Country Singer's Prayer, his unreleased final Capitol album which had never been presented as originally intended, and Steelin' The Show, a compilation devoted to the Buckaroos' pedal steel guitarist Tom Brumley, highlighting work he did with the band between 1964 and 1969.
Various Artists, Andrew Lloyd Webber: Unmasked - The Platinum Collection (Polydor/UMC)
Andrew Lloyd Webber celebrated his 70th birthday in 2018 and released an autobiography and 4-CD box set to mark the occasion.  This is actually the third box set to anthologize the composer's career, but it does pack a potent punch.  This time around, the compilers seem to stick mostly to the biggest hits and stars to sing Webber's work.  By featuring songs all the way up to 2015's School of Rock, it is also the most comprehensive set to date.  While some like to deride Lloyd Webber's style and what it has meant to Broadway, it is hard not to listen to the selections on this set from shows such as The Phantom of the Opera, Evita, Jesus Christ Superstar, Sunset Boulevard, and yes, even Cats among others and not be swept up into Lloyd Webber's world of rich melodies, lush orchestration, and high drama.  The compilation also features some unreleased material as a nice bonus.  Read more here!
The Kinks, The Kinks Are The Village Green Preservation Society Deluxe Edition (Sanctuary/BMG)
The Kinks' most acclaimed album got the super deluxe treatment in 2018 with this new box set boasting 3 LPs, 5 CDs, 3 seven-inch singles and more, for a total of 174 tracks (3 previously unreleased songs, 55 previously unreleased versions).  It's an unprecedented tribute to Ray Davies and his bandmates' quintessentially English record, with its alternately comic, sad, warm, and poignant observational songwriting.
Buffalo Springfield, What's That Sound: Complete Albums Collection (Atco/Rhino)
Neil Young gave his stamp of approval to this compact new box (available on CD and vinyl) collecting the brief but significant discography of Buffalo Springfield (Young, Stephen Stills, Richie Furay, Dewey Martin, and Bruce Palmer, and later, Jim Messina).  While a few alternate mixes were absent (including the full-length "Bluebird") and it lacked proper liner notes and annotation, this affordable set presented the Springfield's more-or-less-complete works in stunningly vibrant mono and stereo sound including such classics as "For What It's Worth," "Mr. Soul," "Flying on the Ground Is Wrong," "Nowadays Clancy Can't Even Sing," "Sit Down I Think I Love You," "I Am a Child," "On the Way Home," and "Rock and Roll Woman."
The Supremes, Sing Holland-Dozier-Holland: Expanded Edition (Motown/UMe)
The long-running series of Supremes expanded editions continued in 2018 with a deluxe version of one of Diana, Mary, and Flo's most beloved albums.  1968's Sing Holland-Dozier-Holland was the Motown superstar group' final album to be completely written by the team of Brian Holland, Lamont Dozier and Edward Holland (with a little help on two songs from "Indiana Wants Me" tunesmith R. Dean Taylor!) and produced by Brian and Lamont.  Sing H-D-H featured two Pop and R&B chart-topping signature hits ("You Keep Me Hangin' On" and "Love is Here and Now You're Gone") along with original songs and Supreme treatments of H-D-H compositions popularized by other artists within Hitsville (The Four Tops' "It's the Same Old Song" and "I'll Turn to Stone," Martha and the Vandellas' "(Love is Like a) Heat Wave").  The generous Expanded Edition offered original mono and stereo mixes, never-before-heard bonus tracks, and a sizzling live set from the legendary Copa, adding up to a true Supreme Happening.
Yes, Yes: The Steven Wilson Remixes (Rhino)
This year, Rhino collected the celebrated Steven Wilson remixes of Yes classics on vinyl for the first time ever.  Acclaimed by critics and fans alike for their increased depth, clarity, detail and definition, Wilson's remixes were previously only available on CD/Blu-Ray or CD/DVD-A sets.  The 6-LP set presents the revamped titles -- The Yes Album, Fragile, Close to the Edge, Tales From Topographic Oceans, and Relayer -- in newly designed alternate sleeves, all housed in a rigid slipcase adorned with brand new artwork by frequent collaborator Roger Dean.  In all, it's a fitting testament to the lasting power of these prog giants' classic works!
Frank Zappa/Mothers, The Roxy Performances (Zappa Records)
The Zappa Family Trust has continued to excavate the recordings of musical iconoclast Frank Zappa, as with the release of this 7-CD box set.  The Roxy Performances chronicled Zappa and the Mothers of Invention's four complete Los Angeles shows of December 9 and 10, 1973, as well as a December 8 soundcheck, rehearsal takes, and more.  Portions of these concerts had been circulating since 1974 on various releases, but this set presented everything in full, newly remixed, and with detailed annotation.
Paul McCartney and Wings, 1971-1973 (Paul McCartney Archive Collection) (MPL/Capitol/UMe)
In a year with an abundance of Beatles released material, Paul McCartney waited until December to continue his ongoing Archive series with two entries devoted to 1971's
Wild Life
and 1973's
Red Rose Speedway
.  The first two Wings album received the usual lavish treatment of previous Archive releases with multiple CDs and DVDs (we especially liked the original double album presentation and the
Bruce McMouse
inclusion on
Red Rose
).  But McCartney decided to do things a bit differently this time by adding an even more lavish package and combining the two releases into a slipcased box set.  The box, exclusively available from McCartney's website, featured an additional book and an exclusive 20-track CD entitled
Wings Over Europe
, taken from the band's 1972 tour.  The price was certainly high, but the result was a lavish package with some excellent material.  Read more
here
!
Of course, there were many other excellent reissues that came out in 2018 that are just as noteworthy as the ones above.  Here's a second helping - an alternate take, if you will - of equally-deserving favorites from the staff at The Second Disc!
Various Artists, State of the Union: The American Dream in Crisis
Various Artists, Ben Bagley's Revisited series (Kritzerland)
The Bobby Fuller Four, Magic Touch: The Complete Mustang Singles Collection (Now Sounds)
Chris Cornell, Chris Cornell Super Deluxe Edition (UMe)
C
y Coleman, A Jazzman's Broadway (Harbinger)
C
reedence Clearwater Revival,
Studio Albums Collection
7-LP Set (Craft Recordings)
John
C
oltrane,
Both Directions at Once: The Lost Album
(Impulse!)
The
C
HIC Organization,
The CHIC Organization 1977-1979
(Atlantic/Rhino)
Phil
C
ollins,
Plays Well With Others
(Atlantic/Rhino)
Miles
D
avis & John Coltrane,
The Final Tour: The Bootleg Series, Vol. 6
(Columbia/Legacy)
Elvis Presley, '68 Comeback Special (50th Anniversary Edition) (RCA/Legacy)
Eric Andersen, The Essential Eric Andersen (Real Gone Music)
Fleetwood Mac, Fleetwood Mac Deluxe Edition (Warner Bros./Rhino)
Various Artists, Johnny Cash -- Forever Words (Legacy)
Ben Folds, Brick: The Songs of Ben Folds 1995-2012  (Edsel)
Ben Folds Five, The Complete Sessions at West 54th (Real Gone Music)
David Bowie, Glastonbury 2000 (Parlophone/Rhino)
Glen Campbell, Glen Campbell Sings for the King (Capitol/UMe)
Various Artists, Concert For George 2CD/2BD Set (Craft Recordings)
Jimi Hendrix, Electric Ladyland: 50th Anniversary Edition (Legacy/Experience Hendrix)
Chicago, VI Decades Live: This Is What We Do and Live at The Isle of Wight 1970 (Rhino)
Country Joe and The Fish, The Wave of Electrical Sound (Craft Recordings)
Jones and Schmidt: Hidden Treasures (Harbinger)
Jethro Tull, This Was: Deluxe Edition (Parlophone)
Kalapana, The Original Album Collection and Black Sand: The Best of Kalapana (Manifesto)
The Who, Live at the Fillmore East 1968 (UMe)
Love, Forever Changes: 50th Anniversary Edition (Elektra/Rhino)
Matthew Sweet reissues (Intervention Records)
Maxayn, Reloaded: The Complete Recordings 1972-1974 (Cherry Red/SoulMusic)
The Band,
Music from Big Pink: 50th Anniversary Super Deluxe Edition
(Capitol/UMe)
N
ina Simone,
Mood Indigo: The Complete Bethlehem Singles
(BMG)
Frank Sinatra,
Sings for Only the Lonely: 60th Anniversary Deluxe Edition
(Capitol/FSE/UMe)
P
rince,
Piano & A Microphone 1983
(Warner Bros./NPG)
Henry Mancini,
The Prisoner of Zenda: Original Motion Picture Soundtrack
(La-La Land)
The
Q
uick, 
Mondo Deco: Expanded Edition
 (Real Gone Music)
R
oy Buchanan,
Live at Town Hall 1974
(Real Gone Music)
R
oxy Music,
Roxy Music: Super Deluxe Edition
(UMC/Virgin-EMI)
Elvis Presley,
The Searcher: The Original Soundtrack
(RCA/Legacy)
Neil Young,
Songs for Judy
(Shakey Pictures/Reprise)
Various Artists,
Stax '68
(Craft Recordings)
Pete Townshend, Who Came First: Expanded Edition (UMe)
Utopia, The Road to Utopia (Friday Music)
Vince Guaraldi, The Complete Warner Bros.-Seven Arts Recordings (Omnivore)
Elvis Presley, The Viva Las Vegas Sessions (RCA/Follow That Dream)
Various Artists, Vocalion's Quadraphonic SACD reissues
Lalomie Washburn, My Music Is Hot: Expanded Edition (Cherry Red/Robinsongs)
David Bowie, Welcome to the Blackout (Live London '78) (Parlophone/Rhino)
The Spinners, While the City Sleeps: Their Second Motown Album Plus Bonus Tracks (Ace/Kent)
David Arnold, The World Is Not Enough: Music from the MGM Motion Picture (La-La Land)
XTC, 200g, 45rpm 2-LP reissues of Apple Venus Volume I, Wasp Star (Apple Venus Volume II), and 200g, 33-1/3rpm 1-LP Skylarking (Ape House)
The Jimi Hendrix Experience, Both Sides of the Sky (Experience Hendrix/Legacy)
Neil Young, Roxy: Tonight's The Night Live (Reprise)
ZZ Top, Cinco No. 2: The Second Five LPs (Rhino/Warner Bros.)
Metallica, The $5.98 EP: Garage Days Revisited (Blackened Recordings)