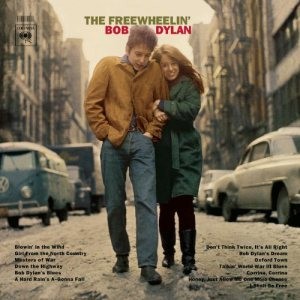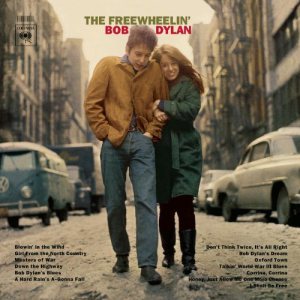 In this pandemic age, we've all had to adapt in one way or another. Remember when zoom was just an onomatopoeia?  For countless workers, daily office environments have been replaced by video conferences; the same ubiquitous technology has also replaced in-person get-togethers for schooling and socialization, and features on television news, talk, and even competition/variety shows. Sony Music has found a way to inject a bit of musicality into these video calls with Iconic Music Backgrounds.
Developed in collaboration between Sony Music U.K.'s 4th Floor Creative and Legacy Recordings here in the U.S., Iconic Music Backgrounds offers just that: a background that will replace your home in a video call and insert you into a favorite album from past and present. As Legacy explains in its press release, "Users are able to virtually immerse themselves into their favorite music moments, from culture-defining albums from Bob Dylan and Wu-Tang Clan, to pop classics from Britney Spears and *NSYNC; Nas' hip hop masterpiece Illmatic, country classics from Willie Nelson, and many more. Sony Music has rounded up the most iconic and celebrated music video moments from throughout the years for users to choose from with more classic albums and video stills to be released in the coming months."
The current line-up features fifteen backgrounds, so fans can insert themselves into New York's West Village circa 1963 (The Freewheelin' Bob Dylan), underwater with every child's favorite earworm (Pinkfong's "Baby Shark"), and everywhere in between.
The complete list of currently available backgrounds can be found below. All can be downloaded at Iconic Music Backgrounds now.
Bob Dylan, The Freewheelin' Bob Dylan
Britney Spears, Baby One More Time
Britney Spears, Oops!…I Did It Again
Khalid, Free Spirit
LSD, LSD
Mobb Deep, The Infamous
Nas, Illmatic
*NSYNC, No Strings Attached
Willie Nelson, Red Headed Stranger
Wu-Tang Clan, 36 Chambers
George Ezra, Shotgun
Judas Priest, Painkiller
Jamiroquai, A Funk Odyssey
Pinkfong, Baby Shark
Primal Scream, Loaded