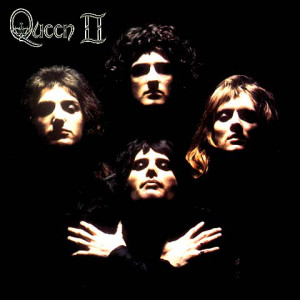 Last night, Vintage Vinyl News reported a story that could probably only happen in today's music industry: according to the Times of London, Queen is leaving their longtime label EMI for Universal later in the year.
As of right now, a few details about the rumored switch remain unclear. For starters, the article never definitively says whether the band's voluminous back catalogue is moving with the members of Queen. Sure, they recorded one not-so-good LP with Paul Rodgers a year or two ago, but since the death of lead singer Freddie Mercury in 1991, the band's output has almost entirely consisted of back catalogue sets. The article also fails to mention whether or not this move will apply to the United States, where Disney's Hollywood Records has control of the Queen catalogue.
But until those questions are answered, I thought this might make for an interesting question to pose to readers: let's say a venerable catalogue act of your choice decides to do what Queen might do (and Paul McCartney has done) and remove their catalogue from their label's control. Let's further say that the act in question lets you pick which catalogue label they choose to affiliate with, in the hopes of producing quality reissue/box set/compilation products.
Who would you pick? The question seems odd, but it is an odd time for the industry anyway, and fans of reissues have the smarts to know what label is putting out quality product (and who among their favorite artists could benefit from that quality).