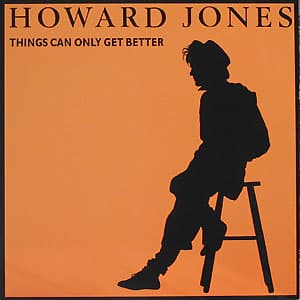 With the holiday reissue bonanza in full swing, it's no surprise that announcements of expanded titles and box sets are coming in fast. Some of them, it seems, are coming in faster than the actual information behind them, like track listings and such. These next couple titles you're about to read about have nothing more than rough information about them right now, but we wanted to at least bring them to your attention when more info springs up.
Hit the jump to check out some developments on a pair of reissues from Black Sabbath, two from Howard Jones and another piece of the Madness collection.Salvo Music has been expanding the Madness catalogue at an impressive rate. Between last year and this year, Salvo licensed every single Madness LP for expansion - except one. That would be 1985's Mad Not Mad, the only album to lack an original member (keyboardist Mike Barson, who would return for the band's "final" single, "Waiting for the Ghost Train," a year later; he would also rejoin the band when it reunited in the 1990s). Luckily, EMI itself is picking up the slack on the set Salvo could not license. A two-CD set with a DVD has been announced for Mad Not Mad, and will likely follow the format of the Salvo reissues (except, of course, with a DVD in tow). No track list has been confirmed for the set, due October 4 in the U.K., but we speculate below.
October 25 will see two more deluxe reissues from Black Sabbath in the U.K. (perhaps making up somewhat for the lack of Ozzy Osbourne reissues from Legacy). Sanctuary Records, which owns the rights to the band's catalogue across the pond, has been quite good about giving latter-day Sabbath the deluxe treatment, and now we can add two more to the pack. Seventh Star (1986), originally intended to be a Tony Iommi solo LP, had another new vocalist, ex-Deep Purple bassist Glenn Hughes (who himself replaced fellow ex-bandmate Ian Gillam). That LP was followed by The Eternal Idol, the band's 1987 album and the first of three to feature vocalist Tony Martin. These two sets do have track lists, but they're not entirely annotated. But they're below for your reading pleasure.
Finally, a discovery that sprung from an unusual place. Over the weekend, an early Reissue Theory post on Howard Jones' back catalogue had a bit of a spike in readership; it turns out that we were linked in connection with some new developments on deluxe reissues of Jones' catalogue. I do apologize to any of our newfound readers if our continued speculation on Reissue Theory posts looked like an actual track list. It's not - but in a perfect world, it would be. (Hey readers, do the Reissue Theory posts confuse you? I appreciate all feedback - send it to theseconddisc@gmail.com.) Anyway, it looks like Howard's fantastic first two LPs - Human's Lib (1984) and Dream Into Action (1985) - are getting the deluxe treatment and will be sold through HoJo's official Web site and at the upcoming O2 show in London on November 4, in which he'll play both albums in their entirety.
As for what track lists we have, we're going to provide what we know of the Sabbath reissues then speculate a bit on the Madness one. Read on!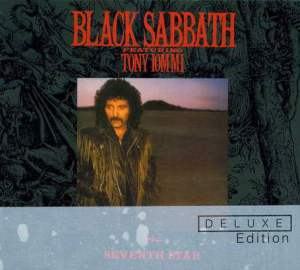 Black Sabbath, Seventh Star: Deluxe Edition (Sanctuary/UMe (U.K.), 2010)
Disc 1: Original LP (originally released as Vertigo 826 704-1, 1986)"
In for the Kill - 3:48
No Stranger to Love - 4:28
Turn to Stone - 3:28
Sphinx (The Guardian) - 1:12
Seventh Star - 5:20
Danger Zone - 4:23
Heart Like a Wheel - 6:35
Angry Heart - 3:06
In Memory... - 2:35
Disc 2: Bonus material (possibly live tracks)
Mob Rules
Danger Zone
War Pigs
Seventh Star
Die Young
Black Sabbath
N.I.B
Neon Knights
Paranoid
Black Sabbath, The Eternal Idol: Deluxe Edition (Sanctuary/UMe (U.K.), 2010)
Disc 1: Original LP and B-sides
The Shining - 5:59
Ancient Warrior - 5:28
Hard Life to Love - 5:00
Glory Ride - 4:49
Born to Lose - 3:43
Nightmare - 5:19
Scarlet Pimpernel - 2:05
Lost Forever - 4:03
Eternal Idol - 6:33
Black Moon (Early Version)
Some Kind of Woman
Disc 1, Tracks 1-9 released as Vertigo LP 832 708-1, 1987
Disc 1, Track 10 was the B-side to "Eternal Idol" - Vertigo (catalogue # unknown), 1987
Disc 1, Track 11 was the B-side to "The Shining" - Vertigo 888 997-7, 1987
Disc 2: Bonus material (possibly previously unreleased demos with Ray Gillen on vocals)
Glory Ride
Born to Lose
Lost Forever
Eternal Idol
The Shining
Hard Life to Love
Nightmare
Ancient Warrior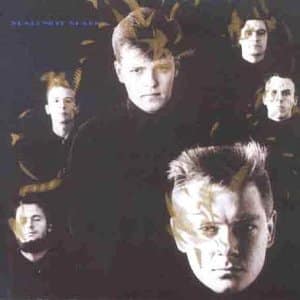 Madness, Mad Not Mad (EMI/Virgin, 2010) *speculative track list*
Disc 1: Original LP (released as Zarjazz JZLP 1, 1985)
I'll Compete
Yesterday's Men
Uncle Sam
White Heat
Mad Not Mad
Sweetest Girl
Burning the Boats
Tears You Can't Hide
Time
Coldest Day
Disc 2: B-sides and bonuses
Yesterday's Men (Demo) (12" B-side to "Yesterday's Men" - Zarjazz JAZZ 5-12, 1985)
Uncle Sam (Demo) (12" B-side to "Uncle Sam" - Zarjazz JAZZ 7-12, 1985)
Mutants in Mega City-One - The Fink Brothers (non-LP single - Zarjazz JAZZ 2, 1985)
Mutant Blues - The Fink Brothers (non-LP B-side - Zarjazz JAZZ 2, 1985)
All I Knew (B-side to "Yesterday's Men" - Zarjazz JAZZ 5, 1985)
It Must Be Love (Live) (B-side to "Yesterday's Men" double pack - Zarjazz JAZZSD 5, 1985)
Please Don't Go (B-side to "Uncle Sam" - Zarjazz JAZZ 7, 1985)
Inanity Over Christmas (B-side to "Uncle Sam" picture disc - Zarjazz JAZZY 7, 1985)
Jennie (A Portait of) (B-side to "Sweetest Girl" - Zarjazz JAZZ 8, 1986)
Call Me (B-side to "Sweetest Girl" double pack - Zarjazz JAZZD 8, 1986)
(Waiting for) The Ghost Train (from Utter Madness - Zarjazz JZLP 2, 1986)
Maybe in Another Life (B-side to "(Waiting for) The Ghost Train" - Zarjazz JAZZ 9, 1986)
Seven Year Scratch (12" B-side to "(Waiting for) The Ghost Train" - Zarjazz JAZZ 9-12, 1986)
Mutants in Mega City-One (Mutie Mix) - The Fink Brothers (12" A-side - Zarjazz JAZZ 2-12, 1985)
Yesterday's Men (Extended Version) (12" A-side - Zarjazz JAZZ 5-12, 1985)
Uncle Sam (Raygun Mix) (12" A-side - Zarjazz JAZZ 7-12, 1985)
Sweetest Girl (Extended Mix) (12" B-side - Zarjazz JAZZ 8-12, 1986)
Yesterday's Men (Harmonica Version) (A-side to "Yesterday's Men" double pack - Zarjazz JAZZSD 5, 1985)
Sweetest Girl (Dub Mix) (12" A-side - Zarjazz JAZZ 8-12, 1986)
Ghost Train (The Demo)/The Last Goodbye (Lyntone Flexi LYN-18251, 1986)