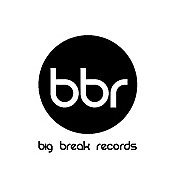 Cherry Red's Big Break Records imprint has been the busiest arm of the U.K. reissue label group's roster by far. Joe filled you in on the expanded edition of Melba Moore's first album for Epic in 1978, but there are 11, count 'em, 11! new reissues on the slate between now and March.
Of the artists covered in the latest batch, Patti LaBelle and Jon Lucien each have the most - two albums each - being reissued. For LaBelle, it's her first and third solo albums originally released on Epic, 1977's Patti LaBelle and 1979's It's Alright with Me. Each of them are augmented with single edits and instrumental tracks. For Lucien, the underrated jazz vocalist from the Virgin Islands, his first two albums for RCA, I Am Now (1970) and Rashida (1973) (the latter a two-time Grammy nominee), will be released. Bonus single edits will complement these discs as well.
Also on the horizon are releases by Edwin Starr, The Three Degrees, The Brothers Johnson, Evelyn "Champagne" King, Marlena Shaw and more. All of them have bonus tracks, including non-LP B-sides and alternate mixes. They all have different release dates, of course, with dates even varying between the label and Amazon. (The Edwin Starr set, for instance, is listed by BBR as having been released last week, but Amazon's street date is tomorrow.) You can see BBR's release dates in the link from the first paragraph, while Amazon pre-order links will be available along with the descriptions of each title after the jump.
Edwin Starr, Clean: Expanded Edition (20th Century Records T-559, 1978 - reissued as Big Break Records CDBBR0027, 2011)
I'm So Into You
Jealous
Contact
Storm Clouds on the Way
Don't Waste Your Time
Music Brings Out the Beast in Me
Working Song
I'm So Into You (Single Version) (single A-side - 20th Century Records TC-2389, 1978)
Contact (Single Version) (single A-side - 20th Century Records TC-2396, 1978)
Linda Lewis, Not a Little Girl Anymore: Expanded Edition (Arista AL-4047, 1975 - reissued as Big Break Records CDBBR0028, 2011)
(Remember the Days of) The Old School Yard
It's in His Kiss
This Time I'll Be Sweeter
Rock and Roller Coaster
(I'm) Not a Little Girl Anymore
Love Where You Are Now (That I Need You)
My Grandaddy Could Reggae
I Do My Best to Impress
May You Never
Love, Love, Love
Cordon Blues (U.K. B-side to "(Remember the Days of) The Old School Yard" - Bell 1405, 1974)
Walk About (B-side to "It's in His Kiss" - Arista AS-0129, 1975)
The Seaside Song (U.K. B-side to "Rock and Roller Coaster" - Arista 25, 1975)
Baby I'm Yours (U.K. single A-side - Arista 43, 1976)
The Other Side (U.K. single B-side - Arista 43, 1976)
So Many Mysteries to Find (U.K. B-side - to "This Time I'll Be Sweeter" - Arista 65, 1976)
Winter Wonderland (U.K. promo single A-side - Arista 82, 1976)
It All Comes Back to Love (U.K. promo single B-side - Arista 82, 1976)
Jon Lucien, I Am Now: Expanded Edition (RCA Victor LSP-4282, 197o - reissued as Big Break Records CDBBR0029, 2011)
Dindi
When I Look Into Your Eyes
The Shadow of Your Smile
Find Yourself a Lover
Love for Sale
My Cherie Amour
I Am Now
How Insensitive
Who Will Buy?
A Time for Us
The Sound of Music
Who Will Buy? (Single Version) (single A-side - RCA exact cat. # unknown, 1970)
Marlena Shaw, Sweet Beginnings: Expanded Edition (Columbia PC-34458, 1977 - reissued as Big Break Records CDBBR0030, 2011)
Pictures and Memories
Yu-Ma
Go Away Little Boy
The Writing's on the Wall
Walk Softly
Sweet Beginnings
Look at Me, Look at You (We're Flying)
No Deposit, No Return
Johnny
I Think I'll Tell Him
Pictures and Memories (Single Version) (single A-side - Columbia 3-10589, 1977)
Tom Browne, Love Approach: Expanded Edition (GRP 5502, 1980 - reissued as Big Break Records CDBBR031, 2011)
Funkin' for Jamaica (N.Y.)
Her Silent Smile
Forever More
Dreams of Lovin' You
Nocturne
Martha
Moon Rise
Weak in the Knees
Funkin' for Jamaica (N.Y.) (Single Version) (single A-side - GRP GS-2506, 1980)
Jon Lucien, Rashida: Expanded Edition (RCA Victor AFL1-0161, 1973 - reissued as Big Break Records CDBBR0032, 2011)
Kuenda
Would You Believe Me
Lady Love
Luella
Shana
Satan
Rashida
The War Song
Esperanza
Love Everything
Zenzile
Lady Love (Single Version) (promotional single A-side - RCA APB0-0050, 1973)
Patti LaBelle, Patti LaBelle: Expanded Edition (Epic PE-34847, 1977 - reissued as Big Break Records CDBBR0033, 2011)
Joy to Have Your Love
Funky Music (Sho Nuff Turns Me On)
Since I Don't Have You
Dans Wit Me
You Are My Friend
You Can't Judge a Book by the Cover
I Think About You
Do I Stand a Chance
Most Likely You Go Your Way (and I'll Go Mine)
Joy to Have Your Love (Single Version) (single A-side - Epic 8-50445, 1977)
Dans Wit Me (Single Version) (single A-side - Epic 8-50510, 1977)
The Brothers Johnson, Winners: Expanded Edition (A&M SP-3724, 1981 - reissued as Big Break Records CDBBR0035, 2011)
The Real Thing
Dancin' Free
Sunlight Teaser
Caught Up
In the Way
I Want You
Do It for Love
Hot Mama
Daydreamer Dream
Welcome to the Club
I'm Giving You All My Love
The Great Awakening
Funk It (Funkadelala)
Tracks 10-13 from Blast! (A&M SP-4927, 1982)
Evelyn "Champagne" King, I'm in Love: Expanded Edition (RCA Victor AFL1-3962, 1981 - reissued as Big Break Records CDBBR0036, 2011)
I'm in Love
If You Want My Lovin'
Don't Hide Our Love
What Are You Waiting For
Spirit of the Dancer
The Other Side of Love
I Can't Take It
The Best is Yet to Come
I'm in Love (Single Version) (single A-side - RCA PB-12243, 1981)
If You Want My Lovin' (U.K. Single Version) (single A-side - RCA 131, 1981)
Don't Hide Our Love (Single Version) (single A-side - RCA PB-12322, 1981)
Spirit of the Dancer (Single Version) (single A-side - RCA PB-13017, 1981)
I'm in Love (12" Dance Mix) (12" A-side - RCA PD-12244, 1981)
The Three Degrees, 3D: Expanded Edition (Ariola 3D-1 (U.K.), 1979/OL-1501 (U.S.), 1980 - reissued as Big Break Records CDBBR0037, 2011)
Jump the Gun
Red Light
Set Me Free
Starlight
My Simple Heart
Without You
Bodycheck
Hot Summer Night (B-side to "My Simple Heart" - Ariola ARO-202 (U.K.), 1979)
Jump the Gun (Single Version) (single A-side - Ariola ARO-183 (U.K.), 1979)
My Simple Heart (Single Version) (single A-side - Ariola ARO-202 (U.K.), 1979)
Without You (Single Version) (single A-side - Ariola ARO-208, (U.K.), 1979)
Starlight (Single Version) (single A-side - Ariola ARO-228 (U.K.), 1980)
Jump the Gun (12" Long Version) (12" A-side - Ariola AROC-183 (U.K.), 1979)
My Simple Heart (12" Long Version) (12" A-side - Ariola AROD-202 (U.K.), 1979)
Bodycheck (12" Long Version) (12" B-side - Ariola AROD-228 (U.K.), 1980)
Set Me Free (12" Long Version) (12" B-side - Ariola AROD-228 (U.K.), 1980)
Patti LaBelle, It's Alright with Me: Expanded Edition (Epic JE-35772, 1979 - reissued as Big Break Records CDBBR0038, 2011)
It's Alright with Me
My Best Was Good Enough
What Cha Doing to Me
Love is Just a Touch Away
Love and Learn
Deliver the Funk
Come What May
You and Me
Music is My Way of Life
It's Alright with Me (Single Version) (single B-side - Epic 8-50659, 1979)
Music is My Way of Life (Single Version) (single A-side - Epic 8-50659, 1979)
Music is My Way of Life (Instrumental) (12" B-side - Epic 28-50664, 1979