Thank you, Cameron Crowe. You had me at "hello." You cost me plenty, but my record collection has long been grateful for the education!
The integration of popular song and cinema has been around as long as the talking film itself, since the day Al Jolson prefaced his performance of "Toot, Toot, Tootsie (Goodbye)" with the epochal dialogue "Wait a minute, wait a minute, you ain't heard nothin' yet!" These lines from 1927's The Jazz Singer, the first feature-length "talkie" in which synchronized spoken dialogue was used dramatically, sent ripples through Hollywood and America. (Jolson actually performed "Dirty Hands, Dirty Face" earlier in the film before speaking any dialogue, for those keeping track of such things.) Directors such as Alfred Hitchcock, Stanley Kubrick, Mike Nichols and Woody Allen, to name a mere few, have indelibly altered the way we hear certain songs, those songs now accompanied by images which may be romantic, comic or disturbing.
In the modern era, though, has any filmmaker perfected the art of the song score in the way Cameron Crowe has? In many ways, crafting a film around existing songs is even more difficult than doing so with an original score. With an original score, the music is being created to complement the action on screen or comment on it. With popular songs, a filmmaker gains the advantage of being able to play on viewers' existing history with a particular song, but also must combat against the dangers of those preconceived notions.
Crowe's directorial debut, 1989's Say Anything, introduced the prototypical Crowe soundtrack, a hip and eclectic blend of styles from artists like Living Colour, Joe Satriani, The Replacements and Peter Gabriel. Of course, Crowe's then-wife Nancy Wilson of Heart was present. Crowe followed Say Anything with 1992's Singles, widely credited as having exposed the mainstream of America to the Seattle grunge scene, and had his commercial breakthrough with Jerry Maguire in 1996. In addition to spawning catchphrases like "Show me the money" and "You had me at 'hello'," Maguire spawned a hit soundtrack album stretching back to include Elvis Presley, Bob Dylan, Paul McCartney, Neil Young and The Who, while the film also included tracks by Herb Alpert and The Tijuana Brass, Merrilee Rush, Tom Petty and Charles Mingus. Bruce Springsteen's "Secret Garden" charted two years after its initial release thanks to its exposure in the film. But Crowe hit his sweet spot with his next, arguably most personal film, 2000's Almost Famous.
Based on Crowe's experiences as a teenaged journalist working for Rolling Stone, music permeates every frame of Almost Famous. Over 50 songs are heard in the film, which follows 15-year old William Miller (Patrick Fugit) as he follows the band Stillwater in pursuit of a cover story for the magazine. Danny Bramson and Crowe co-produced the soundtrack album, which went on to be certified gold, and was rewarded with a Grammy. While that album hasn't been the recipient of a reissue (yet!), it's derived almost entirely from catalogue music, making it ready-made for today's Friday Feature. The time is right to celebrate; the acclaimed film makes its long-awaited American Blu-ray debut as a Best Buy exclusive on Sunday (yes, Sunday!), January 30. Hit the jump to explore the sounds of 1973 as filtered through the lens of Cameron Crowe's Almost Famous.
Almost Famous: Original Motion Picture Soundtrack (DreamWorks CD 0044-50279-2, 2000)
America - Simon & Garfunkel
Sparks - The Who
It Wouldn't Have Made Any Difference - Todd Rundgren
I've Seen All Good People/Your Move - Yes
Feel Flows - The Beach Boys
Fever Dog - Stillwater
Every Picture Tells a Story - Rod Stewart
Mr. Farmer - The Seeds
One Way Out - The Allman Brothers Band
Simple Man - Lynyrd Skynyrd
That's the Way - Led Zeppelin
Tiny Dancer - Elton John
Lucky Trumble - Nancy Wilson
I'm Waiting for the Man - David Bowie
The Wind - Cat Stevens
Slip Away - Clarence Carter
Something in the Air - Thunderclap Newman
Something was in the air, all right. Perhaps the most indelible musical moment in the film was a tour bus sequence set to Elton John's "Tiny Dancer."  John himself admitted that the use of the song in the film gave "Tiny Dancer" an entirely new lease on life. The same held true for other songs, too. I vividly remember seeing Almost Famous in a crowded theatre, and the audience largely remaining still during the end credits. We were collectively spellbound by the haunting "Feel Flows," an underrated and overlooked Beach Boys track if there ever was one. Carl Wilson wrapped his familiar pipes around his psychedelic melody and Jack Rieley's cryptic lyrics, neatly summing up the film that had come before: uplifting but tinged with sadness, elegiac for an era that now only exists through hazy recollections, rose-colored or otherwise. The soundscape just washed over the audience, and the lyrics of "Feel Flows" became poignant and for the first time, crystalline. The days of the Riot House (Los Angeles' Continental Hyatt House), Lester Bangs and "Band-Aids" now seem as mysterious and far-off as the images in that song.
"Lucky Trumble" is from the original score to the film, composed by Crowe's then-wife and frequent musical partner, Nancy Wilson. (Crowe and Wilson married in 1986. They divorced in late 2010.) Unfortunately, this is the only commercially-released track from her atmospheric score.
One song heard early in the film, Simon and Garfunkel's "America," beautifully illustrates how Crowe utilized music to transport audience members to a particularly place and time, and also how his choices allowed the song to be heard in a new light. We hear Paul Simon's song as William's sister, Anita (Zooey Deschanel), tells William why she's leaving home and instructs him to look under his bed, where he finds a stack of records that will change his life. Anita's journey, literally, is reflected in the song's lyrics ("They've all come to look for America") while William is able to find America without leaving the sanctuary of his bedroom, thanks to these eye-opening albums. Over the years, "America" has taken on anthemic proportions, even sung by David Bowie to open 2001's The Concert for New York City in the wake of 9/11. Crowe returns it to an intimate place as it depicts a personal, emotional event in young William's life; it's then possible to hear the song anew on the soundtrack, thinking of our own musical journeys.
I was transfixed by another song on the soundtrack, Todd Rundgren's "It Wouldn't Have Made Any Difference," heard in the film as William meets with the influential Bangs (Philip Seymour Hoffman), who implores him not to make friends with rock stars. Sure, I'd known Todd Rundgren's music on a more-or-less casual basis before seeing this film. But as I heard the song for a brief moment in the movie and then revisiting it on the soundtrack, something clicked. This song covered an entire range of moods and emotions, enhancing the scene on-screen without directly commenting on it. I've spent the last decade as a devoted Rundgren fan, tracking each one of the man's mystifying moves with a combination of admiration and chagrin. Little of his oeuvre sounds like "It Wouldn't Have Made Any Difference," but that, in fact, made no difference; Crowe's film clued me in that this was a musician worth my attention.
"It Wouldn't Have Made Any Difference" hails from Something/Anything, Rundgren's 1973 masterwork which remains one of the most sprawling, eclectic albums ever recorded. When, in 2001, Crowe expanded Almost Famous for the Untitled: Bootleg Cut DVD, one special feature stood out from the rest: Cameron Crowe's Top 10 Albums of 1973. These albums, including Something/Anything, formed the bedrock of Almost Famous. I repeat Crowe's list here in alphabetical order, as it's too good not to share. (I luckily owned most of these albums, but I hunted the rest down like a kid collecting baseball cards!)
Cameron Crowe's Top Ten Albums of 1973 (from Almost Famous: Untitled, DreamWorks DVD 88751, 2001 - partially reissued Paramount Blu-Ray, 2011)
The Allman Brothers Band, Brothers and Sisters
David Bowie, Aladdin Sane
Jackson Browne, Late for the Sky
Elton John, Honky Chateau
Led Zeppelin, Houses of the Holy
Joni Mitchell, For the Roses
The Rolling Stones, Goat's Head Soup
Todd Rundgren, Something/Anything
Bruce Springsteen, Greetings from Asbury Park, N.J.
The Who, Odds and Sods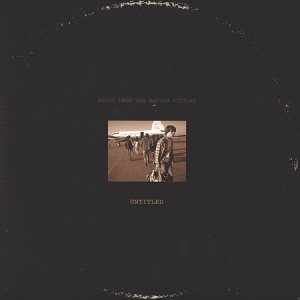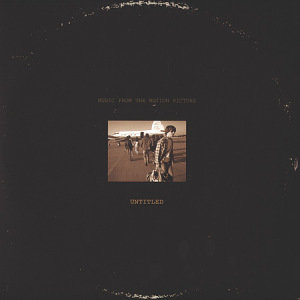 The Untitled DVD also included a special companion to the Almost Famous soundtrack. The original soundtrack only featured one song, "Fever Dog," by Stillwater, the fictional band pursued by the young journalist in the film. The DVD included a special 6-track Stillwater EP on CD preserving the music of the onscreen band: Billy Crudup as Russell Hammond (lead guitar), Jason Lee as Jeff Bebe (lead singer), John Fedevich as Ed Vallencourt (drums) and Mark Kozelek as Larry Fellows (bass guitar). In addition to "Fever Dog," the EP featured three other Nancy Wilson/Cameron Crowe compositions: "Love Thing," "Chance Upon You" and "Love Comes and Goes," along with two other songs written by Peter Frampton, Wayne Kirkpatrick and Gordon Kennedy: "Hour of Need" and "You Had to Be There." The upcoming Bootleg Cut Blu-Ray does include most of Untitled's special features, but the Stillwater EP isn't among them. (The theatrical version of the film is also absent from the Blu-Ray.)
The Stillwater EP, however, was appended to the original soundtrack for a limited edition 200-gram vinyl release in 2002 as Untitled: Music from the Motion Picture (Classic Records RTH-2002).
Stillwater, Stillwater (DreamWorks DRMR-13824-2, promo only, 2001)
Fever Dog
Love Thing
Chance Upon You
Love Comes and Goes
Hour of Need
You Had to Be There
Almost Famous features an embarrassment of riches when it comes to its songs. No fewer than five Led Zeppelin songs are heard in the film itself, itself a rare coup, and the band gave Crowe the even rarer opportunity to include one of them ("That's the Way" from 1970's Led Zeppelin III) on the soundtrack album. (The notoriously prickly band did, however, veto use of "Stairway to Heaven." Crowe got around this by including the humorous cut scene featuring "Stairway" on the Untitled DVD, with an on-screen graphic instructing viewers when to cue the song!) Still, of more than 50 songs heard in the film, only a relatively small amount saw release on the soundtrack album and the Stillwater EP.
Since the film's release, websites have sprung up chronicling the songs in Almost Famous, which gains new fans every year and remains perhaps the definitive cinematic treatment of that era in rock music. Of the many such sites, I'd like to recognize Music from Film's detailed list of each song and its use in the film.
Perhaps the time is right for an expanded edition of the Almost Famous soundtrack. If I may be allowed to take a Reissue Theory-style detour, a great buddy of mine (Thank you, Joe! I hope you're reading!) years ago put together an 18-track mix compiling the best of the rest, or Almost Famous: Part Two. These tracks demonstrate the incredible breadth and variety of the music that inspired Crowe's cinematic road trip, and none of them were included on the original soundtrack album. Sample the Motown soul of Stevie Wonder's "My Cherie Amour," the driving power pop of The Raspberries' "Go All the Way," the yearning reflection of Joni Mitchell's "River" or the moving balladry of Elton John's "Mona Lisas and Mad Hatters." Black Sabbath's "Sweet Leaf" and The Stooges' "Search and Destroy" are musically edgy, and Jimi Hendrix's "Voodoo Child" remains otherworldly and mystical. Crowe wasn't about to pin the era down to just one musical genre. Without further ado, the D.I.Y. Almost Famous: Part Two lineup, for your perusal:
Tangerine - Led Zeppelin
Easy to Slip - Little Feat
Albert Flasher - The Guess Who
Mona Lisas and Mad Hatters - Elton John
Everybody Knows This is Nowhere - Neil Young
Go All the Way - The Raspberries
Teacher - Jethro Tull
Sweet Leaf - Black Sabbath
Small Time Blues - Pete Droge
River - Joni Mitchell
Voodoo Child - Jimi Hendrix
Reeling in the Years - Steely Dan
My Cherie Amour - Stevie Wonder
The Oogum Boogum Song - Brenton Wood
Cover of the Rolling Stone - Dr. Hook and the Medicine Show
Roundabout - Yes
Dear Jill - Blodwyn Pig
Search and Destroy - The Stooges
There were other great rock soundtracks before Almost Famous; Easy Rider, anyone? And there have been other great song scores since; notable among them are Crowe's own follow-up films Vanilla Sky (remember his use of "Good Vibrations" there?) and Elizabethtown. Director Zach Braff followed in Crowe's footsteps with his 2004 soundtrack to Garden State, itself a hugely successful album. But of all the compilation or soundtrack albums that have led me to further exploration - revisiting neglected old friends and making new friends with no small toll on my wallet - few have had the impact of Almost Famous. Every (motion) picture tells a story, but few with as much spirit as Crowe's.