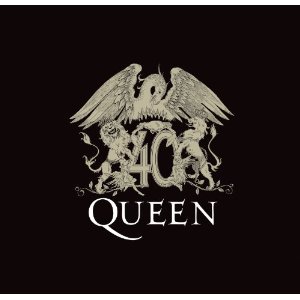 At first I thought there wasn't much to post about this article from MusicWeek. Queen and Universal are throwing their support behind the iTunes LP for the band's upcoming reissues (the next batch of which is out next week). Big deal, right?
But then I thought about a few paragraphs from the middle of the piece, that really seem to tell a more intriguing story than the idea of a band trying to promote their catalogue titles:
Universal's commitment to iTunes LP could prove a shot in the arm for the format, which has yet to really break through since launch in September 2009, despite acts like Gorillaz experimenting with the format and The Beatles' albums being available as iTunes LPs.

Criticisms of iTunes LP have included the price – they can be as much as twice the price of a standard digital album – and the fact that they only work on the iTunes desktop, so consumers don't get the full experience on an iPad or iPhone.
I think, in a nutshell, these paragraphs pretty accurately sum up the issues of the format. Look, here's the problem (and I realize I'm not saying anything groundbreaking, but here it is): nobody seems certain of which demographic the iTunes LP (never a favorite format at The Second Disc) is meant to cater to. As with even physical products, older fans aren't going to spring for it if the content isn't totally excellent and deserving of the deluxe treatment (that's not even taking into consideration the whole "older consumers will stick to physical product" argument). And younger fans aren't going to see any value in bonus content, since they've been trained by years of downloading to not see a whole heck of a lot of intrinsic value in any kind of music.
There are certainly exceptions on both sides, but the majority of people who would even be interested in the offerings of an iTunes LP would just as soon buy them in a physical format. Labels owe it to themselves to cater to that market share as long as it's around while still figuring out some sort of strategy that will honor a deluxe package in a non-physical format - all the better for younger music fans to get hooked on.
Have you ever bought an iTunes LP? What are your thoughts on the format? What might sensibly replace them?