[youtube=http://www.youtube.com/watch?v=1AmdVhcfTSQ]
Our friends at Cherry Red Group have had a stellar amount of new reissues in the past month, and we figured now was as good a time as any to highlight some of our favorites across the board.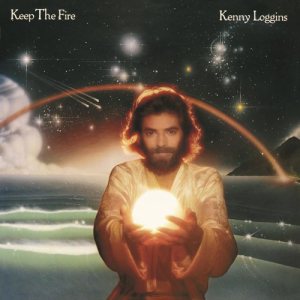 The Lemon label has issued an expanded edition of Keep the Fire, the 1979 soft-rock classic by Kenny Loggins. While the singer-songwriter had put out two albums since the disbandment of Loggins & Messina, it was only recently that he started his ascendancy as one of the go-to pop writers and performers of the age; previous album Nightwatch featured Top 5 hit "Whenever I Call You Friend" with Stevie Nicks, and earlier in 1979 saw "What a Fool Believes," written with Michael McDonald for McDonald's Doobie Brothers, reach the top of the Billboard charts. Loggins and McDonald teamed up again for Keep the Fire's lead single, "This is It," which reached No. 11 and won Loggins a Grammy for Best Male Pop Vocal Performance. Strong guests bolster the album, with Michael Brecker contributing saxophone work and underrated album cut "Who's Right, Who's Wrong" featuring sweet vocal harmonies from Michael Jackson. Lemon's expanded disc features two live tracks of undetermined origin and a "clean version" of "This is It."
One of Big Break Records' newest titles harkens back to the days of disco and the unstoppable dance rhythms of KC and The Sunshine Band. Harry Wayne Casey, Richard Finch and their irrepressibly-produced band had a triple platinum hit with their self-titled sophomore album for T.K. Records in 1975, buoyed by No. 1 hits "Get Down Tonight" and "That's the Way (I Like It)." (The effervescent "Boogie Shoes" was a Top 40 hit when included on the Saturday Night Fever soundtrack LP two years later.) Bonus cuts include the original single mixes of "Get Down Tonight" and "That's the Way (I Like It)" as well as a 1994 mix of the former by veteran disco man Tom Moulton.
It's on to the '80s and '90s with some big hits and intriguing obscurities after the jump!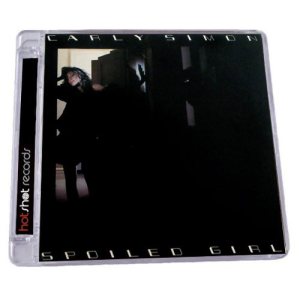 Singer-songwriter extraordinaire, Grammy and Oscar winner; Carly Simon is known for a great many things. One of her least-remembered works, though, might be Spoiled Girl, her sole album for Epic Records, produced by a startling bevy of hitmakers from Phil Ramone and Don Was to Arthur Baker, T-Bone Wolk and G.E. Smith. None of them could make a hit together, though, and Spoiled Girl sank. (Simon rebounded greatly with a move to Arista and 1987's Coming Around Again.) Hot Shot Records offers the album up for rediscovery with a non-LP B-side and two remixes of single "My New Boyfriend" as bonus cuts.
Elsewhere on Epic, R&B legend Teena Marie was mounting an impressive run after her influential stay as part of the Motown roster in the early '80s. Her experimental Emerald City (1986) featured saxophone work by Branford Marsalis and guitar from Stevie Ray Vaughan. 1988's Naked to the World, meanwhile, was a fierce return to her unique brand of funk; early producing partner Rick James duetted on "Call Me (I've Got Your Number)" and "The Once and Future Dream," while "Ooo La La La" became Teena's first No. 1 R&B hit. (It later found some pop crossover success as the key sample in the Fugees' "Fu-Gee-La" in 1996.) Both discs will be expanded by Soul Music Records, featuring remixes on the latter and several non-LP tracks on the former.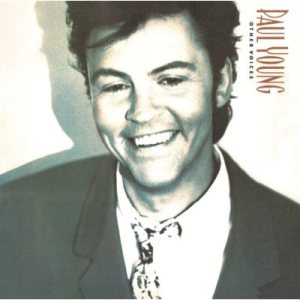 Last, but certainly not least, Cherry Pop has prepped a double-disc edition of Paul Young's 1990 hit Other Voices. While none of the album's singles met the kind of U.K. chart success that made Young such a force in the '80s, U.S. listeners took "Oh Girl," a cover of The Chi-Lites' soulful breakup ballad, all the way to No. 8, his only U.S. chart hit outside of 1985's "Everytime You Go Away." Nearly a dozen non-LP tracks and mixes are included on this new set.
The Paul Young set is out now; Loggins' is released June 11 and the rest are out June 25.
Kenny Loggins, Keep the Fire: Expanded Edition (originally released as Columbia JC 36172, 1979 - reissued Lemon CDLEM206 (U.K.), 2012)
Love Has Come of Age
Mr. Night
This Is It
Junkanoo Holiday (Fallin'-Flyin')
Now and Then
Who's Right, Who's Wrong
Keep the Fire
Give It Half a Chance
Will It Last
This is It (Live)
Keep the Fire (Live)
This is It (Clean Version)
KC and The Sunshine Band, KC and The Sunshine Band: Expanded Edition (originally released as T.K. Records 603, 1975 - reissued Big Break Records CDBBR0168 (U.K.), 2012)
Let It Go (Part 1)
That's the Way (I Like It)
Get Down Tonight
Boogie Shoes
Ain't Nothing Wrong
I'm So Crazy ('Bout You)
What Makes You Happy
I Get Lifted
Let It Go (Part 2)
Get Down Tonight (Single Version) (T.K. single A-side 1009, 1975)
That's the Way (I Like It) (Single Version) (T.K. single A-side 1015, 1975)
Get Down Tonight (A Tom Moulton Mix) (from Part 3...and More - Rhino R2 71811, 1994)
Carly Simon, Spoiled Girl: Expanded Edition (originally released as Epic FE 39970, 1985 - reissued Hot Shot Records HSR-105, 2012)
My New Boyfriend
Come Back Home
Tonight and Forever
Spoiled Girl
Tired of Being Blonde
The Wives Are in Connecticut
Anyone But Me
Interview
Make Me Feel Something
Can't Give It Up
Black Honeymoon (B-side to "Tired of Being Blonde" - Epic 34-05419, 1985)
My New Boyfriend (Remix) (12" A-side - Epic 49-05277, 1985)
My New Boyfriend (Dub Version) (12" B-side - Epic 49-05277, 1985)
Teena Marie, Emerald City: Expanded Edition (originally released as Epic E 40318, 1986 - reissued SoulMusic SMCR-5059, 2012)
Emerald City
Once is Not Enough
Lips to Find You
You So Heavy
Shangri-La
Batucada Suite
Love Me Down Easy
Sunny Skies
Lips to Find You (Single Edit) (single A-side - Epic 34-05872, 1986)
Lips to Find You (Instrumental) (single B-side - Epic 34-05872, 1986)
Love Me Down Easy (Extended Remix) (12" A-side - Epic 650126-6 (U.K.), 1986)
Love Me Down Easy (Instrumental) (12" A-side - Epic 650126-6 (U.K.), 1986)
14K (from The Goonies: Original Motion Picture Soundtrack - Epic SE 40067, 1985)
Lead Me On (from Top Gun: Original Motion Picture Soundtrack - Columbia SC 40323, 1986)
Teena Marie, Naked to the World: Expanded Edition (originally released as Epic FE 40872, 1988 - reissued as SoulMusic SMCR-5060, 2012)
Trick Bag
Call Me (I Got Yo Number)
Ooo La La La
Crocodile Tears
Opus III: The Second Movement
Surrealistic Pillow
The Once and Future Dream
Work It
The Ball
Naked to the World
Ooo La La La (Extended Mix) (12" A-side - Epic 49-07574, 1988)
Sing One to Your Love (12" B-side - Epic 49-07574, 1988)
Work It (Special 12" Hip-Hop Mix) (12" A-side - Epic 49-07814, 1988)
Surrealistic Pillow (Sexy Pillow Remix) (promo 12" A-side - Epic 49-07897, 1988)
Paul Young, Other Voices: Deluxe Edition (Cherry Pop CRPOPD91, 2012)
Disc 1: Original LP and bonus track (released as CBS 466917 (U.K.)/Columbia CK 46755 (U.S.), 1990)
Heaven Can Wait
A Little Bit of Love
Softly Whispering I Love You
Together
Stop On By
Our Time Has Come
Oh Girl
Right About Now
It's What She Didn't Say
Calling You
Dolcemente Mormorio Ti Amo (12" B-side to "Softly Whispering I Love You" - CBS YOUNG T4, 1990)
Disc 2: Bonus material
Softly Whispering I Love You (Extended Version)
Leaving Home
Lovers Cross
You're the One
'Til I Gain Control Again
Trying to Guess the Rest
Back Where I Started
Heaven Can Wait (12" Remix)
That's How It Is (Remix)
Everything Must Change (Live)
Disc 2, Tracks 1-2 released as CBS single YOUNG 4, 1990
Disc 2, Track 3 released on CBS CD single YOUNG C4, 1990
Disc 2, Tracks 4-6 released on CBS 12" single YOUNG T5, 1990
Disc 2, Track 7 released on CBS single YOUNG 6, 1990
Disc 2, Track 8 released on CBS 12" single YOUNG T6, 1990
Disc 2, Tracks 9-10 released on CBS 12" single YOUNG T7, 1990