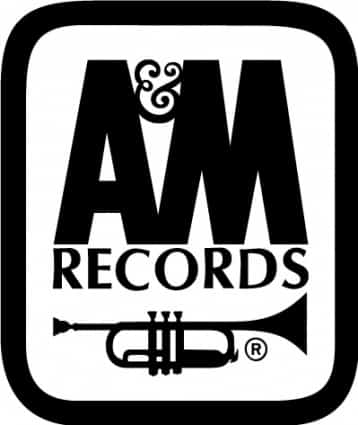 Ask the most voracious of music trivia buffs what "A&M Records" stood for and they'll tell you simply: Herb Alpert, noted jazz trumpeter and bandleader; and music promoter Jerry Moss, a duo who crafted the label from Alpert's garage in 1962.
50 years later, with the upcoming release of the three-disc A&M 50: The Anniversary Collection, it's clear that A&M stood for something else, too: one of the most intriguingly eclectic rosters in pop history, encompassing everything from jazz and modern R&B to New Wave and singer/songwriter pop. (There's been a great amount of activity surrounding the label's anniversary in Japan, like this compilation of Works by longtime A&M arranger Nick DeCaro.)
The three discs are rather cleverly themed: Disc 1, "From AM to FM," chronicles some of the label's earliest and most potent pop radio hits, from Alpert's "The Lonely Bull" with The Tijuana Brass to the Carpenters' beautiful "Close to You" all the way to Sheryl Crow's inescapable "All I Wanna Do." Things get great on Disc 2, "A Mission to Rock," which features some of the best rock and New Wave acts of the '70s and '80s, including The Police, Squeeze, Joe Jackson, Split Enz, Styx, Free, Joe Cocker and many more. Disc 3 loops around to "Soul, Jazz and More," showcasing the likes of Quincy Jones, Stan Getz, Gato Barbieri, Milton Nascimiento, The Brothers Johnson and Jeffrey Osborne. (All in all, the set covers roughly 30 years of works, with most of A&M's output after the sale to PolyGram and break-up throughout Universal Music Group - overlooked.)
While there's not a lot particularly rare on all three discs (save for some of the deep cuts on the '70s side of things, including tracks from Alpert and Hugh Masekela as well as Alpert's talented wife, Lani Hall), what does raise eyebrows are some song choices: "Roxanne," not "Every Breath You Take," is The Police's entry, as "Caught Up in You" by 38 Special is included over "Hold On Loosely." Minor quibbles aside, this looks to be a really fun keepsake of a deservedly-treasured label.
A&M 50 is out on August 28 and can be pre-ordered after the jump.
A&M 50: The Anniversary Collection (A&M/UMe, 2012)
Disc 1: From AM to FM
The Lonely Bull - Herb Alpert & The Tijuana Brass (from The Lonely Bull, 1962)
Mas Que Nada - Sérgio Mendes & Brasil '66 (from Herb Alpert Presents Sérgio Mendes & Brasil '66, 1966)
You Were on My Mind - We Five (from You Were on My Mind, 1965)
The More I See You - Chris Montez (from The More I See You, 1966)
(Your Love Has Lifted Me) Higher and Higher - Rita Coolidge (from Anytime...Anywhere, 1977)
A House is Not a Home - Burt Bacharach (from Reach Out, 1967)
(They Long to Be) Close to You - Carpenters (from Close to You, 1970)
Wild World - Cat Stevens (from Tea for the Tillerman, 1970)
Don't You Want Me - The Human League (from Dare, 1981)
Love Will Keep Us Together - The Captain & Tennille (from Love Will Keep Us Together, 1975)
Whatcha Gonna Do - Pablo Cruise (from A Place in the Sun, 1977)
Sun Down - Lani Hall (from Sun Down Lady, 1972)
Baby Baby - Amy Grant (from Heart in Motion, 1991)
I Just Wanna Stop - Gino Vanelli (from Brother to Brother, 1978)
Luka - Suzanne Vega (from Solitude Standing, 1987)
The Lady in Red - Chris de Burgh (from Into the Light, 1986)
Love and Affection - Joan Armatrading (from Joan Armatrading, 1976)
Red Red Wine - UB40 (from Labour of Love, 1983)
Diamonds & Rust - Joan Baez (from Diamonds & Rust, 1975)
Rise - Herb Alpert (from Rise, 1979)
All I Wanna Do - Sheryl Crow (from Tuesday Night Music Club, 1993)
Disc 2: A Mission to Rock
Roxanne - The Police (from Outlandos d'Amour, 1978)
The Letter (Live) - Joe Cocker (from Mad Dogs and Englishmen, 1970)
All Right Now - Free (from Fire and Water, 1970)
Jackie Blue - The Ozark Mountain Daredevils (from It'll Shine When It Shines, 1974)
30 Days in the Hole - Humble Pie (from Smokin', 1972)
Steppin' Out - Joe Jackson (from Night & Day, 1982)
Hot Burrito #1 - The Flying Burrito Brothers (from The Gilded Palace of Sin, 1969)
Conquistador (Live) - Procol Harum (from Live in Concert with the Edmonton Symphony Orchestra, 1972)
Come Sail Away - Styx (from The Grand Illusion, 1977)
I Got You - Split Enz (from True Colours, 1980)
Tempted - Squeeze (from East Side Story, 1981)
Show Me the Way (Live) - Peter Frampton (from Frampton Comes Alive!, 1976)
Run to You - Bryan Adams (from Reckless, 1984)
Love Hurts - Nazareth (from Hair of the Dog, 1975)
The Logical Song - Supertramp (from Breakfast in America, 1979)
Caught Up in You - 38 Special (from Special Forces, 1982)
Don't You (Forget About Me) - Simple Minds (from The Breakfast Club: Original Motion Picture Soundtrack, 1985)
Black Hole Sun - Soundgarden (from Badmotorfinger, 1991)
If You Love Somebody Set Them Free - Sting (from The Dream of the Blue Turtles, 1985)
Disc 3: Soul, Jazz and More
(Everytime I Turn Around) Back in Love Again - L.T.D. (from Something to Love, 1977)
Black Pearl - Sonny Charles & The Checkmates Ltd. (from Love is All We Have to Give, 1969)
Europa - Gato Barbieri (from Caliente!, 1976)
I'll Be Good to You - The Brothers Johnson (from Look Out for #1, 1976)
Everybody Plays the Fool - Aaron Neville (from Warm Your Heart, 1991)
Will It Go Round in Circles - Billy Preston (from Music is My Life, 1972)
Bridges - Milton Nascimiento (from Courage, 1968)
Feels So Good - Chuck Mangione (from Feels So Good, 1977)
Livin' It Up (Friday Night) - Bell & James (from Bell & James, 1978)
Wave - Antonio Carlos Jobim (from Wave, 1967)
On the Wings of Love - Jeffrey Osborne (from Jeffrey Osborne, 1982)
Summertime - Paul Desmond (from Summertime, 1968)
Stuff Like That - Quincy Jones feat. Ashford, Simpson & Khan (from Sounds...and Stuff Like That!, 1978)
Secret Lovers - Atlantic Starr (from As the Band Turns, 1985)
Crazay - Jesse Johson feat. Sly Stone (from Shockadelica, 1986)
Amorous Cat - Stan Getz (from Apasionado, 1990)
Finally - CeCe Peniston (from Finally, 1992)
Practice What You Preach (from The Icon is Love, 1993)
Skokiaan - Herb Alpert & Hugh Masekela (from Main Event - Live, 1978)
When I Think of You - Janet Jackson (from Control, 1986)