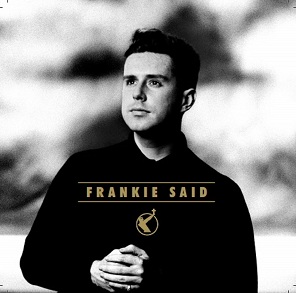 Two albums and seven singles might not seem like enough to base a whole compilation from - unless, of course, you're Frankie Goes to Hollywood. The barrier-breaking Liverpudlian quartet haven't been active in their original form for some 25 years, but their legacy on ZTT Records has been kept alive through various compilations, remixes and reissues - the most recent of which is Frankie Said, released this week in England.
Frankie Said is the first FTGH compilation released under ZTT's distribution deal with Union Square Music/Salvo Records. (The last such set was Frankie Say Greatest, released by Universal in 2009.) Frankie Said includes just about everything you'd expect on such a compilation, including the Top 5 hits "Relax," "Two Tribes," "The Power of Love," "Welcome to the Pleasuredome" and "Rage Hard," as well as key cuts like "War," "Ferry Cross the Mersey" and  "Warriors of the Wasteland."
There are also a few tracks fans might not have enjoyed from other releases, including the original 12" mixes of "Relax" and "Two Tribes," as well as a "live" version of "Born to Run" taken from a performance on The Tube and released on the "Welcome to the Pleasuredome" single in 1985.
At six British pounds (and $13 on our shores), this might be the set to get if you've wanted to dive into the shallow but fun waters of Frankie's discography. You can do that now by ordering from Amazon U.K. or Amazon U.S.; the track list is after the jump.
Frankie Goes to Hollywood, Frankie Said (ZTT/Salvo (U.K.), 2012)
Two Tribes (introduced via the piano of Anne Dudley)
The Power of Love
Relax (the last seven inches)
Two Tribes (we don't want to die)
War
Welcome to the Pleasuredome (a remade world)
Ferry Cross the Mersey (and here I'll stay)
Rage Hard
Watching the Wildlife
Born to Run ("Live" on The Tube)
Warriors of the Wasteland (attack) (7")
Kill the Pain
Maximum Joy
Two Tribes (Annihilation)
Relax (New York Mix)
The Power of Love (...best listened to by lovers)
Tracks 1-7 and 15 from Welcome to the Pleasuredome (ZTT, 1984)
Tracks 8-9 and 11-13 from Liverpool (ZTT, 1986)
Track 10 from "Welcome to the Pleasuredome" 12" single - ZTT 12 XZTAS 7, 1985
Track 14 from "Two Tribes" 12" single - ZTT 12 ZTAS 3, 1984
Track 15 from "Relax" 12" single - ZTT 12 ISZTAS 1, 1983