Raise your hand if you'll be joining 2013 Ambassador Jack White tomorrow to celebrate Record Store Day 2013!  Yes, on Saturday, April 20, independent record stores everywhere will offer an eclectic roster of limited edition releases of all kinds – most on vinyl, but some on CD, too.  As usual, the labels participating in RSD '13 have a number of surprises on the way, previewing future releases, revisiting past titles and even curating completely new packages.  As is our tradition here, we're taking the occasion to count down the titles to which we're most looking forward! I'll take my turn first, and then after the jump, you'll find Mike's picks for some of the finest offerings you might find at your local independent retailer!  Around these parts, of course, every day is Record Store Day – so, after you've picked up your share of the year's collectible releases, don't forget to browse the regular racks, too…you never know what you might find!
You'll find more information and a link to a downloadable PDF of the complete Record Store Day list here, and please share your RSD 2013 experiences with us below. Happy Hunting!
1.            Miles Davis, 'Round About Midnight / Milestones / Someday My Prince Will Come (Columbia/Legacy)
Last year, the team at Legacy feted the famous trumpeter with Forever Miles, which collected rare sides recorded between 1956 and 1970.  This year, Davis is the recipient of three 180-gram mono vinyl reissues from his classic early Columbia Records period.  1956's 'Round About Midnight, Davis' label debut, showcases the artist at the epoch of his hard bop period.  His Quintet includes John Coltrane on tenor sax, Red Garland on piano, Philly Joe Jones on drums and Paul Chambers on bass.  Davis' muted horn makes magic on Thelonious Monk's "'Round Midnight," which remained in his book for years, and breathes new life into "Bye Bye Blackbird."  For 1958's Milestones, Davis foreshadowed the modal jazz breakthrough of the following year's Kind of Blue with his title track as well as with another Monk composition, "Straight, No Chaser."  The sextet recording adds Cannonball Adderley to the lineup on alto saxophone.  Milestones marked the final time Jones, Garland and Chambers would play on a Davis album.  Lastly, 1961's Someday My Prince Will Come blended Davis originals (tributes to producer Teo Macero, Columbia President Goddard Lieberson and wife Frances) with standards including a blazingly reworked title tune from Walt Disney's Snow White and the Seven Dwarfs.  Though credited to the Miles Davis Sextet, only "Someday" featured all six players – Davis, Chambers, Hank Mobley and John Coltrane on tenor sax, Wynton Kelly on piano, and Jimmy Cobb on drums.  Coltrane made a cameo on tenor on "Teo" (dedicated to Macero) with Mobley playing the instrument on the album's other songs.
These three LPs remain among Davis' finest accomplishments.  With crispness and clarity, they pack quite a punch in their original mono sound.  Legacy has lovingly recreated the original artwork for each individually numbered release.  There's still quite a thrill in holding these objets d'art from a master at the top of his game, restlessly conquering each stylistic shift even as he planted the seeds for the next revolution in jazz.  These small group records, which alternated with the big-band sessions teaming Davis with arranger Gil Evans, shouldn't be missed.
2.            Van Dyke Parks, Song Cycle (Reprise/Rhino)
Composer, arranger, producer, singer, musician, actor, author, historian, raconteur and bon vivant: Van Dyke Parks has carved out a niche in popular music truly unlike any other.  The renaissance man comes to RSD 2013 both with a new release (Super Chief: Music for the Silver Screen) and a 180-gram mono vinyl reissue of his solo LP debut, 1968's Song Cycle.  As produced by the great record man Lenny Waronker, Song Cycle was a natural progression from the modular songwriting of Parks' storied collaboration with Brian Wilson, SMiLE.  Creative, offbeat, and altogether unencumbered by any notions of conventionality, Song Cycle took in Parks' varied originals along with compositions from Randy Newman and Donovan.  The cinematic, orchestral tour de force is played by a stellar cast of musicians including Wrecking Crew pros Hal Blaine, Tommy Tedesco, Lyle Ritz, Earl Palmer, Jim Gordon and Jay Migliori, plus Newman and The Beau Brummels' Ron Elliott.  A kaleidoscopic journey through California pop, Song Cycle retains its power to surprise and enchant, and those hearing it for the first time in mono will be in for a mind-expanding treat.
3.            Paul McCartney and Wings, Maybe I'm Amazed (Hear Music)
Last year, Macca used the annual Record Store Day campaign to preview his deluxe Archive Collection release of 1971's Ram with a vinyl replica single of "Another Day" b/w "Oh Woman, Oh Why." This year, the RSD reissue of the 12" "Maybe I'm Amazed" live EP previews this year's Archive presentation of Wings Over America.   As on the original 12" release, Side One includes "Maybe" in full and edited versions in mono, and Side Two presents the full and edited versions in stereo.  When "Maybe I'm Amazed" first appeared on 1970's McCartney, a lush standout on a rather spare collection of homemade songs, it quickly gained popularity, but McCartney declined to officially release it as a single. It wasn't until the 1976 live version from Wings Over America came along that McCartney relented. His ode to the lovely Linda then scaled the charts to No. 10 in the United States and No. 28 in the United Kingdom.
And Hear Music's replica "Maybe I'm Amazed" isn't the only offering this year to excite Beatlefans.  Universal Music is collecting three vintage Ringo Starr singles in a lift-top box.  Ringo's Singles Collection includes 7-inch editions of "Photograph" b/w "Down and Out," "It Don't Come Easy" b/w "Early 1970," and "(It's All Down To) Goodnight Vienna" b/w "Oo-Wee."  All singles are packaged in replicas of their original artwork!
4.            Old 97's with Waylon Jennings (Omnivore)
Omnivore's 2012 reissue of 1997's Too Far To Care from Old 97's added more than a disc's worth of bonus tracks from the Rhett Miller-fronted alt-country band, and now the group returns to Omnivore with more previously unreleased goodies. And they've brought along a guest: the late, great Waylon Jennings.  Way back in 1996, Jennings joined Ken Bethea, Murry Hammond, Rhett Miller and Philip Peeples in Nashville to cut two tracks. Yet "Iron Road" and "The Other Shoe," the two songs completed by Jennings and the 97's, never saw the light of day…until now.  This RSD-exclusive release offers the Jennings/97's collaborations plus the band's demos of "Visiting Hours" (a live version of which appeared on 2011's The Grand Theater Vol. 2) and "Fireflies" (re-recorded by Rhett Miller for his 2006 album The Believer). All four songs will be available as a double yellow vinyl 7-inch release, housed in a gatefold sleeve with art from Jon Langford and even liner notes from Rhett Miller! The package also includes a download card, offering digital files of the four tracks.  For an opportunity to hear an iconic talent paired with some of his most authentic heirs, Old 97's with Waylon Jennings is a rare pleasure, indeed.
5.            Jimi Hendrix, Hey Joe b/w Stone Free (Experience Hendrix/Legacy)
Jimi Hendrix isn't one to be left out – so he's joined the "back to mono" revolution, as well, with Legacy's individually numbered reissue of The Jimi Hendrix Experience's debut U.K. single!  This 45 features the explosive trio of Hendrix, Noel Redding and Mitch Mitchell, backed by the trio of British songbirds The Breakaways.  Originally released in December 1966, "Hey Joe" rose to No. 6 on the U.K. chart; the U.S. release failed to chart, replacing "Stone Free" with B-side "51st Anniversary."  This single represents the ground floor of Hendrix's blazing, all-too-short career, and makes a fine companion to Legacy's recent mono LP reissues of the U.S. and U.K. editions of the 1967 debut LP Are You Experienced.
Honorable Mentions: Frank Zappa's "I'm the Slime/Montana" 7-inch (Zappa Records/Universal) is newly remastered from the original 1973 analog source.  "I'm the Slime" is presented in a single edit, and "Montana" is a 2013 edit with 25 additional seconds.  Grateful Dead's Rare Cuts and Oddities 1966 compiles, well, rare cuts and oddities from that year in early Dead history!  Originally released on CD in 2005, it's making its vinyl debut on two 180-gram platters for RSD!
After the jump: Mike has another five titles for ya!
Unlike previous years, there are actually quite a few titles I wouldn't mind making my own this weekend at Record Store Day. Blame it on my turntable, which I didn't have up and running this time last year - or credit the sheer amount of good stuff that's coming out this year. Here are five I'm excited to listen to.
1.           Shuggie Otis, Introducing Shuggie Otis (Epic/Legacy)
We're not even a third through the calendar year, but there's little question that Legacy's Inspiration Information/Wings of Love - a deluxe set that combines the mysterious soul brother's last studio album from 1974 with an entire disc-plus worth of unreleased bonus content - will be very much toward the top of the reissue pile for 2013. Admittedly, the double-disc set was my first real exposure to Shuggie Otis, and I'm eager to dive in further. Enter this new greatest hits package, featuring cuts from all three of Otis' Epic LPs, including 1969's Here Comes Shuggie Otis and 1971's Freedom Flight. May it be the continuation of my appreciation of this beautiful discography.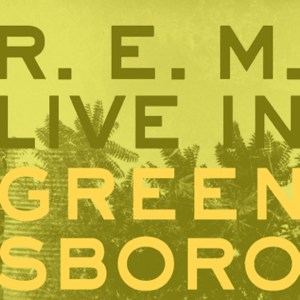 2.           R.E.M., Live in Greensboro (Warner Bros./Rhino)
UMe and EMI's 25th anniversary reissue campaign for all of R.E.M.'s I.R.S.-era albums between 1983 and 1987 definitely did its job of convincing me that the Athens, Georgia band's run from Murmur to Document was pretty much undeterred greatness. It's time for a closer read of the band's Warner-era catalogue, and this CD is actually a good look at how these new reissues are going to be well-curated. The bonus disc of Green couldn't fit the whole show, so this set completes the puzzle - and hey, a free vintage patch, too!
3.           Big Star, Nothing Can Hurt Me (Omnivore)
Who'd have thought that the delectable Big Star box from Rhino wasn't the final word on what may have been the greatest power-pop outfit ever? This double-vinyl set of new (and newly-heard) mixes looks as much of a treat as the forthcoming documentary of which this set serves as a soundtrack.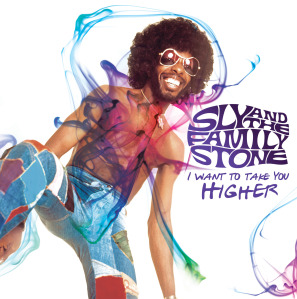 4.           Sly & The Family Stone, I Want to Take You Higher (10") (Epic/Legacy)
It's hard to believe it's taken this long for a career-spanning Sly & The Family Stone box set to materialize. But this summer, it looks like that might finally happen. And if this disc, with an unreleased live track, a rare mono single mix of "Higher" and an instrumental "TV medley" of the band's biggest hits, is any indication, we should expect some hot fun in the summertime, indeed.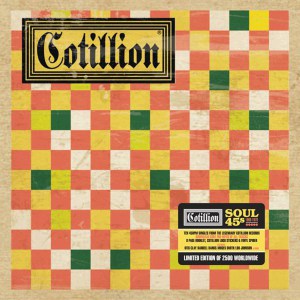 5.           Various Artists, Cotillion Records: Soul 45s 1968-1970 (Rhino)
I'm a firm believer that RSD exclusives play a part in mapping out what the rest of the year might look like for a catalogue label. To that end, if the hopefully-revitalized Rhino's attention to the oft-overlooked Cotillion label on ten 45s is any indication of where they might be looking for archival material in the future, you can color me very, very intrigued.
Honorable mentions go to two title I wish was readily available here - a single featuring two unreleased Donny Hathaway tracks, "Never My Love" b/w "Memories of Love" (Rhino U.K.) (again, may this be a taste of things to come!), and a blue-vinyl reissue of Duran Duran's "Is There Something I Should Know?" (Capitol/EMI) - as well as a double-vinyl reissue of The Notorious B.I.G.'s Ready to Die (Rhino), if only because it's something a bit apart from the traditional rock/soul offerings of Record Store Day, and (hopefully) the kind of thing to get new fans out to indie stores, which is just the kind of thing we want to see!