Various Artists, Chicago Hit Factory: The Vee-Jay Story 1953-1966 (Charly) (Amazon U.S. / Amazon U.K.)
This import box set tells the story of great R&B label Vee-Jay Records via a whopping 10 discs, 269 tracks (including 112 hits) by more than 120 different artists, and a 72-page book.  Artists include Jerry Butler, The Four Seasons, The Beatles, Gene Chandler, Little Richard, Betty Everett, The Dells and The Standells!  Jazz, gospel, blues and doo-wop all figure prominently along with the label's trademark soul and R&B sounds.  The full track listing can be found here.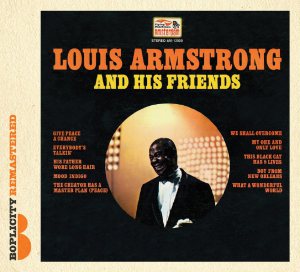 Louis Armstrong, Louis Armstrong and His Friends (Ace) (Amazon U.S. / Amazon U.K.)
Ace has a straight reissue of Satchmo's 1970 album for the Flying Dutchman label on which the jazz legend was joined by producer and label owner Bob Thiele (co-writer of "What a Wonderful World") and arranger-conductor Oliver Nelson for a set including standards ("My One and Only Love," "Mood Indigo"), contemporary material ("Give Peace a Chance," "Everybody's Talkin'") and, yes, a new recording of "What a Wonderful World."  Of special note is the star-studded rendition of "We Shall Overcome" with a chorus including Miles Davis, Ornette Coleman and Tony Bennett!  Armstrong's ill health prevented him from playing his horn on this LP, but his message of peace and brotherhood came through loud and clear.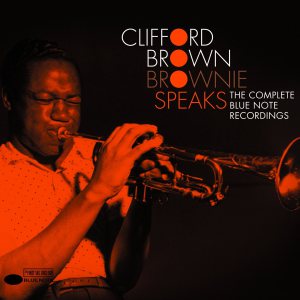 Clifford Brown, Brownie Speaks: The Complete Blue Note Albums (Blue Note) (Amazon U.S. / Amazon U.K.)
The latest Blue Note Select release brings together the jazz trumpeter's three 10-inch albums from 1953 as recorded with trombonist J.J. Johnson (Jay Jay Johnson with Clifford Brown), saxophonist Lou Donaldson (New Faces New Sounds) and his own sextet (New Star on the Horizon), and adds live recordings from New York's Birdland.  The 3-CD set presents the three original 10-inch album sequences for the first time since the mid-1950s, with the Birdland shows in their original performance sequence for the first time ever.  Look for more details later today!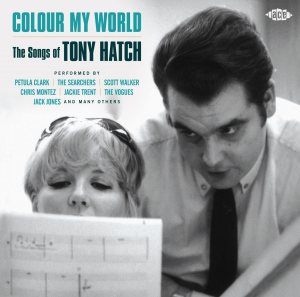 Tony Hatch, Colour My World: The Songs of Tony Hatch (Ace) (Amazon U.S. / Amazon U.K.)
Look for Joe's review tomorrow of this hit-packed anthology from Ace dedicated to the British hitmaker behind "Downtown," "Call Me," "Sugar and Spice" and so many other songs that defined the sound of the Swingin' Sixties!  Colour My World features tracks from Petula Clark, Scott Walker, The Searchers, Jack Jones, Chris Montez, and more!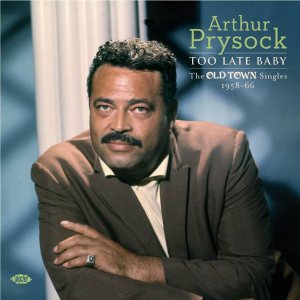 Arthur Prysock, Too Late Baby: The Old Town Singles 1958-1966 (Ace/Kent) (Amazon U.S. / Amazon U.K.)
Ace delivers the very first CD compilation of the R&B baritone's classic singles for New York's Old Town label. Many of these 24 tracks have never been reissued at all, in any format. A versatile singer who might bring to mind Lou Rawls or Billy Eckstine, Prysock was equally comfortable with R&B and smooth balladry; all sides of his talent are on display on this collection of some of the rarest material in his considerable catalogue.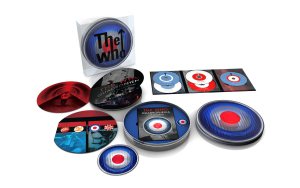 The Who, Quadrophenia: Live in London various formats / Quadrophenia (Original Album) Blu-ray Pure Audio (Universal)
Quadrophenia: The Original Album Blu-ray Pure Audio Amazon U.S. / Amazon U.K.
Live in London Deluxe Metal Box Set: Amazon U.S. / Amazon U.K.
Live in London Single-Disc Blu-ray: Amazon U.S. / Amazon U.K.
Live in London Single Disc DVD: Amazon U.S. / Amazon U.K.
Live in London 2-CD Soundtrack to the Concert Film: Amazon U.S. / Amazon U.K.
Roger Daltrey and Pete Townshend bring their epic 2013 concerts celebrating Quadrophenia to Blu-ray, DVD and CD, and also unveil the first-ever complete 5.1 mix of the original 1973 Who album on Blu-ray Pure Audio!  Full details can be found here.