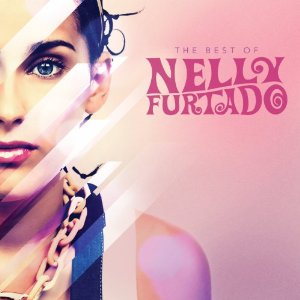 Another female pop star of the 2000s is getting her very first compilation for the holiday rush: Nelly Furtado, the Grammy-winnning Portugese-Canadian singer who first garnered attention for her folky pop sensibilities, then for her surprise reinvention as a dancehall goddess.
Furtado first rose to the scene with Whoa, Nelly! (2000), a catchy debut LP with a lite-FM-ready sound. Sophomore release Folklore did have a few gems (including underrated first single "Powerless") but suffered saleswise, bought on partially by her label being absorbed into another. Three years later, almost out of nowhere, Furtado joined forces with Timbaland for the wildly successful Loose, turning both singer and producer into superstars. Having released her first Spanish-language record, Mi Plan, last year, and while prepping a new disc, tentatively titled Lifestyle, for 2011, Furtado's label has assembled this concise hits package that combines 13 singles (including six U.S. Top 40 hits) with three new tracks, including lead single "Night is Young," to be released to digital retailers next week.
The press release states that a deluxe edition, presumably with a DVD of music videos, will be pressed as well. Thus far, Amazon's listings only show import versions; and only a track listing from a fan site has been located. Find it after the jump.
Nelly Furtado, The Best of Nelly Furtado (Geffen B0015xxx-02, 2010)
Força (Swiss American Federation Radio Remix)
Girlfriend
Maneater (Radio Edit)
Turn Off the Light (Radio Edit)
Give It to Me - Timbaland feat. Nelly Furtado and Justin Timberlake
Say It Right (Radio Edit)
Night is Young
Promiscuous (featuring Timbaland) (Radio Edit)
I'm Like a Bird
Try (Radio Edit)
Do It (featuring Missy Elliott) (Radio Remix)
#*@!! on the Radio (Remember the Days)
In God's Hands (featuring Keith Urban) (Radio Edit)
Powerless (Say What You Want) (Josh Desi Radio Remix)
All Good Things (Come to an End) (Kaskade Radio Remix)
Stars
Original versions of Tracks 1, 10 and 14 from Folklore (DreamWorks, 2003)
Tracks 2, 7 and 16 previously unreleased
Original versions of Tracks 3, 6, 8, 11, 13 and 15 from Loose (Geffen, 2006)
Original versions of Tracks 4, 9 and 12 from Whoa, Nelly! (DreamWorks, 2000)
Track 5 from Timbaland Presents Shock Value (Mosley Music/Blackground, 2007)