Just so everyone's on the same page (yours truly included), we present a few updated track lists for some upcoming compilations for your perusal.
When Pink's Greatest Hits...So Far!!! and Nelly Furtado's The Best Of were announced back in October, the track lists were either partial or based upon import track lists. In the interest of clarity, we give you standard and deluxe domestic track lists for both titles, each due November 12. (This writer is still bummed that Pink's take on "Whataya Want from Me," the hit song she co-wrote for Adam Lambert, will be an import-only track. Thank goodness for indie record stores.)
Have at them after the jump.
P!nk, Greatest Hits…So Far!!! (LaFace 88697 80657-2, 2010)
Disc 1: CD
Get the Party Started
There You Go
Don't Let Me Get Me
Just Like a Pill
Family Portrait
Trouble
Stupid Girls
Who Knew
U + Ur Hand
Dear Mr. President
So What
Sober
Please Don't Leave Me
Funhouse
I Don't Believe You
Glitter in the Air
Raise Your Glass
Fuckin' Perfect
Heartbreak Down
Tracks 1 and 3-5 from M!sundaztood (LaFace, 2001)
Track 2 from Can't Take Me Home (LaFace, 2000)
Track 6 from Try This (LaFace, 2003)
Tracks 7-10 from I'm Not Dead (LaFace, 2006)
Tracks 11-16 from Funhouse (LaFace, 2008)
Tracks 17-19 are new tracks
Disc 2: DVD (Deluxe Edition only – LaFace 88697 80659-2)
There You Go
Most Girls
Just Like a Pill
Get the Party Started
Don't Let Me Get Me
Family Portrait
Stupid Girls
Who Knew
U + Ur Hand
Dear Mr. President
So What
Sober
Please Don't Leave Me
Funhouse
I Don't Believe You
Glitter in the Air
Leave Me Alone (I'm Lonely)
Please Don't Leave Me
Funhouse
Making "Funhouse" (featurette)
Greatest Hits...So Far!!! Photo Shoot (featurette)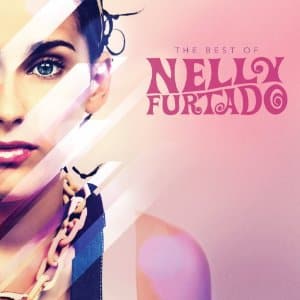 Nelly Furtado, The Best of Nelly Furtado (Geffen, 2010)
Disc 1: CD
I'm Like a Bird
Turn Off the Light
...On the Radio (Remember the Days)
Fotografía (with Juanes)
Powerless (Say What You Want)
Try
Força
Promiscuous (featuring Timbaland)
Maneater
Say It Right
All Good Things (Come to an End)
In God's Hands
Broken Strings - James Morrison featuring Nelly Furtado
Girlfriend in the City
Night is Young
Stars
Manos Al Aire
Tracks 1-3 from Whoa, Nelly! (DreamWorks, 2000)
Track 4 from Un Día Normal (Universal Music Latino, 2003)
Tracks 5-7 from Folklore (DreamWorks, 2003)
Tracks 8-12 from Loose (Geffen, 2006)
Track 13 from Songs for You, Truths for Me (Polydor, 2008)
Tracks 14-16 are new tracks
Track 17 from Mi Plan (Universal Music Latino, 2009)
Disc 2 (Deluxe Edition only)
Quando, Quando, Quando - Michael Bublé featuring Nelly Furtado
Te Busqué (featuring Juanes)
Island of Wonder
I'm Like a Bird (Asha vs. Nelly Remix)
Who Wants to Be Alone - Tiësto featuring Nelly Furtado
Sacrifice - The Roots featuring Nelly Furtado
Night is Young (Sketch iz Dead Remix)
Track 1 from It's Time (Reprise/143, 2005)
Track 2 from Loose (Geffen, 2006)
Track 3 from Folklore (DreamWorks, 2003)
Original version of Track 4 from Whoa, Nelly! (DreamWorks, 2000)
Track 5 from Kaleidoscope (Musical Freedom, 2009)
Track 6 from Phrenology (MCA/Universal, 2002)
Track 7 is a new track