A brief note before we kick off the Release Round-Up: first, an apology for missing the last one. And second, a moment of crowd-sourcing from you, our beloved readers. As nice a service as the Round-Up is, it also seems....boring. Do you agree? How might one change it up? Sound off in the comments.
The Who, Quadrophenia: The Director's Cut (Geffen/UMe)
Four discs of Quadrophenia goodness: the remastered album, demos, vinyl, a book of liner notes and, heaven knows why, part of the album remixed in 5.1 surround.
Ray Charles, Singular Genius: The Complete ABC Singles (Concord)
Five discs of the Genius' single sides of the '60s and '70s, including "Georgia on My Mind," "One Mint Julep," "Hit the Road Jack," "I Can't Stop Loving You" and "America the Beautiful."
Frank Sinatra, Best of the Best (Capitol/Reprise)
The first compilation to span the Chairman's best-loved eras, available as a single-disc set or a deluxe set with a rare live show.
The Supremes, More Hits by the Supremes: Expanded Edition (Hip-o Select/Motown)
The original album in mono and stereo plus scores of rarities for the discerning fan.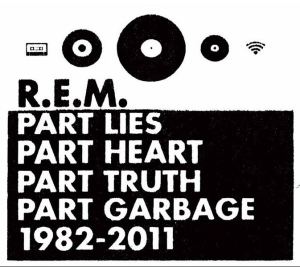 R.E.M., Part Lies, Part Heart, Part Truth, Part Garbage 1981-2011 (Warner Bros.)
The American rock legends put a period on the end of their career with their first double-disc compilation, spanning both the I.R.S. and Warner Bros. years.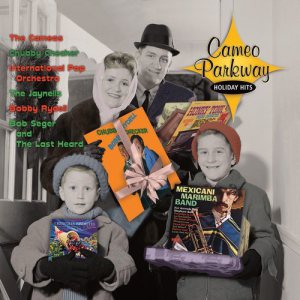 Various Artists, Cameo-Parkway Holiday Hits (Real Gone)
Eighteen rockin' holiday hits from Bobby Rydell, The Cameos and...Bob Seger? A must hear in a slightly weaker season for Christmas catalogue titles.
Wall of Voodoo, Lost Weekend: The Best of the I.R.S. Years (Varese Vintage)
The first career-spanning compilation from the "Mexican Radio" band, bringing a lot of latter-day tracks to CD that many have probably not heard much, if at all.
Original West End Cast, The Phantom of the Opera: 25th Anniversary Box Set (Decca)
The cast albums for Phantom and its not-nearly-as-good sequel, Love Never Dies, plus a bonus DVD.