Barenaked Ladies, Stop Us If You've Heard This One Before! (Rhino)
A single-disc compilation of mostly unreleased odds and ends from the BNL catalogue.
Bill Withers, Just as I Am: 40th Anniversary Edition (Big Break)
A remaster of Withers' breakthrough 1971 album, featuring the immortal "Ain't No Sunshine" and "Grandma's Hands."
Phil Collins, ...But Seriously (Audio Fidelity)
Collins' 1989 solo album, featuring hits "Another Day in Paradise" and "Something Happened on the Way to Heaven," has been mastered for a 24K gold disc.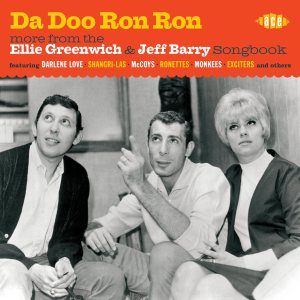 Various Artists, Da Doo Ron Ron: More from the Ellie Greenwich & Jeff Barry Songbook (Ace)
The legendary songwriting team penned classic cuts for Phil Spector's stable of hitmakers - some of which are on this disc - but they also wrote tracks for Jay & The Americans, The Monkees, Sonny & Cher, Lesley Gore and other neat hidden gems on this compilation.
Mariah Carey, The Essential Mariah Carey (Columbia/Legacy)
Although we'd reported this was a straight reissue of Mariah's double-disc Greatest Hits (2001), it's actually ever so slightly different, boasting vintage remixes of "Emotions," "Anytime You Need a Friend" and "The Roof (Back in Time)." Plan accordingly!
Julie Andrews & Carol Burnett, The CBS Television Specials: Live at Carnegie Hall/Live at Lincoln Center / Liza Minelli, Legends of Broadway: Live at the Winter Garden (Masterworks)
From Masterworks, a handful of Broadway legends' classic concerts brought back to CD.
My Bloody Valentine, Isn't Anything / Loveless / EPs 1988-1991 (Sony U.K.)
Can it be? Remastered editions of the MBV discography, including the first-ever CD compilation of the band's B-sides and EPs, are available after years and years of development and release date shifts.