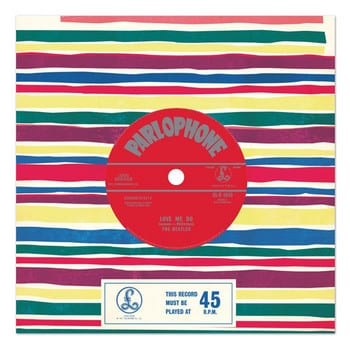 Update (10/10/2012): The official Record Store Day Facebook page just confirmed a  new date for the corrected, repressed single is October 22. Check your local stores for more details!
Original post (10/5/2012): Bad news for anyone looking for EMI's repressed Beatles 50th anniversary single: you're not going to find it anytime soon.
The label announced in a statement earlier this week that the single would be pulled from the release schedule. Embarrassingly, EMI cites a "faulty" pressing as the issue - namely, that the Please Please Me LP version of A-side "Love Me Do" (which had session drummer Andy White playing drums, with Ringo Starr relegated to tambourine duties), rather than the famous single version with Mr. Starkey at the kit. Worse yet, the label added, "it is yet to be decided whether the single will be repressed."
Here's hoping that Beatles vinyl box set won't have any issues.