As Big Break Records' first releases for 2014 hit stores in the U.K. today (more on those shortly!), the time is right to take a look at more from the label's closing slate of 2013.  This eclectic roster - from legendary Latin music artist Joe Bataan, the post-Vince Montana iteration of The Salsoul Orchestra, jazz flautist Herbie Mann and soul man Chris Jasper - is doubtless one of BBR's strongest.
So influential was Joe Bataan's 1974 Mericana Records release Salsoul that it literally inspired an entire label.  The Filipino-African-American artist, born Bataan Nittolano in New York's Spanish Harlem, captured the manifold energies of the city streets on his records which blended street-corner R&B with Latin dance rhythms.   Incarcerated at age 16 for car theft, the young man turned his life around with music.  He learned music theory from a Juilliard graduate while in prison, and taught himself piano.  Soon, Bataan became known for composing his own songs and transforming popular hits like The Impressions' "Gypsy Woman" into a soulful style that was distinctly his own.  Often singing in English over rhythms familiar to Spanish-speaking audiences, Bataan tapped into both markets with a series of albums beginning in 1967 for the pioneering salsa label Fania Records.  By 1972, however, the relationship between Bataan and Fania had soured.  He formed his own Ghetto Records label even as he fulfilled his Fania contract that year, and soon he sought out Joe, Ken and Stanley Cayre of the new Mericana label.  Bataan made it clear that he would like to throw in his lot with Mericana, and the result was Salsoul.
Salsoul, its title simply stating Bataan's mix of salsa and soul, looked to both the past and the future.  He delivered Spanish interpretations of songs he previously recorded in English ("My Cloud" as "Mi Nube," "Ordinary Guy" as "Muchacho Ordinario"), a funky mambo take on the standard "When Sunny Gets Blue," and a sweet-soul reworking of "Mujer Mia," another tune from his Fania days.  Instrumentals - including a groovy, dancefloor-ready take on Eumir Deodato's "Latin Strut" - sat alongside vocal tracks from the hard-hitting tale of "Johnny" to the ballad plea for "Peace, Friendship, Solidarity."  But all of the album's nine songs contained Bataan's urgent and brassy yet melodic stamp.  Mericana was rewarded for its belief in Bataan when Salsoul reportedly sold over 15,000 copies in just one week of release.  Ever the canny businessmen, the Cayre brothers took the title of Bataan's album as the name of their new record label, installing Bataan as quarter-owner of an interest in the company and as A&R director.  Salsoul proved how an artist could bridge genres and cultures, and its namesake label carried on its tradition.  BBR has expanded this landmark album with four rare mono single versions plus the non-LP track "Continental Square Dance."  Nick Robbins has remastered the album and Rico "Superbizzee" Washington has written new notes drawing on an interview with Bataan.
After the jump: The Salsoul Orchestra and more - plus full track listings and order links for all four titles!
The Salsoul label had already experienced numerous triumphs (and the rise and fall of disco) by the time of the 1982 release of The Salsoul Orchestra's Heat It Up.  Following the success of albums like The Salsoul Orchestra, Nice 'n' Naasty and Magic Journey (all now available on BBR), orchestra leader Vince Montana Jr. had fallen out with the Cayre Brothers and departed Salsoul in 1978.  Montana's Philly soul cohorts Bunny Sigler and Ron Tyson were among the producers of How High that year, and Tom Moulton took the reins for the Orchestra's 1979 album Street Sense.  The Orchestra was retired following Street Sense, but the Cayres decided to reactivate the brand for a sequel to the Montana-helmed Christmas Jollies.  Enter Patrick Adams.
Adams (Black Ivory, Sister Sledge, Universal Robot Band) engaged his usual studio band, The P.A. System, as The Salsoul Orchestra for Christmas Jollies II, adding Jeff Delinko and His Horns and Strings to add the requisite orchestral flourishes.  Pleased with his work, the label sent Adams to work on a new, non-holiday Orchestra record.  Most of the same musicians regrouped, and vocalists including Jocelyn Brown (of Inner Life) and Loleatta Holloway joined the line-up.  The result was Heat It Up, which reinvented the big-band sound for the synthesizer-driven eighties beginning with its triumphant, cinematic instrumental opener "Columbia: The Space Shuttle."  Adams avoided the sound so closely associated with Vince Montana's Philadelphia crew although there were a couple of choice nods to the Orchestra's Philly-soul roots.  The funky "Seconds" was co-written by Ron Kersey of The Trampps and featured vocals by Loleatta Holloway; Holloway had joined with Montana for the majestic Salsoul Orchestra cut "Run Away" and like Kersey, frequently collaborated with Philadelphia International expatriates Baker-Harris-Young.  Then there was Adams' clever uptempo restyling of "You Make Me Feel Brand New" from the pens of Thom Bell and Linda Creed.  Two more Philly legends, Bell and Creed never worked for Salsoul, but their classic song certainly worked for The Salsoul Orchestra as sung by Christine Wiltshire and Ray Stevens (not the "Ahab the Arab" vocalist).
With disco being merged into a different R&B/dance sound in the early 1980s, however, Heat It Up marked the final recording of The Salsoul Orchestra.  BBR's reissue adds five bonus tracks: two unique 12-inch mixes by Shep Pettibone of "Seconds," the 12-inch release and single edits of "Take Some Time Out (For Love)," and Pettibone's 12-inch mix of the much-sampled "Ooh I Love It (Love Break)."  The original song on which "Love Break" was based first appeared on 1975's Salsoul Orchestra debut but Pettibone's much later remix defined it for a new audience.  Reissue producer Wayne A. Dickson of BBR has remastered Heat It Up, and Stephen "SPAZ" Schnee has offered the new notes (with the participation of Patrick Adams) delving into the creation of the album.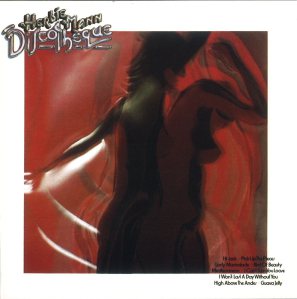 Flautist Herbie Mann's 1978 Super Mann album generated a Top 30 Pop hit with "Superman," arranged and produced by none other than...Patrick Adams.  The song was one in a line of pop hits for Mann, the most successful of which was "Hi-Jack," a Top 20 Pop single that also hit No. 1 on the Disco chart.  "Hi-Jack" was taken from Mann's 1975 Discotheque album, which has been newly reissued by BBR.   Mann (1930-2003) had remarkable jazz chops honed at labels like Bethlehem, Riverside, Verve, Savoy and CTI.  But the artist - with his keen sense of adventure and his eye on the pop charts - challenged the conventions of jazz purists with his musical adventures.  Mann was the rare artist equally comfortable with the bossa nova (Do the Bossa Nova), Broadway (The Roar of the Greasepaint, The Smell of the Crowd), The Beatles and Bacharach (Today!), southern soul (Memphis Underground) and disco...not to mention excursions into African and Middle Eastern music and even the so-called "middle of the road."  Mann could excel at improvisation in any genre, and Discotheque was his first - but not his last - trip to the title nightspot.
Mann's band of studio pros (including Steve Gadd, Ralph MacDonald, Hugh McCracken, Tony Levin and Pat Rebillot) surrounded his flute with layers of funky guitars, throbbing brass, spacey keyboards and intricate percussion on both originals and covers in a variety of moods and tempi.  Mann took "Hi-Jack," originally recorded by the Spanish group Barrabas, to the Pop Top 20 with his sexy, irresistible disco-fusion take.  (Cissy Houston, Sylvia Shemwell and Eunice Peterson provided the memorable vocals.)  Fairly straightforward versions of LaBelle's "Lady Marmalade" and the Average White Band's "Pick Up the Pieces" peppered the proceedings with familiar hit songs, though Otis Redding's "I Can't Turn You Loose" and Roger Nichols' and Paul Williams' oft-recorded "I Can't Last a Day Without You" were a bit more unexpected.  Mann also covered Bob Marley ("Guava Jelly") and Stevie Wonder ("Bird of Beauty") and contributed his own evocative compositions "Mediterranean" and "High Above the Andes."  Though BBR has opted not to include the short three-minute edit of "Hi-Jack," the "Special Long Version" has been added as a bonus track along with the song's non-LP B-side "The Orient Express" composed by keyboardist Rebillot.  Discotheque has been remastered by Nick Robbins, and Christian John Wikane has filled us in on the album's creation with his detailed new essay.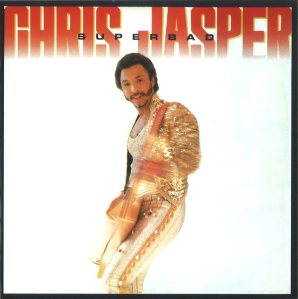 Keyboardist Chris Jasper's keyboard stylings proved an integral part of The Isley Brothers' sound beginning with the band's 1969 album It's Your Thing.  By 1973, the Isleys admitted that Jasper's playing was their thing, and in 1973, he became an official member of the band with the 3 + 3 album.  (He was already family, as his sister was married to Rudolph Isley.)  All good things come to an end, though.  Amid internal strife, The Isley Brothers split in 1984 with Ron, O'Kelly and Rudolph returning to their original trio line-up, and Jasper joining Marvin and Ernie Isley as Isley-Jasper-Isley.  The new trio scored a number of hits such as "Caravan of Love" (No. 1 R&B, No. 16 AC, No. 51 Pop in 1985) but after three years and three albums, Isley-Jasper-Isley broke up, too.  Jasper went solo with 1987's Superbad, newly remastered and reissued by BBR.
Superbad was an intensely personal statement.  The multi-instrumentalist wrote, produced, sang and played every track on the LP, only joined by background vocalists (and his own family on the title song, an ode to the importance of education, determination and self-empowerment).  In addition, his lyrics to songs including "Son of Man" and "Dance for the Dollar" reflected his Christian faith.  Musically, Jasper's style was very much in tune with the prevailing eighties R&B sound.  Within that slick, contemporary framework he touched on Isley-style slow jams, MOR rock and funky soul, having absorbed influences from Marvin Gaye to Ray Charles.  The CBS Associated release just missed the Top 30 of the R&B Albums chart and cracked the Billboard 200 at No. 182, but it kicked off a solo career which continues to this day on his own Gold City label.  His most recent release, 2013's By Love, By Life, By the Spirit, continued exploring the spiritual themes set forth on Superbad.  BBR's reissue, remastered by Nick Robbins, includes liner notes from Shelley Nicole with new quotes from the artist, and adds four bonus cuts: 12-inch and instrumental versions of "Superbad" and "One Time Love."
All of Big Break's recent reissues are available for order at the links below!
Joe Bataan, Salsoul: Expanded Edition (Mericana Records LP XMS-124, 1974, reissued Big Break Records CDBBR 0254, 2013) (Amazon U.S. / Amazon U.K.)
Mi Nube
Muchacho Ordinario
When Sunny Gets Blue (Mambo)
Mujer Mia
Fin
Latin Strut
Johnny
Peace, Friendship, Solidarity
Aftershower Funk
Continental Square Dance (Vocal version of song included on The Anvil Band, Free Spirit LP FA-6700, 1978 - previously released on CD on Salsoul, Salsoul CD 20-1017-2, 1994)
Latin Strut (Mono Single Version) (Mericana single M-7157, 1974)
Peace, Friendship, Solidarity (Mono Single Version) (Mericana single M-7157, 1974)
Aftershower Funk (Mono Single Version) (Mericana single M-7168, 1974)
Fin (Mono Single Version) (Mericana single M-7168, 1974)
The Salsoul Orchestra, Heat It Up: Expanded Edition (Salsoul LP 8552, 1982 - reissued Big Break Records CDBBR 0255, 2013) (Amazon U.S. / Amazon U.K.)
Columbia: The Space Shuttle
Take Some Time Out (For Love)
Seconds
Dance with Somebody's Baby
You Make Me Feel Brand New
Comin' at Cha
Heat It Up
Seconds (12" Shep Pettibone Club Version) (likely from Salsoul 12-inch single SG 376-B, 1982)
Take Some Time Out for Love (12" Dance Mix) (Salsoul 12-inch single SG 368-A, 1982)
Ooh, I Love It (Love Break) (12" Shep Pettibone Mix) (Salsoul 12-inch single SG 391-A, 1983)
Seconds (12" Shep Pettibone Mix) (Salsoul 12-inch single SG 376-A, 1982)
Take Some Time Out (For Love) (Single Version) (Salsoul single 7026, 1982)
Herbie Mann, Discotheque: Expanded Edition (Atlantic LP SD-1670, 1974 - reissued Big Break Records CDBBR 0237, 2013) (Amazon U.S. / Amazon U.K.)
Hi-Jack
Pick Up the Pieces
Lady Marmalade
Mediterranean
I Can't Turn You Loose
I Won't Last a Day Without You
High Above the Andes
Bird of Beauty
Guava Jelly
The Orient Express (Atlantic single 45-3246-B, 1975)
Hi-Jack (Special Long Version) (possibly Atlantic U.K. 12-inch single SAM-26, 1975)
Chris Jasper, Superbad (CBS Associated LP 44053, 1987 - reissued Big Break Records CDBBR 0256, 2013) (Amazon U.S. / Amazon U.K.)
Superbad
Giving My All
One Time Love
Earthquake
Like I Do
Dance for the Dollar
The Son of Man
My Soul Train
Superbad (12-Inch Superbad Marathon Mix) (CBS Associated 12-inch single ZS4 07657, 1987)
One Time Love (12-Inch Extended Mix) (CBS Associated 12-inch single 4Z9 07818, 1987)
Superbad (Instrumental Version) (CBS Associated single 07657-B, 1987)
One Time Love (Instrumental Version) (CBS Associated single 07733-B, 1988)