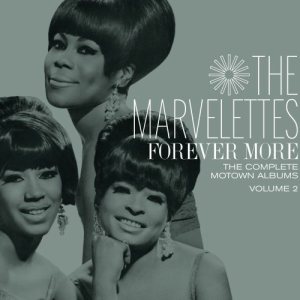 The Marvelettes, Forever More: The Complete Motown Albums, Volume 2 (Hip-o Select/Motown)
A four-disc box presenting the last four of The Marvelettes' albums (two of which are in stereo and mono) alongside rare and unreleased gems from the storied Motown vaults.
Smokey Robinson, The Solo Albums Volume 6: Warm Thoughts / Being with You (Hip-o Select/Motown)
Smokey's early-'80s comeback, represented with these two LPs on one CD (Warm Thoughts bows on the format for the first time!) along with a couple of bonus tracks.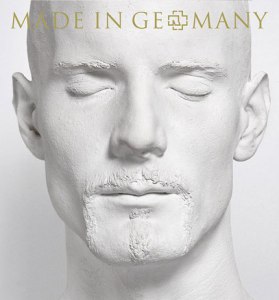 Rammstein, Made in Germany 1995-2011 (Vagrant)
The German metal band's first career-spanning compilation, available as a standard CD, a deluxe edition with a bonus disc of remixes and a super-deluxe box with DVDs full of videos.
Crosby, Stills & Nash, Crosby, Stills & Nash / Gary Wright, Dream Weaver (Audio Fidelity)
The newest 24K gold CDs are a classic folk debut and a '70s pop breakthrough. Just typing this got "Dream Weaver" stuck in my head; may it stick into yours.
The Monkees, Greatest Hits / The Grateful Dead, Built to Last (Friday Music)
180-gram vinyl reissues of The Monkees' first compilation and the Dead's last studio effort.