Johnny Cash, Bootleg IV: The Soul of Truth (Columbia/Legacy)
Three complete gospel albums - one of which was never released - and a heap of unreleased material make this one to look out for if you like The Man in Black at his sacred best.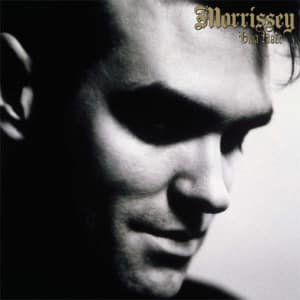 Morrissey, Viva Hate: Deluxe Edition (Liberty/EMI)
If you can call it that, an expanded edition of Moz's debut album, remastered with one bonus track, one edited track and one excised track.
Elvis Costello & The Imposters, The Return of the Spectacular Spinning Songbook!!! (Hip-O/UMe)
The standalone CD and DVD contents of that box set that everyone rightfully hated, including Costello himself.
Doris Day, With a Smile and a Song (Turner Classic Movies/Sony Masterworks)
Just in time for the legend's birthday! A two-disc set of highlights personally selected by Day, devoted equally to her songs in film and on standalone albums.
fIREHOSE, "lowFLOWs": The Columbia Anthology 1991-1993 (Columbia/Legacy)
Mike Watt's late '80s/early '90s punk trio's last two albums, with a heap of B-sides and rarities, in honor of fIREHOSE's reunion tour.
The Human League, Dare: Deluxe Edition (Virgin/EMI)
Don't you want this expanded edition of the British synthpop band's breakthrough album?
The Smiths, The Smiths / Hatful of Hollow / Meat is Murder / The Queen is Dead / The World Won't Listen / Louder Than Bombs / Strangeways, Here We Come / "Rank" (Sire/Rhino)
The remasters released in that mega box set last year are now available on their own.