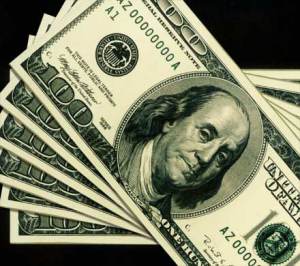 The revelation of The Rolling Stones' CD singles box set is pretty cool, and living proof that the catalogue music business is still thriving. It's a year that's given or will give us a box set of Danny Elfman's music for Tim Burton, all of Aretha Franklin's Columbia-era material and an enormous run-through of The Grateful Dead's European tour of 1972.
But how much is all of this worth?
The Stones set, when one converts from pounds to U.S. dollars, is nearly $300. How worth it is that for some nice packaging and a few dozen largely-unavailable tracks (among a host of album cuts we've all bought more than once)? Will Deadheads ever get the opportunity to shell out less for a set that has the best of the Europe '72 tour, rather than 60+ discs for a few hundred clams? What if an Elfman fan just wants the soundtrack to Pee-Wee's Big Adventure instead of another round of Batman to go with it?
Of course, the mega box set caters to a very small group, but I worry sometimes that the trend could hurt music buyers even more. Think of all the artists you might have got into or the CD collections that started with early box sets by James Brown, Phil Spector and the like - simple, four-disc overviews that cost maybe $50 to $100. Such sets are more viable options, economic crunch or no economic crunch, and they're low-risk and high-reward. That's not to say mega-boxes shouldn't exist, but it's tough thinking of all the possible riches some people won't be afforded - Stones dance remixes, Aretha's great live LP, the theme to the Beetlejuice cartoon show on CD - just because they can't spend scores of money.
What's your take, readers? Sound off in the comments and vote in our poll below.
[polldaddy poll=4532778]