Bob Dylan, The Freewheelin' Bob Dylan (Mobile Fidelity)
Mobile Fidelity Sound Lab is issuing newly-remastered stereo hybrid SACDs of classic Bob Dylan albums, and today's release is the 1963 Freewheelin', Dylan's second long-player.  Read more here.
Incubus, HQ Live (Legacy)
Incubus' Summer 2011 live concert performances are preserved on this deluxe set, available in single-CD + DVD, double-CD + DVD and exclusive Best Buy editions.  Read more here.
Kinks, At the BBC (Universal U.K.)
This komprehensive, kink-size box set offers 5 CDs and 1 DVD of live, klassik Kinks dating between 1964 and 1994.  Read more here!
Gilbert O'Sullivan, Off Centre / Life & Rhymes (Salvo)
The beloved Irish troubadour's 1980 and 1982 albums are reissued and expanded by Salvo Music as part of the label's ongoing deluxe series!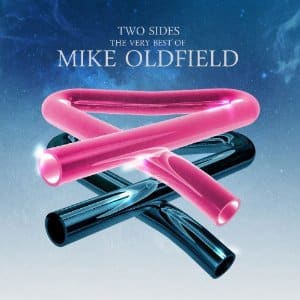 Mike Oldfield, Platinum / QE 2 / Two Sides (Universal U.K.)
The Tubular Bells artist is celebrated by Universal U.K. with expanded editions of Platinum and QE2, respectively Oldfield's last album of the 1970s and first of the 1980s, plus a new double-disc overview, Two Sides: The Very Best of Mike Oldfield.  Read more here.
Original Cast Recording, Call Me Madam (RCA Victor/Masterworks Broadway)
Irving Berlin's 1950 Broadway musical starred Ethel Merman, but Decca Records wouldn't release the Merm from her recording contract to appear on RCA's original cast album.  So Merman recorded her own Madam set opposite Dick Haymes, and the rest of the cast joined Dinah Shore for RCA's album.  This digital/CD-R release is the first authorized reissue of the Shore album in the CD era.  Read more here.
Original Cast Recordings, Candide (1956) / Children of Eden / Cinderella (1957) / Forever Plaid / Grease (1994) / The Most Happy Fella / On the Twentieth Century / Parade / Side Show
Sony's Masterworks Broadway repackages an array of cast albums already on CD from the Columbia and RCA Victor catalogues.  Some may feature new artwork and/or photographs, but contents of the CDs are identical to past editions.  Still, if you've missed out on any of these titles, here's your chance to pick them up again in new, specially-priced digipaks.
Various Artists, Joey's Song, Volume 2 / Joey's Song for Kids, Volume 2 (Omnivore)
Rosanne Cash, Mark Olson and Gary Louris are among the musicians fighting epilepsy with these new benefit compilations from Omnivore.  We'll have the full rundown later today!
Various Artists, The Music City Sessions Volume One: Richmond Experience (Omnivore)
Lost funk from the Bay Area gets found on a new series of LPs beginning with today's release of Richmond Experience!  We'll have more on this entire series tomorrow!
Jaws (Blu-ray/DVD/Digital Copy)
Okay, this one doesn't usually fall in our purview, but we've already covered the Blu-ray debut of everybody's favorite shark here, and why not?  John Williams' dark, suspenseful and altogether memorable score will surely sound better than ever on this edition celebrating Universal Pictures' 100th Anniversary!