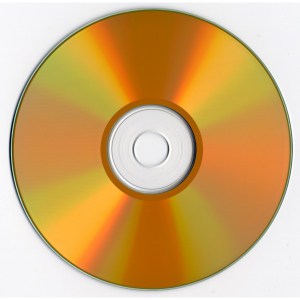 Wow!  Was it just over a year ago when a rather dubious report began circulating (that, shockingly, was picked up by many otherwise-reputable publications) that proclaimed the death of the CD was secretly scheduled by the major labels for 2012?  Well, 2012 has come and (almost) gone, and it might have been the most super-sized year in recent memory for reissues, deluxe and otherwise, from labels new and old.  Here at the Second Disc, we consider our annual Gold Bonus Disc Awards a companion piece to Mike's own round-up over at Popdose, and we endeavor to recognize as many of the year's most amazing reissues as possible - over 80 worthy, unique titles.  We also hope to celebrate those labels, producers and artists who have raised the bar for great music throughout 2012. As we're literally deluged with news around these parts, these ladies and gentlemen prove, week after week, the strength and health of the catalogue corner of the music world.  We dedicate The Gold Bonus Disc Awards to them, and to you, the readers.  After all, your interest is ultimately what keeps great music of the past alive and well.
With that in mind, don't forget to share your own thoughts and comments below. What made your must-have list in 2012? Without further ado, let's celebrate 2012′s best of the best. Welcome to the Gold Bonus Disc Awards!
Which releases take home the gold this year? Hit the jump below to find out!
All winners are in bold, and we've linked to our original reviews and features in the body of each category's text.
BEST SURROUND SOUND REISSUE
Deep Purple, Machine Head: 40th Anniversary Deluxe Edition (EMI)
Emerson, Lake and Palmer, ELP and Tarkus (Razor and Tie)
Jethro Tull, Thick as a Brick: 40th nniversary Edition (EMI)
King Crimson, Larks' Tongues in Aspic: The Complete Recordings (DGM)
Lynyrd Skynyrd, Southern Surroundings: The Ultimate Skynyrd Collection (Universal)
Honorable Mention:
Eric Clapton, Slowhand: 40th Anniversary Edition (Universal)
Rush, 2112: Deluxe Edition (Mercury)
Alas, a new high-resolution format still hasn't taken hold of the music industry (sorry, Neil Young!  Maybe next year!), and high-resolution and surround sound reissues are still, generally, a niche.  A small stream of surround sound reissues, however, has continued to appear, often as part of larger super deluxe box sets.  (For those favoring high-res stereo audio, Mobile Fidelity has done a fine job carrying the torch on SACD, and Audio Fidelity will join the fray early in 2013.)  Steven Wilson did much of the heavy lifting this year, crafting splendid new multi-channel mixes for two titles from Emerson, Lake and Palmer (ELP and Tarkus), one from Jethro Tull (Thick as a Brick) as well as for our winner, King Crimson's Larks' Tongues in Aspic.  Larks' was released both in a colossal 15-CD edition and a CD/DVD combo thankfully including the new surround mix.  Wilson's work proves that surround sound can still be an effective tool for creating a completely new and utterly enveloping sonic environment even for a classic recording we all thought we knew.  Special mention should also be made of Lynyrd Skynyrd's Southern Surroundings, which featured a disc of new 5.1 remixes from the dean of surround mixing, Elliot Scheiner.  EMI also did a fine job with the affordable, compact deluxe edition of Deep Purple's Machine Head, which nonetheless presented five discs of content including a DVD with stereo, quadraphonic and 5.1 mixes.  With any luck, Wilson, Scheiner and their compatriots will have further opportunities to turn out yet more impressive work in 2013.
BEST HISTORICAL REISSUE
Johnny Cash, The Complete Columbia Album Collection (Columbia/Legacy)
Woody Guthrie, Woody at 100: The Centennial Collection (Smithsonian Folkways)
Hugh Martin, Hidden Treasures: Songs for Stage and Screen 1941-2010 (Harbinger)
Elvis Presley, A Boy from Tupelo (Follow That Dream/RCA)
Various Artists, Listen, Whitey! The Sights and Sounds of Black Power 1965-1973 (Light in the Attic)
This category looks at some of the most historically significant titles of the year, box sets or single discs that placed their music in cultural perspective.  Harbinger Records celebrated the life of the great composer/lyricist/arranger Hugh Martin ("Have Yourself a Merry Little Christmas," "The Boy Next Door") in a remarkable anthology that should be required listening for all fans of the American Songbook, while Smithsonian Folkways offered 3 CDs with a lavish book to summarize the career of a great American writer from a very different tradition: Woody Guthrie.  (The Martin collection arrived too late in 2011 to be covered in last year's round-up; hence its inclusion here.)  Light in the Attic proved music's power to shock and inspire with an incendiary companion CD to Pat Thomas' book Listen, Whitey! and Legacy Recordings told much of the story of America itself via the complete Columbia albums of troubadour Johnny Cash.  But the Gold Bonus Disc goes to A Boy from Tupelo: The Complete 1953-1955 Recordings, a 3-CD, 99-track box set chronicling Elvis Presley's first-ever recordings at Sun Records.  The 500+-page hardcover companion book, written by producer Ernest Mikael Jorgenson, details virtually every happening in Presley's life in this seminal period in which he ascended to stardom.  There's never been a box set quite like this one and it may be the ultimate testament to an artist for whom the sky truly was the limit.
BEST ANTHOLOGY - SINGLE GROUP OR ARTIST
The Association, The Complete Warner Bros. and Valiant Singles Collection (Now Sounds/Cherry Red)
Lee Hazlewood, The LHI Years: Singles, Nudes and Backsides 1968-1971 (Light in the Attic)
Jackson 5, Come and Get It: The Rare Pearls (Hip-o Select)
The Spinners, Truly Yours: Their First Motown Album with Bonus Tracks (Ace)
Mary Wells, Something New: Motown Lost and Found (Hip-o Select)
Honorable Mention:
Dion, The Complete Laurie Singles (Real Gone Music)
Carole King, The Legendary Demos (Hear Music/Rockingale)
In 2012, labels continued to offer anthologies that were more than just the typical "Greatest Hits" offering.  Ace expanded the Motown debut of The (Detroit) Spinners with so much bonus material that the CD hardly qualifies as simply an expanded album reissue, instead chronicling the group's formative days at Motown.  Two Hip-o Select collections, from Mary Wells and the Jackson 5, dug into the Motown vaults to create sets of incredibly high-quality material that was overlooked the first time around.  (Special kudos to Hip-o for being so forthcoming on the Wells set, indicating that this compilation collects all available unreleased material from the star artist.)  Light in the Attic launched a reissue campaign for Lee Hazlewood's LHI Records label with an appropriately quirky introductory disc, and Now Sounds compiled the complete Valiant and Warner Bros. singles of beloved harmony pop songsters The Association into a subtly spectacular and artful, period-appropriate package.  It takes home our Gold Bonus Disc Award.
BEST ANTHOLOGY - VARIOUS ARTISTS
Action! The Songs of Tommy Boyce and Bobby Hart (Ace)
The Art of the 12-Inch, Volume Two (ZTT/Salvo)
Country Funk 1969-1975 (Light in the Attic)
Make It Your Sound, Make It Your Scene: Vanguard Records and the 1960s Musical Revolution (Ace)
Philadelphia International Box Set (Harmless)
Ace has always excelled at the art of the Various Artists anthology disc, making it no surprise that the label wins the Gold Bonus Disc for its excellent 4-CD box set dedicated to the folk music revolution at Vanguard Records and the label's transition into other genres including rock.  Ace also scored mightily with its ongoing Songwriters and Producers series, tackling entries from Tommy Boyce and Bobby Hart, Laura Nyro, Allen Toussaint and others, all with the same high hallmark of quality.  Light in the Attic's Country Funk made a case for that unique subgenre, and Salvo recognized the artistic merits of the 12-inch mix with the best of the best from the ZTT catalogue.  Harmless Records' Philadelphia International 40th Anniversary campaign has seemingly stalled, but the label did manage to issue a 10-disc box set of magnificent soul music.  While its idiosyncratic song sequencing and incomplete annotation (no credits for arrangers?!?) kept it from becoming the definitive document of the label, it still brought a number of tracks to CD for the first time and taken as a whole, is a fine overview of the House that Gamble and Huff Built.
THE HIDDEN TREASURE AWARD - ORIGINAL ALBUM REISSUE
Ronnie Dyson, One Man Band (Purpose Music Vaults)
Bert Jansch, Heartbreak (Omnivore Recordings)
Sam Phillips, Martinis & Bikinis (Omnivore Recordings)
Carly Simon, Spoiled Girl (Hot Shot/Cherry Red)
Lon and Derrek Van Eaton, Brother (RPM/Cherry Red)
Honorable Mention:
Daughters of Albion, Daughters of Albion (Now Sounds/Cherry Red)
The Moving Sidewalks, The Moving Sidewalks: The Complete Collection (RockBeat)
Ray Stinnett, A Fire Somewhere (Light in the Attic)
Is there any better gift from a reissue label than a rediscovery of a forgotten album?  Occasionally, the results may even surprise the artist, and such was the case with Hot Shot Records' new edition of Carly Simon's Spoiled Girl.  Simon had written off the album as an example of eighties excess, but the deluxe reissue from Big Break's Hot Shot label put it under the microscope with a comprehensive essay and an assortment of bonus tracks that revealed it as a lost diamond in the rough.  Purpose Music Vaults came out swinging in 2012 with three new reissues including a top-drawer album from Ronnie Dyson and producer Thom Bell; listening to the album today, it's impossible to guess why One Man Band didn't score mightily upon its initial release.  The esteemed folks at Omnivore Recordings breathed new life into neglected classics from Sam Phillips and the late Bert Jansch, just two of the many, mighty fine reissues presided over by the label in 2012.  And RPM did right by the first-ever Apple Records title to be licensed out for reissue, Lon and Derrek's Van Eaton's Brother, featuring some Fab participation.  It was a very good year, indeed.
THE HIDDEN TREASURE AWARD - ANTHOLOGY
Alex Chilton, Free Again: The 1970 Sessions (Omnivore Recordings)
Mark Lindsay, The Complete Columbia Singles (Real Gone Music)
Dan Penn, The Fame Recordings (Ace)
Barbra Streisand, Release Me (Columbia)
B.J. Thomas, The Complete Scepter Singles Collection (Real Gone Music)
Honorable Mention:
Jerry Garcia and Merl Saunders, The Complete 1973 Fantasy Recordings (Fantasy/Concord)
Earl Van Dyke, The Motown Sound: The Complete Albums and More (Hip-o Select)
Various Artists, Surf Age Nuggets (RockBeat)
Thank you, Real Gone Music, for proving your dedication to classic interpretive singers of the 1960s and 1970s with releases such as the definitive singles collections for Mark Lindsay and B.J. Thomas.  Thank you, Barbra Streisand, for finally opening your vaults for a collection of songs that lived up to the highest standards you have set in your career.  Thank you, Ace, for opening up the Fame Records vaults for an ongoing series including this illuminating look at the solo recordings of famed (no pun intended) songwriter Dan Penn ("The Dark End of the Street," "I'm Your Puppet").  And thank you, Omnivore Recordings, for compiling Alex Chilton's 1970 recordings into one definitive edition, Free Again.  The late Big Star frontman earns this year's Hidden Treasure Award (Anthology).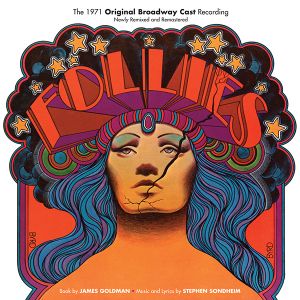 REISSUE OF THE YEAR (ORIGINAL CAST ALBUM)
Follies: Original Broadway Cast Recording (Kritzerland)
The Genius of Lionel Bart (Sepia)
The Good Old Bad Old Days: Original London Cast Recording (Kritzerland)
Julie Andrews and Carol Burnett: The CBS Television Specials (Masterworks Broadway)
Liza Minnelli: Live at the Winter Garden (Masterworks Broadway)
Since its original release, fans have gnashed their teeth at Capitol Records' truncation of Stephen Sondheim's sprawling score to the musical Follies.  Producer Bruce Kimmel was able to see beyond the famously flawed album, however, to create a new listening experience.  Though he couldn't add any material, he could remix the LP from the ground up, bringing new clarity to an album everybody thought they knew.  The result earned this year's Gold Bonus Disc Award as Reissue of the Year (Original Cast Album).  Good work was all around, though.  Masterworks Broadway surprised fans with long-awaited reissues of classic performances from Liza Minnelli and the team of Julie Andrews and Carol Burnett, and Sepia remembered The Genius of Lionel Bart with a lavish 3-CD set devoted to the Oliver! songwriter's musicals via songs and performances both familiar and previously unheard.  Kritzerland also delivered some love for the British musical comedy with a fantastic reissue of Anthony Newley and Leslie Bricusse's infectious score to The Good Old Bad Old Days.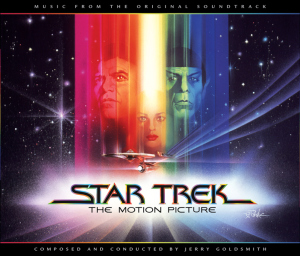 REISSUE OF THE YEAR (SOUNDTRACK)
Marvin Gaye, Trouble Man: 40th Anniversary Expanded Edition (Hip-o Select)
Jerry Goldsmith, Star Trek: The Motion Picture / Various Composers, Star Trek: The Original Series (La-La Land)
Henry Mancini and Charles Strouse, The Molly Maguires (Kritzerland)
Miklos Rosza, Ben-Hur (Film Score Monthly)
John Williams, Hook (La-La Land)
Honorable Mention:
Krzysztof Komeda, Rosemary's Baby (La-La Land)
Francis Lai, A Man and a Woman (Kritzerland)
Henry Mancini, Charade and Hatari! (Intrada)
Henry Mancini, Santa Claus: The Movie (Quartet)
Various Composers, Walt Disney's Cinderella/The Lost Chords: Cinderella (Walt Disney Records)
Bigger isn't always better - but often, it is!  The soon-to-be-dormant Film Score Monthly label topped a previous multi-CD reissue of Miklos Rosza's classic score to Ben-Hur with an even more deluxe 5-CD edition, while Kritzerland unearthed a completely unheard score from Charles Strouse to supplement an expanded reissue of Henry Mancini's underrated, atypical and lovely score to The Molly Maguires.  (The Pink Panther man received arguably more love this year from the major film score labels than any other composer, and those labels paid tribute to the great composer with impressive releases.  Intrada navigated a rights minefield to premiere the original film tracks to Charade and Hatari! for the very first time on an audio release and teamed with Disney for Condorman on CD; Kritzerland reissued the long out-of-print Mr. Hobbs Takes a Vacation in remastered sound; Quartet dedicated three CDs and nearly 3 hours to Mancini's epic work on Santa Claus: The Movie, and also unveiled the funky Revenge of the Pink Panther and the rich Sunset.  Even La-La Land got into the Mancini act with his classy score to Mommie Dearest.)  These releases are as deserving as any mentioned here.)  Hip-o Select gave funk, soul and soundtrack fans a treat with the first-ever release of the actual film tracks to Marvin Gaye's Trouble Man score along with rare alternates and the original LP presentation.  The sheer volume of material on Santa Claus was perhaps rivaled only by La-La Land's remarkably comprehensive 3-CD reissue of Jerry Goldsmith's score to Star Trek: The Motion Picture, not to mention the label's 15-CD (!) box set containing the original television soundtracks to Star Trek: The Original Series.  LLL takes the award for boldly going where no label has gone before with this Trek duo, but each of the above-named labels should take a bow.
REISSUE OF THE YEAR (JAZZ AND VOCALS)
Louis Armstrong, Satchmo at Symphony Hall (Hip-o Select)
Johnny Mathis, Mercury Records reissue series (Real Gone Music)
Matt Monro, Matt Uncovered: The Rarer Monro (EMI Gold)
Wes Montgomery, Echoes of Indiana Avenue (Resonance)
Preservation Hall Jazz Band, 50th Anniversary Collection (Columbia/Legacy)
Honorable Mention:
The Brecker Brothers, The Complete Arista Albums Collection (Arista/Legacy)
Duke Ellington, The Complete Columbia Studio Albums Collection 1951-1958 (Columbia/Legacy)
Bill Evans, Live at Art D'Lugoff's Top of the Gate (Resonance)
Judy Garland, The Amsterdam Concert: December 1960 (First Hand)
For jazz and vocal fans, there was an embarrassment of riches this year.  The Matt Monro Estate continued its devotion to the legendary singer with a budget-priced but altogether deluxe 2-CD anthology, Matt Uncovered: The Rarer Monro, of rare and unreleased recordings.  This incredible set further displayed Monro's tremendous versatility and taste as a vocalist.  Hip-o Select expanded an original concert LP from Louis Armstrong to two packed discs as Satchmo at Symphony Hall, while Resonance Records made its mark with releases including some incredibly rare, early material from guitarist Wes Montgomery.  Columbia's Legacy division impressed with both Complete Albums box sets from artists such as Duke Ellington and The Brecker Brothers, as well as with anthologies like the Preservation Hall Jazz Band's eclectic 50th Anniversary Collection.  Our award here, however, goes to Real Gone Music for its excavation of the near-complete, long-unavailable and never-before-reissued Mercury Records catalogue of Johnny Mathis.  Though a Christmas album was unavailable for licensing and a few stray tracks are missing (we hope Real Gone might in the future include those rare U.K. sides on a Mathis project), this reissue program was top-notch in every department, and even involved Mathis himself.  These albums were beautifully remastered and well-annotated to create a series that thrilled devotees of the artist and of great American popular music.
REISSUE OF THE YEAR (POP/ROCK/R&B ALBUM - NON-BOX SET)
The (English) Beat reissue series (Edsel)
Everything But the Girl reissue series (Edsel)
Janis Joplin, The Pearl Sessions (Columbia/Legacy)
Salsoul Records reissue series (Big Break/Cherry Red)
Dionne Warwick, Dionne and Heartbreaker (Big Break/Cherry Red)
Honorable Mention:
Bob Mould and Sugar reissue series (Edsel)
My Bloody Valentine reissue series (Sony U.K.)
One positive trend that can be detected in the above two categories is how more and more labels are committing to an artist's entire catalogue, or a healthy segment thereof.  Of the many catalogues taken under the Edsel umbrella, the releases from Everything But the Girl and The Beat were comprehensive, lovingly-assembled and lavishly packaged.  (As with the Johnny Mathis titles above, artist participation was paramount, and the loving touch of EBTG's Ben Watt and Tracey Thorn shone through on Edsel's amazing reissues of their early albums.)  Legacy justified another reissue of Janis Joplin's Pearl with some exciting outtakes, while Big Break Records set the gold standard for single-disc reissues with Arista titles from Dionne Warwick and Aretha Franklin, and a visit to the Salsoul Records archives, proving the timelessness of classic soul, R&B and disco.  Like Edsel and Real Gone, Big Break has involved an incredible number of artists, producers, arrangers and musicians in their reissues, including heavy hitters like Clive Davis and Barry Gibb.  BBR's dedication to creating the definitive document of each album reissued is laudable.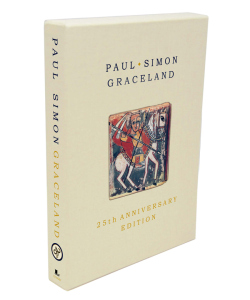 REISSUE OF THE YEAR (POP/ROCK/R&B ALBUM - SUPER DELUXE ALBUM BOX SET)
Peter Gabriel, So: Immersion Edition (Real World)
Paul and Linda McCartney, The Paul McCartney Archive Collection: Ram (MPL/Concord)
Rage Against the Machine, XX (Legacy)
Paul Simon, Graceland: 25th Anniversary Edition (Legacy)
The Velvet Underground and Nico, The Velvet Underground and Nico: 45th Anniversary Super Deluxe Edition (Universal)
Honorable Mention:
Michael Jackson, BAD 25 (Epic/Legacy)
Pink Floyd, The Wall: Immersion Edition (EMI)
The super-sized reissue of a single LP is a trend that shows no sign of abating, so we've expanded our categories this year to recognize these Super Deluxe Editions in their own field of competition.  Each of the titles listed above utilized a different method to achieve the same result: a meaningful expansion of an original album.  Peter Gabriel controversially omitted a number of related singles and material to his So box set, but the box nonetheless lived up to its "Immersion" tag.  Paul McCartney's Archive Collection continued with a classy repackaging of Ram, and Universal had fans salivating with a load of unreleased material for its reissue of The Velvet Underground and Nico.  Demo and live material fleshed out Legacy's edge-of-your-seat, riveting box set edition of Rage Against the Machine's impassioned debut album, and although Paul Simon wasn't overly generous with unreleased music, the new box set of Graceland takes home our Award for beautifully and honestly putting the album in perspective with a no-holds-barred video documentary, an audio mini-documentary and a comprehensive book of liner notes.  Graceland: 25th Anniversary Edition is also to be commended for including all bonus material from previous reissues, a practice which we hope to see continue in future such boxed editions.
REISSUE OF THE YEAR (POP/ROCK/R&B - BOX SET)
Cilla Black, Completely Cilla 1963-1973 (EMI)
Blur, 21 (Parlophone/EMI)
Glen Campbell, American Treasure (Surfdog)
Johnny Cash, The Complete Columbia Album Collection (Columbia/Legacy)
The Kinks, At the BBC (Sanctuary/Universal)
Honorable Mention:
Cheap Trick, The Complete Epic Albums Collection (Epic/Legacy)
Box sets not dedicated to a single album were no less stunning in 2012.  EMI rounded up the complete George Martin productions for singer Cilla Black in a budget-priced set that put many of its more expensive counterparts to shame.  Though much larger and more expensive, Blur's limited edition 21 box included all seven studio albums plus more than five hours of unreleased material including 65 never-before-heard songs on 18 CDs and 3 DVDs!  It was one of the most comprehensive collections of the year, as was Universal's 6-disc (5-CD/1-DVD) box set dedicated to The Kinks' BBC recordings.  Surfdog jumped into the catalogue fray with American Treasure, collecting the best of Glen Campbell's long career with rare treats on DVD and a wonderful, first-of-its-kind disc collecting Campbell's session work for Elvis Presley, The Beach Boys and others.   Although it disappointed with its lack of discographical information, this exemplary box set with its leather-bound, closed-with-a-belt design is one of the year's most unusual objets d'art, not to mention a well-deserved tribute to the artist.  But our Gold Bonus Disc Award goes to Johnny Cash's Complete Columbia Album Collection.  Though this award did go to the biggest box (63 CDs!), it's still quality over quantity where The Man in Black is concerned.  There weren't many rare extras, relatively speaking, but the collection lived up to its name and included each official Columbia album within its purview in beautiful sound quality, plus comprehensive credits for each LP.  Taken as a whole, it's a monumental box set for an artist whose stature is nearly unmatched.
This year's Gold Bonus Disc Awards are dedicated to those artists we lost in 2012 including (but not limited to) Richard Adler, Bob Babbitt, Fontella Bass, Sir Richard Rodney Bennett, Dave Brubeck, Dick Clark, Ray Collins, Don Cornelius, Hal David, Donald "Duck" Dunn, Robin Gibb, Andy Griffith, Greg Ham, Marvin Hamlisch, Levon Helm, Whitney Houston, Etta James, Davy Jones, Jack Klugman, Scott McKenzie, Johnny Otis, Earl Scruggs, Ravi Shankar, Robert B. Sherman, Donna Summer, Doc Watson, Kitty Wells, Andy Williams and Adam "MCA" Yauch.
Coming next week: Mike and I are back in full swing in the New Year with the usual array of news and reviews!  'Til then, we raise a glass to you, our readers and friends, for another year of good health and great music.  Trust us: there's some mind-blowing stuff on the way in 2013!  Happy New Year, and let the music play!