The Beatles, Yellow Submarine (Blu-Ray) (Apple/EMI)
Take a trip back to Pepperland with the Fab Four's animated film, now available as a feature-laden Blu-Ray Disc. The 1999 Yellow Submarine Songtrack remix album is also added to the Beatles remaster canon. (Keep a close eye on our giveaway; we're announcing a winner very soon!)
Paul Simon, Graceland: 25th Anniversary Edition (Legacy)
A man walks down the street, sees many configurations of the Graceland reissue (namely a CD/DVD featuring newly released outtakes and the new documentary Under African Skies - also separately available on DVD and Blu-Ray - and a four-disc box set which adds an entire 1987 concert from the Graceland tour on DVD) and gets pretty darn excited.
David Bowie, The Rise and Fall of Ziggy Stardust and The Spiders from Mars: 40th Anniversary Edition (EMI)
Ziggy falls to earth once again, albeit just as a newly-remastered CD with no bonus content; the bonuses are on the LP/DVD combo, which features out-of-print and unreleased surround mixes.
Jerry Goldsmith, Star Trek: The Motion Picture - Limited Edition (La-La Land Records)
Available to order later today (around 4 p.m. EST), this three-disc edition is the definitive word on Jerry Goldsmith's iconic score for the first Trek film, with the complete score, alternate and rejected cues, the original LP program and many other audio treasures. (If you haven't yet, do check out the first part of our interview with the set's co-producer Mike Matessino, and check back for part two later this week!)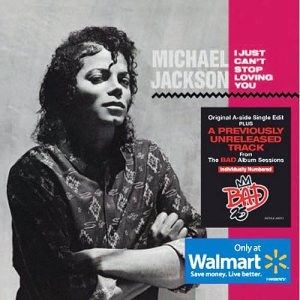 Michael Jackson, I Just Can't Stop Loving You (CD Single) (Epic/Legacy)
Available only at Walmart stores in the U.S., this CD single, backed with the unreleased demo "Don't Be Messin' 'Round," kicks off the Bad 25 campaign.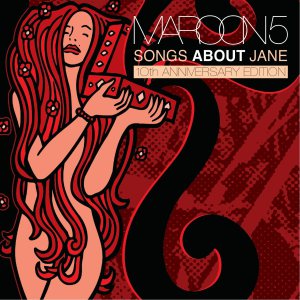 Maroon 5, Songs About Jane: 10th Anniversary Edition (A&M/Octone)
Weeks away from the release of their fourth studio album, a double-disc version of Maroon 5's first breakthrough album, featuring demos and unlockable video content, is now available.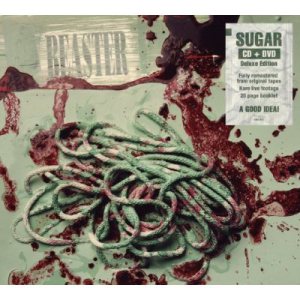 Sugar, Beaster: Deluxe Edition (Edsel)
The latest in the Sugar reissue campaign (seminal debut Copper Blue was reissued last week) is an expansion of the band's second release, an EP, with a bonus DVD of performance clips.
Heart, Strange Euphoria (Epic/Legacy)
A 3 CD/1 DVD box chronicling the highs of Ann and Nancy Wilson's lengthy careers, with hits and rarities in equal measure.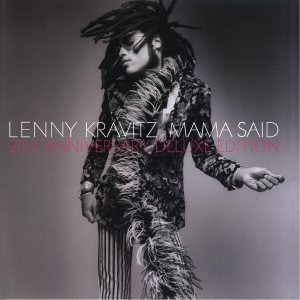 Lenny Kravitz, Mama Said: 21st Anniversary Deluxe Edition (Virgin/EMI)
Kravitz's sophomore album, featuring hit single "It Ain't Over 'Til It's Over," expanded with non-LP B-sides, live material and archival demos.
America, Perspective / In Concert, The Flying Burrito Brothers, Close Up the Honky Tonks, Atlanta Rhythm Section, Are You Ready! (BGO)
Some hidden gems from some of the best '70s and '80s rockers, all of which are either rare or new to CD.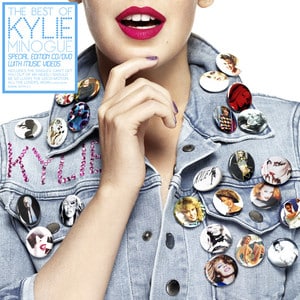 Kylie Minogue, The Best of Kylie Minogue (EMI Catalogue)
A simple, compact collection of Kylie hits. A special edition features a DVD of music videos.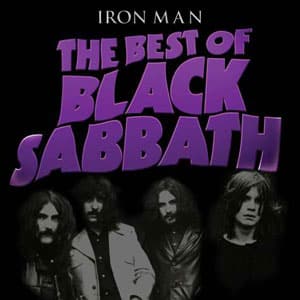 Black Sabbath, Iron Man: The Best of Black Sabbath (Sanctuary U.K.)
A bare-bones Sabbath compilation.
The Association, The Complete Warner Bros. and Valiant Singles Collection (Now Sounds)
Every last one of The Association's singles for the Valiant and Warner Bros. labels are collected on two CDs!  Watch for full coverage of this collection soon!