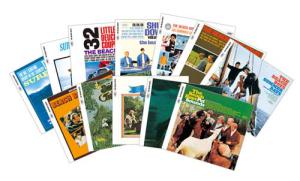 The Beach Boys, Japanese 2012 Remasters (EMI)
Released last week across the sea, these new Japanese remasters of 12 of the boys of summer's first LPs (spanning from 1963 to 1971 but, alas, incomplete) should be hitting our shores around now. Has anyone had the chance to hear them yet?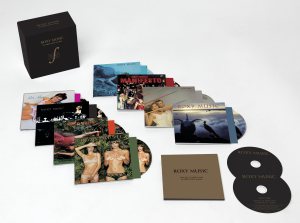 Roxy Music, The Complete Recordings 1972-1982 (Virgin)
This 10-disc set, kicking off a planned 40th anniversary celebration of the iconic New Wave pioneers, features new remasters of the band's first eight albums and two bonus discs of non-LP B-sides and mixes, several of which are making their CD debut.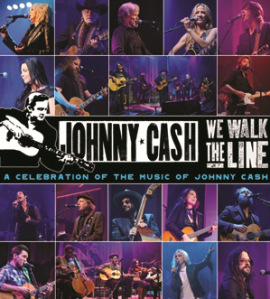 Johnny Cash, The Greatest: The Number Ones / Country Classics / Gospel Songs / Duets (Columbia/Legacy) / Various Artists, We Walk the Line: A Celebration of the Music of Johnny Cash (Legacy)
Lots of love for The Man in Black today: four themed compilations collecting some 60-plus Cash classics (a deluxe edition of The Number Ones features a bonus DVD of performances from The Johnny Cash Show), and a CD/DVD of an all-star 2012 tribute concert featuring Willie Nelson, Lucinda Williams and more.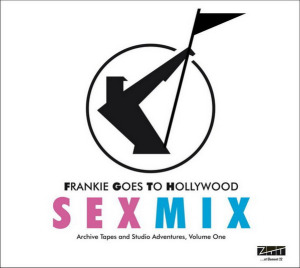 Frankie Goes to Hollywood, Sexmix (ZTT/Salvo)
A new double-disc set collating many of the U.K. popsters' cassette singles and other rare mixes. (It should be noted that ZTT has apologized for the use of an alternate mono master of the "Welcome to the Pleasuredome" cassingle - buyer beware and all that.)
Sparks, Shortcuts: The 7 Inch Mixes (1979-1984) / Extended: The 12 Inch Mixes (1979-1984) (Repertoire)
Two new compilations from the diverse pop duo: one compiling the band's second wave of chart hits in Europe, and another collating those songs and singles in their extended and remixed forms.
Bob Dylan, Bob Dylan's Greatest Hits (24 KT CD) (Audio Fidelity)
Bob's classic first hits set, presented on gold disc.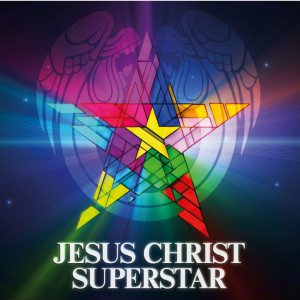 Various Artists,Jesus Christ Superstar (Verve)
A new remaster of the original rock opera by Andrew Lloyd Webber and Tim Rice that became an iconic Broadway hit. Featuring vocals from Ian Gillan, Murray Head and Yvonne Elliman.